Nicole Kidman reveals the tough truth about life with Keith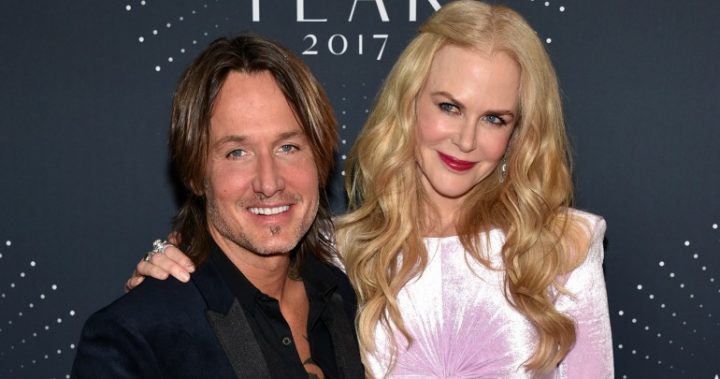 She might be living what seems a glamorous life as an Oscar winning actress, but Nicole Kidman is also a mother and a wife.
She's given an insight into her personal life with hubby Keith Urban, saying he acts like the tough one in the relationship so she can be more 'sensitive' and 'raw', leaving her to be less guarded and more 'curious.'
The comments are from an interview in the last edition of Glamour magazine, of which the 50-year-old stunner features on the cover.
Read more: Nicole Kidman looks 10-going-on-50 in dress from our childhood.
Ad. Article continues below.
Kidman has had a successful time of late when it comes to awards. She's had BAFTA, Golden Globe and Oscar nominations and an Emmy win, and that just in the last year alone. She's also just been nominated twice for the Australian Academy of Cinema and Television Arts awards, one for her role in Lion, the second for Top Of The Lake: China Girl. The awards will be held in Australia on December 6.
Thanks to Keith she's able to stay grounded, and nurtured. Just days ago she posted this adorable image to Facebook, wishing him a happy birthday. 
"Keith always says to me, "You stay raw and sensitive, and I'll buffer things for you," which is a beautiful offering. He is always told, "You're so tough," and he says, "That's not what I want for you, Nicole. You don't need to get a thick skin. I think for me, it's about having a place that's safe to nurture you, where the tears can be shed. That way I can actually go back open and curious and willing."
Kidman says's she always been this way. "My mother said I was always an intense child, a very sensitive child. So that probably helped the emotions to be very present. I was just a big thinker. I would evaluate and analyse and feel and cry and discuss and be angry. All of those emotions were very surface for me."
Ad. Article continues below.
She's admitted that means she can be, at times,  scarred and a little damaged, but she's not interested in seeking revenge. "I actually never choose films that are about revenge. I choose films, I've realised, about women who somehow find their way through."
What do you think of their relationship idea. Do you have someone you can lean on for support?