Karl Stefanovic and Jasmine Yarbrough exchange vows in commitment ceremony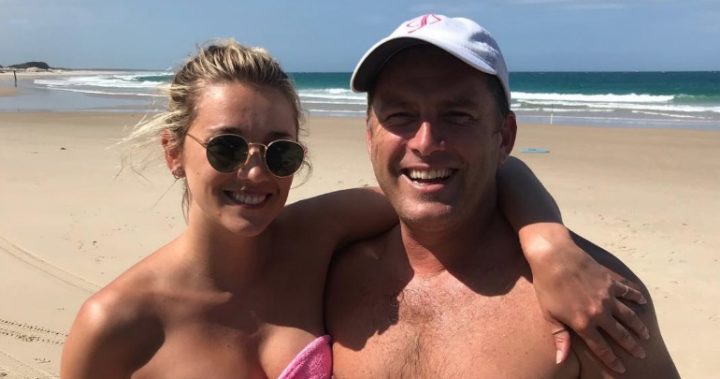 They have enjoyed a whirlwind romance following Karl Stefanovic's divorce, and now the TV star and his partnerJasmine Yarbrough have exchanged vows in a commitment ceremony. 
The Today show host, 43, confirmed to the Sunday Telegraph they hosted the secret ceremony on Saturday in Sydney, in front of their closest friends and family.
"We are very much in love. We clicked right from the start," Stefanovic told the publication shortly after. "It's a commitment ceremony. It was lovely."
While it's unclear if it was a legal marriage, commitment ceremonies usually involve the exchanging of vows and rings, but are not legally binding – instead providing an opportunity for the couple to celebrate their relationship, and vow to spend their lives together.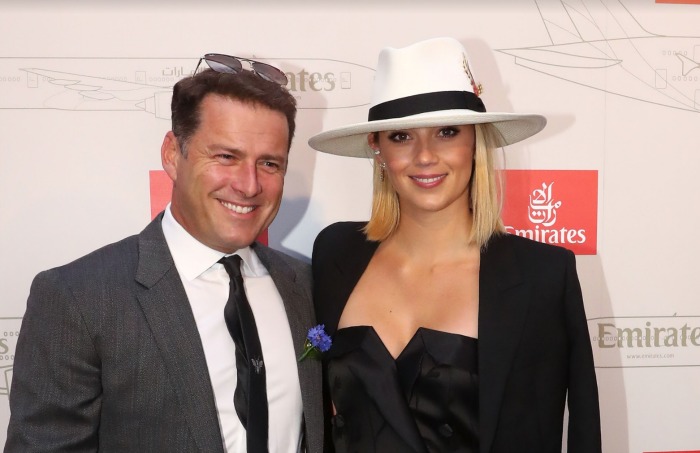 The event was reportedly hosted at a private house in Palm Beach owned by a lieutenant of billionaire James Packer, with Stefanovic's youngest children Ava, 13, and River, 11, in attendance. The publication claims they were surprised by the ceremony, and the star's eldest son Jackson, 18, did not attend.
The guest list reportedly also included Yarbrough's sister Jade and parents Cheryl and Bob, as well as Stefanovic's Channel Nine colleagues Peter Stefanovic and wife Sylvia Jeffreys, Richard Wilkins and executive producer Mark Calvert.
It's now reported Stefanovic will enjoy a week off air for his 'honeymoon'.
Ad. Article continues below.
Read more: 'We're happy': Karl Stefanovic confirms engagement after whirlwind romance
Nine's director of publicity and communications Victoria Buchan offered the channel's best wishes to the couple, while confirming the news, and an eyewitness told Now To Love it was a "small" do.
Stefanovic confirmed his engagement to Yarbrough last month, telling Nine's The Fix at the time: "When Jasmine came into my life, I had no thoughts of new love or the future, but we are happy and grateful we found each other." He added: "We are yet to work out when we will get married, but probably later this year. We are both very happy."
They have been dating since December 2016, following the host's split from his wife Cassandra Thorburn. They met on a Sydney party boat and have been inseparable ever since.
Last year he told the Page 13 he had "failures" as a husband and father and that he hoped to make up for it in future. He said the hardest part of the separation was how his three children had to suffer through the public fallout.
Ad. Article continues below.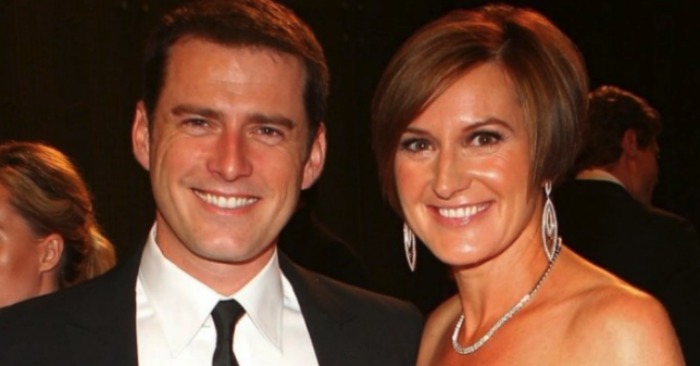 "For me personally I would definitely have failures in a husband sense and hope that I can rectify my failures as a Dad," he said at the time. "I hope I can try and rebuild whatever has happened in the past and try and make the most of what I can do with them in the future."
While Stefanovic called for privacy after announcing his separation, Thorburn took to social media weeks later to vent her frustrations after the Today Show announced it had finally beaten Sunrise to claim the number one breakfast show in the country.
The celebrations didn't sit well with Thorburn, who reportedly sacrificed her own career in journalism so her husband could focus on his.
Are you surprised by the news? What do you think of commitment ceremonies ahead of official weddings?