How modern families can stay connected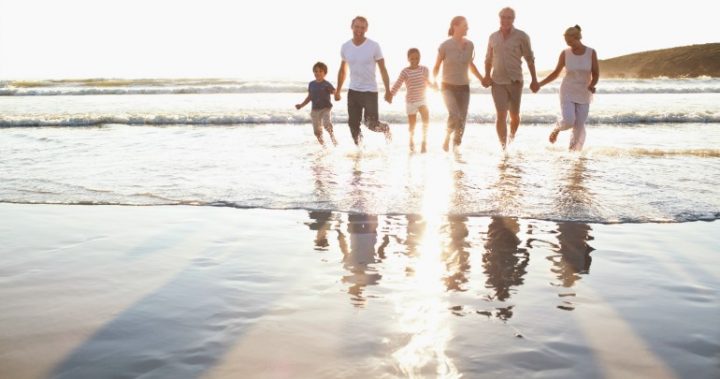 A challenge many of us will face as we grow older is loneliness and isolation. Therefore, staying connected to our extended families is something we can strive for.
Besides, maybe we have learned a thing or two about how to get along with each other and our relationship is a positive example. Or if we're asked, we can give some good advice. Our families have something to teach us as well. They infuse our relationship with challenge when we have differing points of view about how to respond to a family crisis. They bring unexpected joys to celebrate through the birth of new children or the welcome addition of new members through marriage. A family is a living, and ever-changing pattern of individuals of different ages and personalities.
How to relate to adult children
How to relate to our own children when they become adults is different than what it used to be. In the past, parental responsibility in the later years lied predominantly in giving emotional support. However, new tensions are arising because our grown-up children are more comfortable in seeking financial as well as relationship guidance from us. This can be very tricky when we give advice to our children and it's clouded with our own judgments on their decisions; such as their choice of career, lifetime partner or financial lifestyle.
The fine line between helping our child and holding their hand is currently being renegotiated. "The parent/child relationship is one of the longest lasting social ties human beings establish," said Kira Birditt, researcher at the University of Michigan Institute for Social Research. "This tie is often highly positive and supportive but it also commonly includes feelings of irritation, tension and ambivalence. Relationship problems, like basic personality differences and parents providing unsolicited advice tend to cause more problems," Birditt said. "It may be that these kinds of tensions are longer-term, and reflect deep-seated conflicts that you just can't escape, whereas conflicts about lifestyles, education or finances can be put to the side if you make an effort."
Ad. Article continues below.
Estrangement
Many of us manage our unresolved emotional issues with our children, siblings, or parents by reducing or totally cutting off contact with them. Some of us diminish communication by moving away. Others stay in physical contact but avoid sensitive issues or closely manage the relationship by how they behave and communicate. It's important to note that most estrangements happen because we lack the skills to resolve common conflicts.
A better way to settle conflicts
The prevailing patterns to settle conflict are to either make war or to part company altogether. Solving conflict by striking out to hurt someone becomes endlessly repetitious and prevents anything new and fresh from coming into our lives. This has been played out in our world history. We continually return to a past story and battle it out in an attempt to annihilate the other and be the one who is right.
There is the potential for a better way to solve conflicts. We have to learn and practise a new way of collaborating so we can understand what separates us and endeavour to find a common direction. When two people join forces to create something new, the focus shifts from taking to giving. If mutual effort is directed toward giving, there can be no room for one to impose aid onto the other or to seek a tangible or intangible personal reward. Both people consider what is best for everyone and release the need to seek confirmation that their position is the right one. It is in our relationships with others that we practise on a small context what humanity needs as a whole. We want to strive toward living with each other without battle or flight. We have to move toward a future where what we want more than anything is to get along with each other.
Ad. Article continues below.
We don't have to rely on a fixed method handed down from the past when we can bring into existence a more creative act that calls for tolerance, forgiveness and care for others. Our problems can be solved by recognising that we have the capacity to do so by improvising. When we are less dependent on convention, habit or authority in managing our relationships, there is the capacity to experience the bravery that it takes to confront the ever new. We can overcome the fear of encountering the future.
This article is  a condensed version of a chapter in How your Relationship can Thrive in Retirement, written by  Sandra Kimball. The book is part of  the 50 Plus Books series.
To read more click HERE.
How do you best stay connected with your family?