Céline Dion's heartfelt tribute to late father on birthday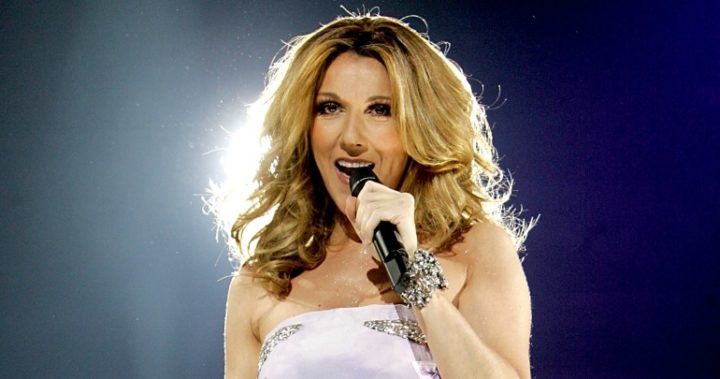 Her father may have passed away in 2003 but Céline Dion still misses her late dad.
The superstar singer shared a photo of herself hugging Adhemar Dion. Today would have been his 95th birthday.
"Papa, you would have been 95 years old today," she wrote. "I think of you and I love you." Even though many years go by, it's not always easy for us to forget the ones we love when they pass away. It's likely something you've experienced with your own parents, partner, or with other family members and friends.
Ad. Article continues below.
Fans were quick to comfort their idol during the difficult time. One person wrote: "Celine…They are alive in our memories. When you think of them. They are not gone!! They are there with you!!"
Another comment read: "I'm a Daddy's Girl no doubt, so I can only imagine what you felt and still feel today. Happy Birthday, Papa Dion! We all love and miss you," while a third fan added: "Beautiful Celine, I miss my dad too, happy birthday to your dad in heaven".
Just like Céline, Adhemar was a musician and used to perform weekend gigs with his wife. From a young age, Céline would join her parents on stage. She was the youngest of 14 children.
It hasn't been an easy time for the 'My Heart Will Go On' singer. In 2016, her husband and manager René Angélil passed away after a lengthy battle with throat cancer. Ahead of her Australian tour, Céline sat down with Lisa Wilkinson on Channel 10's The Project where she explained that she was doing well after his death.
Ad. Article continues below.
"I'm doing really well, and he's as alive as he was," she said. "He's not physically with us, but I live with him. I see him every day through the eyes of my children."
Ad. Article continues below.
She said that he was also the only man she ever loved. "He taught me everything," she recalled. "He's the only man I've seen, he's the only man I've loved, and I've never kissed another man in my life."
Céline's tribute comes just a day after UK presenter Simon Thomas was slammed by people online for mourning the death of his wife on the internet. He came under fire for paying tribute to his wife who died last year, with one person suggesting he should actually feel sorry for children in war torn countries and not his wife.
He quickly received praise when he tweeted back: "Apparently I need to be thankful for small mercies. What this chap doesn't know is that Gemma was leading a refugee project at our church to rehouse a Syrian family here in Reading. Watching her tears for what was happening in that country means I am thankful".
How do you like to pay tribute to people you've lost? Is it best to do it online, or do you prefer to do it more privately?