One of Aldi's favourite specials is coming back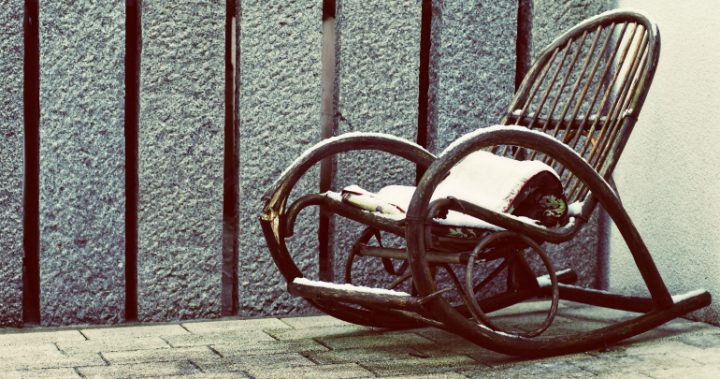 There's no doubt about Aldi's ability to whip its loyal shoppers into a frenzy and create massive demand for a discounted item.
The German supermarket chain did just that last July, when it released its baby rocker arm chair. The $199 rocker was listed as one of the supermarket's weekly Special Buys and became an instant hit with mums around the country.
Kidspot reported that "Just moments after the $199 rocking chair went on sale as part of the discount supermarket's weekly Special Buys event, the item was sold out in most stores around Australia."
"It was clear it was a winner – even if mums and mums-to-be went a little cray cray trying to get their hands on one," Kidspot said.
It appears the much loved Aldi rocker will make a come back next week.
Ad. Article continues below.
Lifestyle blogger Kylie Harris from Well Organised Life, teased fans earier this week with a sneak peak of an Aldi catalogue showing the upcoming special.
"Guess what's back, back again!" Kylie wrote, adding "Tag a friend who needs this in their life."
Ad. Article continues below.
Word of the upcoming deal spread quickly across social media, with the mummy blogging community urging shoppers to put the date in their diary to ensure they didn't miss out.
Put it in your diary.

The $200 ALDI nursery rocking chair is coming back…. https://t.co/GLT5rd35lz

— Mum's Grapevine (@MumsGrapevine) January 10, 2018
Mums! The ALDI rocking chair is back https://t.co/zT04ENUN97 via @essentialbaby

— Ariane Beeston (@ArianeBeeston) January 10, 2018
Ad. Article continues below.
Earlier in the year, one mother reported her hilarious account of what happened when she tried to buy the Celeste rocker chair.
Do you love Aldi's specials?