What are the right skincare options for all your bodily needs?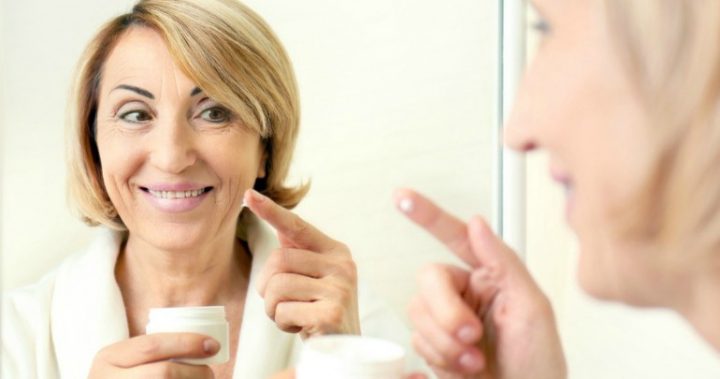 When it comes to skincare there are so many options these days. 
Just a wander down the aisles of your local pharmacy or supermarket will have you wondering what half the products are even for.
Starts at 60 chatted to Nivea skin expert Robyn Hutch to get her to answer some of our question, which might also answer a few of yours too.
There's a lot of talk about Micellar Water that wasn't around in our younger days. What is it and what does it do?
Micellar Water is a relatively new innovation in the world of skincare. Micellar Water is made up of Micelles which, when applied to a cotton pad, attract make-up and dirt like a magnet off the skin. Micellar Water is perfect for toning and cleansing the skin and there's no need to rinse afterwards. For those with mature skin, I recommend using Micellar Water alongside a nourishing moisturiser to replenish the moisture that the skin loses over time.
Ad. Article continues below.
There's so many options when it comes to skincare. How do I know which is the right one for me?
Products should be chosen based on the ingredients suitable for your skin type and skin needs. Mature skin can lack energy and hydration. To counteract that, those with mature skin types should look for products that include coenzyme Q10, creatine and hyaluronic acid. These elements are naturally found in young skin however, their levels decrease with age, leaving the skin prone to wrinkles and other signs of ageing. Creatine and hyaluronic acid have been incorporated in the formula for NIVEA's Cellular Anti- Age Volume Filling Pearls, helping with regeneration and youthful looking skin.
Do you really need a different cream for night time?
Night time skincare is essential to maintaining an effective routine as your skin works harder to repair itself overnight. Therefore, a nourishing night cream can enhance skin regeneration while you sleep. Night cream intensely moisturises, leaving the skin feeling smooth and looking young. Don't forget to complement this with a day cream in the morning! We recommend using the NIVEA Cellular Anti-Age Skin Rejuvenation Day Cream and NIVEA Cellular Anti-Age Skin Rejuvenation Night Cream to complement NIVEA's Cellular Anti-Age Volume Filling Pearls.
My skin is changing, or has changed as I've gotten older. Can I keep using the same products I've always used?
Ad. Article continues below.
As you get older, your skin changes and develops different specific needs. For instance, the skin's natural supply of coenzyme Q10, creatine and hyaluronic acid deplete. Therefore, it is crucial that you change your skincare products to support your skin through the ageing process as covered above. It might even be a matter of adding a product to your routine to add a that little bit more back to your skin.
What about other areas of the body – hands, feet, elbows and other places that haven't aged well. What sort of products can I use for our type of problem skin?
Those areas can be drier than most regardless of age. We recommend using an intensive moisturiser to help restore hydration in your hands, feet and elbows, such as NIVEA Creme.
What's the best solution for cracked heels that I can do myself at home?
Apply a generous layer of NIVEA Creme on your feet before bed, pop on a pair of socks and leave overnight. Its thick consistency will deeply moisturise the feet, leaving them feeling soft. The protective layer also prevents loss of moisture by retaining it within the skin.
How many of these products do you use already? Have you tried any new products lately?