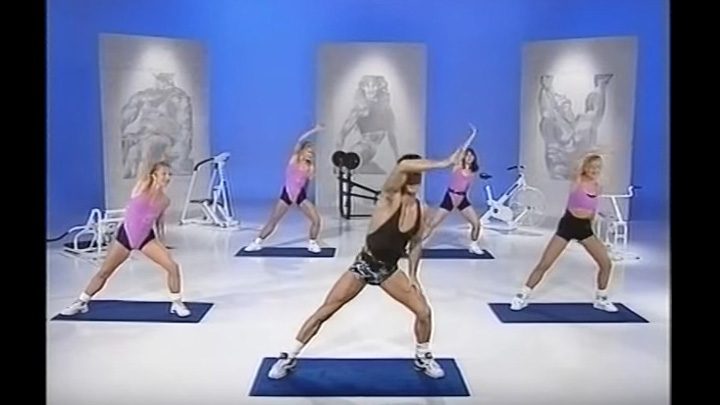 Do you remember the aerobics fad? It all started back in the 80s if you can believe it. Since then fitness has had a renaissance but not like the big boom 30 years ago.
Aerobics was developed by Dr Kenneth Cooper, an exercise physiologist, and Col. Pauline Potts, a physical therapist, but it was actually only after Jane Fonda made exercise videos in 1982 that the craze really took off.
Richard Simmons, the flamboyant fitness guru was another early adopter of the workouts. He was known for his outlandish outfits and larger-than-life personality (complete with micro-mini shorts) with his Sweatin' to the Oldies videos.
Aerobics was epitomised by leg warmers, headbands and wrist bands, as well as leotard that rode up extremely high, often over colourful tights. The workouts themselves involved running, bouncing around and stretching from side to side.
Let's not forget, we are fresh off the Sexual Revolution; Boomer libidos were still in overdrive. In many ways, the fitness centers were just the 80s version of the discothèque: scantily clad babes, sweaty guys, terrible music, and lots of sexual tension.
In Australia, we were first truly introduced to aerobics through our TVs. The popular Channel 10 show 'Aerobics Oz Style' had women and men alike glued to their screens from the very first episode in 1982.
It ran until 2005, and there were over 4,500 episodes produced. Each show was 30 minutes divided into four segments, one of warmup exercises, two main exercise segments, and a stretch/cool-down segment. One instructor leads the exercises, with four demonstrators following to the side and behind.
Aerobics is still popular today, although DVD sales are not as high as VHS sales were through the 80s and 90s. Instead, all types of fitness for any age and fitness level have taken over, and now we're spoilt for choice.
Here's some aerobics memories that might take you back! What do you remember?
Comments