Celine Dion bids Paris farewell with final wacky outfit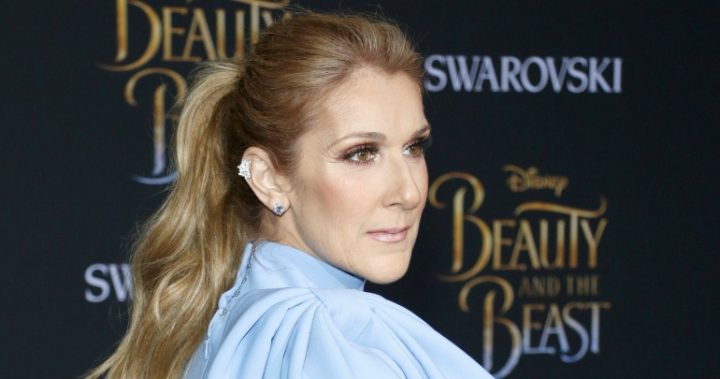 Celine Dion spent her career carving a name for herself as one of the world's most talented and revered singers, but now she has been gifted a new title: fashion icon.
Dion is currently touring through Europe and has been using the short walk from her hotel door to her luxury car as her own personal runway, thrilling fans with a brand new weird and wonderful ensemble every day.
She put on a show for the screaming fans outside her hotels in London and Paris, seductively posing for the cameras and climbing on top of her car to wave to the hundreds of admired waiting to catch a glimpse of her.
But how did Dion achieve this head-to-toe makeover at 49? Her new look is thanks to stylist Law Roach, who has previously overhauled the images of some of the biggest names in the music industry.
Ad. Article continues below.
While Dion has walked the red carpet in a range of bold looks in the past, Roach has taken things to the next level and it's catapulted the singer to the front pages of fashion magazines and newspapers around the world.
Ad. Article continues below.
Vanity Fair has declared her a "fashion icon" while Macleans ran an article titled 'How Celine Dion became cool'.
Some of her most memorable looks from the past two weeks include a striking tangerine silk shirt, a colourful 70s-inspired pantsuit and a full-length brown snakeskin coat, worth over $9,000.
Ad. Article continues below.
Once labelled as the queen of soppy love songs, it seems Dion is on her way to becoming the new queen of fashion.
Are you a fan of Celine's new style? Do you like her music?