TV personality reveals dark side of Parkinson's in harrowing footage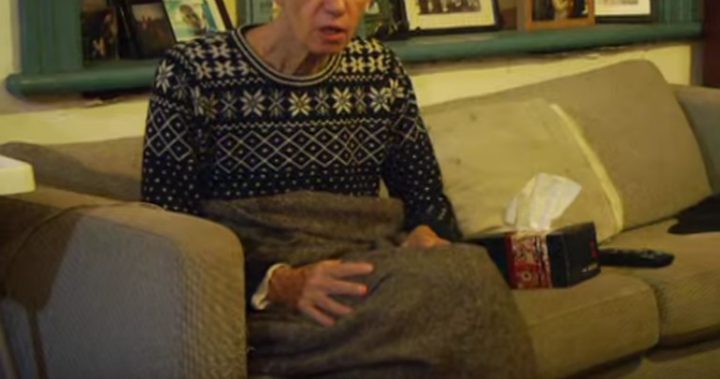 Last week, Veteran ABC journalist Liz Jackson revealed that she was going to give viewers a first-hand insight into her battle with Parkinson's disease. But no one could have anticipated the harrowing details including the nightly panic attacks that leave her in 'fear'. The Sydney local spent much of her career reporting on the front-line in war zones and politically unstable countries, but was forced to retire from ABC's Four Corners in 2013 as the disease took hold. After an award winning career that saw her interview world leaders and break many important stories, her final ever Four Corners production had her in the opposite seat for the first time, focused on her own battle.
In her last production, The Gold Walkley Award winner showed harrowing footage of the panic attacks she endures caused by the disease as she fears for her life each and every night.
"I've got tingles down my legs to my knees and my knees start jerking,"Jackson says as she sits on the couch, shaking so viciously she can barely talk.
"I fear I'm going to lose control and I hate that."
Lasting for long periods, the constant shaking leaves Jackson scared and shouting for her partner Martin to help take her to bed.
"You can see my eyelids are starting to water. I'm not crying it's just that when I start breathing my knee starts jerking," she says.
"I figure if I keep on moving it will keep my body warmer… but I don't know.
"It really hurts."
Admitting that she is overwhelmed by 'fear', Jackson tries to convince herself that the attack will just be like all other nights – but it's not so easily done.
Ad. Article continues below.
In addition to Parkinson's, Jackson is also battling depression and Lewy Body disease.
She is also so shaken and scared of her poor health that she admits to having thought about taking her own life.
"I don't like things that talk about losing my brain function. I don't like things that talk about connection with dementia," she said.
"You start thinking about how long have I got before I have the kind of dementia I wouldn't want to be living with?
"I haven't had suicidal thoughts but I do now understand why people commit suicide which I didn't before."
Having interviewed world leaders around the world, Jackson said that putting herself on the other side of the camera and talking about her challenges with Parkinson's was 'the hardest film' she's ever made'.
Watch the video here.
Have you witnessed anyone in your life going through the same challenge?