The common health issue that's keeping Judi Dench away from the red carpet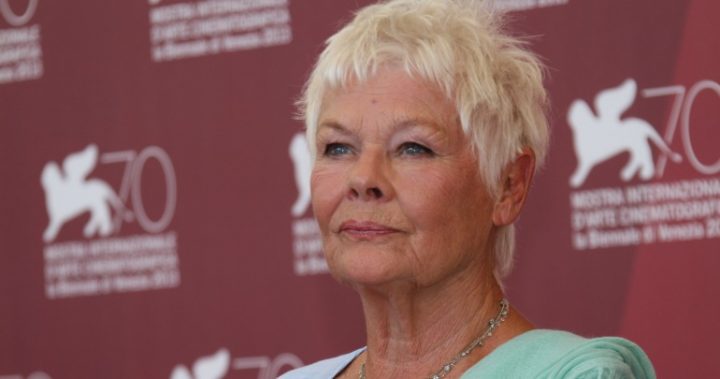 If you're a fan of Dame Judi Dench, you might have noticed she has been absent from a few awards ceremonies recently.
Last month she missed the BAFTAs, and it's being reported that she won't be attending the Oliviers in April either.
And now the 82-year-old actress has revealed why.
The Daily Mail reports that she suffers from macular degeneration, a common vision problem amongst many of us as we age.
Apparently, Dame Judi has trouble recognising people's faces – and that's why we're not seeing her on the red carpet much anymore.
Ad. Article continues below.
"I am not very fond of ceremonies any more," she told the Daily Mail.
With an Oscar, seven Oliviers and four BAFTAs, Dame Judi has been to her fair share of awards ceremonies over the years – maybe it's time she deserves a break!
Macular degeneration is an age-related eye condition, that can cause blurriness and in some cases loss of vision in your central vision.
Let's hope Dame Judi is able to recover and we see more of her at awards ceremonies in the future.
 Do you have macular degeneration? What would advice would you give to Dame Judi?