Over-the-counter codeine pills to be BANNED without prescription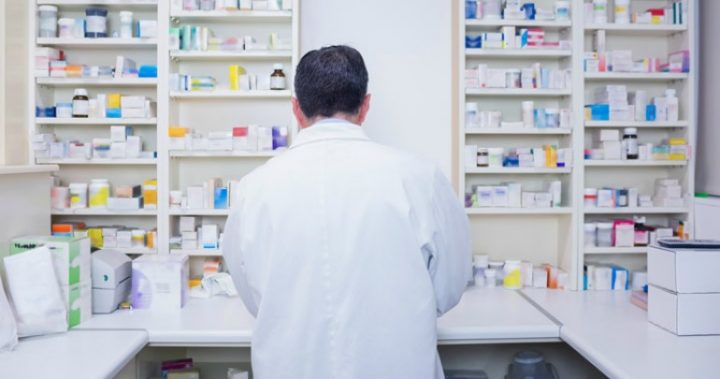 The Government is set to ban pharmacists from selling over-the-counter codeine-based pills, unless you have a prescription.
The move, which is due to be rolled out on February 1, means common pain relief pills such as Nurofen Plus, Panadeine, Mersyndol and Codral will now be prescription-only, the Daily Telegraph reports.
It's reportedly a bid to reduce the amount of deaths from addiction or overdoses, amid claims 100 people die in Australia every year from codeine overdoses.
In fact, Australia is just the latest in a long line of 26 other countries to make the pills prescription-only.
Guidelines recommend patients don't take codeine for more than three days in a row, but there are fears some patients are ignoring them – with many taking "dangerously high" doses.
Ad. Article continues below.
Read more: Codeine users stockpile ahead of drug crackdown
According to the Herald Sun, between 2007-2011, there were 1917 deaths involving over-the-counter codeine and stronger versions which remain prescription-only.
Head of Pain services at Royal Melbourne Hospital Dr Malcolm Hogg told the publication the body adapts to codeine when taken regularly, meaning you need to take more to get relief – and can suffer withdrawal pain without it.
Meanwhile Pain Australia CEO Carol Bennett recommended patients seek advice from their GP, adding: "One of the most liberating things for people with chronic pain is to understand that it may never go away, so learning how to manage it and live life despite it is often the most empowering thing."
While GPs and the Australian Medical Association back the new law, some pharmacists have hit out at the decision.
Ad. Article continues below.
George Tambassis, the national president of the Pharmacy Guild of Australia previously told news.com.au that a simple time-tracking system in all pharmacies could solve the problem, and prevent 'doctor shopping'.
Read more: AMA and pharmacists at loggerheads over codeine prescriptions
Leah Dwyer has since opened up on her own experience with the pain medication, admitting at one point she was taking at least a dozen Mersyndol pills each day.
She began taking them after injuring her neck in a school sports race, and was unaware of their danger, telling the Daily Telegraph: "I went to the pharmacy looking for what I thought was a safer alternative. Codeine was quick and easy and I could buy it anywhere."
She added: "Stopping codeine gave me the chance to make better choices for my health. I've now learnt to manage my pain with non-pharmaceutical strategies such as massage, exercise and cognitive behavioural therapy."
Are you happy with the new law? Do you self-medicate with codeine? Are you worried that it is addictive?