The Who's Roger Daltrey: I'm now very deaf and have to lip read at gigs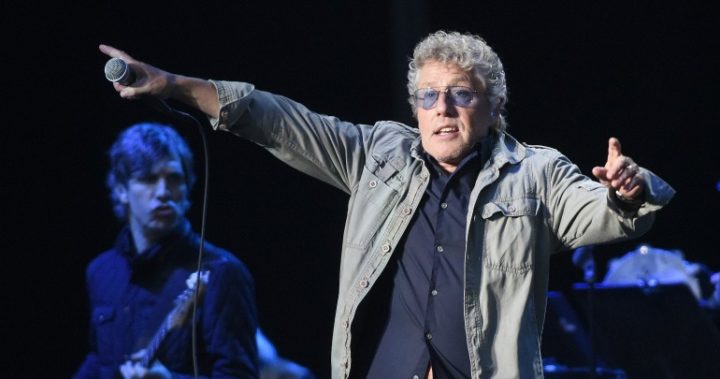 The Who singer Roger Daltrey has admitted he's "very, very deaf" now, and has to rely on in-ear monitors and lip-reading to perform at gigs.
The rock legend has refused to let his diminishing hearing stop him performing however, and was on stage for a solo show at the Hard Rock Resort in Las Vegas when he revealed his hearing issues, The Mirror reports. The 74-year-old told the crowd: "The trouble with the​se ear things that I wear is that I am very, very deaf. And I advise you all – all you rock-and-roll fans – take your f***ing ear plugs to the gigs".
Revealing his regret that he didn't know the risks of loud music when he was young, he says he's now lip-reading to understand what's said to him, and also claimed bandmate Pete Townshend "wears two hearing aids" too.
Vowing to keep performing "for a long time", he thanked his fans for their constant support, and said he feels lucky to still be appearing on stage. The Mirror reported there was little sign of his health issues during his show, as he performed hits including 'I Can See For Miles' and 'The Real Me'.
Ad. Article continues below.
Daltrey went on to speak of his grief following the deaths of some of his close friends, including Jimi Hendrix and The Doors singer Jim Morrison. Slamming social media, he urged his fans to remember their "real" friends as the ones that are by their side – and shared his sadness that there's nothing he can do about their tragic deaths now.
He's not the only legendary musician who has revealed he's battling hearing problems recently. Eric Clapton, 72, recently said his greatest fear now is that he'll no longer be "proficient", and even admitted his amazement that he's "still here", as he opened up on going "deaf".
Read more: Eric Clapton admits he's 'going deaf' amid ongoing health battles
Clapton, famous for hits including 'Wonderful Tonight' and 'Tears in Heaven', is suffering from tinnitus. The condition, which affects a number of other well-known names including Barbra Streisand and Phil Collins, occurs when the brain is trying to compensate for a lack of sound and often presents itself as a persistent ringing or buzzing in the ear.
Speaking during a recent interview with BBC Radio 2, Clapton said his biggest concern was being "proficient" now he's in his 70s. He added: "I mean, I'm going deaf, I've got tinnitus, my hands just about work. I'm hoping that people will come along and see me just because, or maybe more than because I'm a curiosity. I know that is part of it, because it's amazing to myself I'm still here."
Are you a fan of The Who? What is your favourite song?