The Chase's 'Governess' discusses her autism diagnosis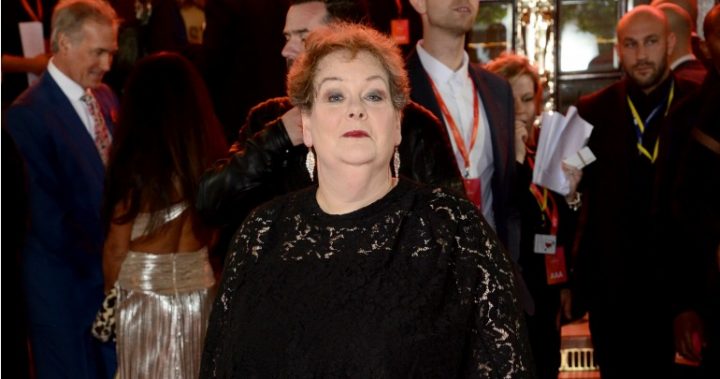 The Chase is one of the biggest quiz shows in the world. In addition to airing in the UK and America, it's also extremely popular in Australia, with a new season to launch at the end of the month.
One of the biggest stars of the show is 'The Governess'. Anne Hegerty is known for being one of the toughest Chasers on the quiz show and is usually met with delight (and a little bit of fear) when contestants discover that they will be competing against the 59-year-old.
She's quick with her answers, extremely smart and arguably one of the most popular aspects of the show. What many fans don't realise is that Hegerty was diagnosed with autism as an adult.
Autism usually refers to a condition that impacts the way someone learns and develops and how they interact with the environment around them. It doesn't always mean someone struggles to learn, with many people living in the condition being extremely smart.
Ad. Article continues below.
During an interview on popular UK chat show Loose Women, Hegerty revealed that her persona on The Chase wasn't always going to be 'The Governess'. Originally I was going to be the headmistress," she explained. "During rehearsals, Brad [the host of the UK version of the show] started referring to me as 'The Governess'."
Read more: Funniest TV moment ever? Chase host loses it over 'inappropriate' name
She liked the name so much that she asked the show's producers if she could be called that instead. "It's more kinky," she revealed. Hegerty said that her career started as a journalist and moved into publishing after a while – which is where she really started to notice the symptoms of her autism.
During that job, she struggled with multitasking. "If an editor rang me and said, 'Is that job going to be ready on time?' the answer would be, 'Well, 20 seconds ago it was due to be ready on time. But now you've rung me, I've got to get myself back into that space where I was editing.'"
She didn't think anything of it until 2003 when she was watching a TV show about autistic boys. "Something about it just kind of clicked," she said. "And I thought there is something about the way those boys are behaving that reminds me of me now and of me when I was a child."
Ad. Article continues below.
Hegerty said it took two years before she was formally diagnosed and said it was a relief when she finally knew what she had been living with. And, while she could put a name to her behaviour, she said that the diagnosis didn't necessarily make her life easier.
Read more: The Chase's Mark Labbett reveals life-changing health condition
She lost jobs as a result of her behaviour and even had Bailiff's at her door, requesting bill money that she was unable to pay as a result of losing jobs due to her autism.
Still, one of the positive aspects of her condition is her ability to remember lots of things, which is partly what's made her such a huge hit on The Chase.
She's not the only star of the program who has revealed their health issues. Mark Labbett aka 'The Beast' recently revealed that he had been diagnosed with type 2 diabetes.
Do you watch The Chase? Who is your favourite Chaser?