'It was so painful': Andrew Lloyd-Webber reveals suicide attempts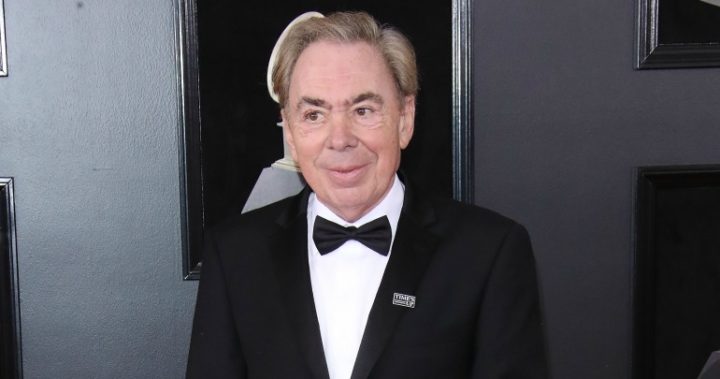 If you've ever gone to a musical or seen a show on Broadway or London's West End, chances are Andrew Llyod-Webber had something to do with the production you've enjoyed.
The 69-year-old is the man behind some of the biggest pieces of theatre including Jesus Christ Superstar, Cats and Phantom of the Opera, just to name a few. While he's been widely successful in his field, Andrew has revealed that he has twice attempted suicide.
Detailing his extreme bouts of depression in his new memoir, Unmasked, the theatre legend explained that he tried to take his own life for the first time in his youth. The second time was more recently, occurring just a few years ago. Although suggesting that he didn't want to hurt anybody with the revelations, he said that it was important to be truthful about what really happened.
According to The Mirror, he suggested that it was his recent health battles that left him with suicidal thoughts. In 2009, he was diagnosed with prostate cancer and had major surgery to remove it from his body. He's also lived with severe back pain for many years. He is currently living cancer-free, but the surgery didn't come without its setbacks.
"It was absolute agony and utterly despairing," The Mirror reports him saying in his new book. "I did think of suicide. It was so painful and I couldn't sleep and you go on thinking about it. You have all those ridiculous painkillers and none of them are working and you just think, 'I shall take the whole lot of them'."
Ad. Article continues below.
He also admitted that the struggles to be successful lead to depression in his younger years, so much so that he planned to overdose on aspirin. Thankfully, he decided against it.
Andrew, who has been married three times, suggested that it was his current wife, Madeleine Gurdon, who helped him overcome his dark thoughts recently. More details from his life are expected to be revealed when the book becomes available next month.
The book is set to be released just ahead of the star's 70th birthday. According to his website, nothing will be off limits in the memoir. "In Unmasked, Lloyd Webber takes stock of his achievements, the twists of fate and circumstance which brought him both success and disappointment, and the passions that inspire and sustain him," it reads.
A number of other famous faces are said to appear in the book, including the likes of Judi Dench, Barbra Streisand and Richard Branson, just to name a few.
Are you shocked by Andrew Lloyd-Webber's confession?
Ad. Article continues below.
If you need to talk to someone, Lifeline is available 24 hours a day on 13 11 14 or at lifeline.org.au.
---
With Facebook removing news sites from your feeds we ask that you sign up for Starts at 60's emailers here. And to keep us on your wall, join some of our new Facebook groups and clubs:

News Junkies Club – Australia
News Junkies Club – USA 

See news on the change and links to all our other clubs and groups here.