Val Kilmer opens up on two-year battle with throat cancer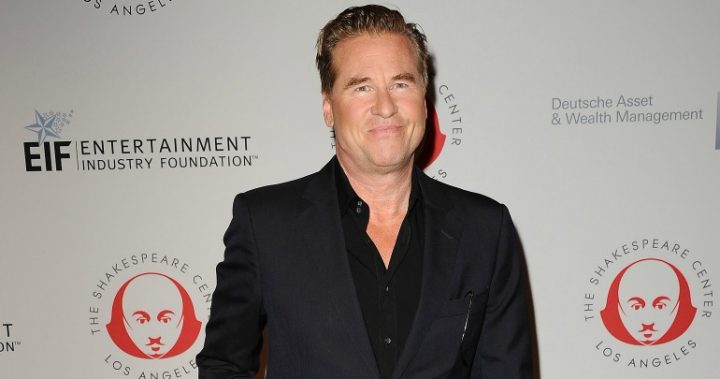 Val Kilmer has opened up about his two-year battle with throat cancer and said his illness helped him put life in perspective.
The actor, 57, only confirmed he had cancer in April after initially denying he was sick.
He told the Hollywood Reporter he was "too serious" before he got cancer and spent too much time focussing on the superficial.
"I'd get upset when things like Oscars and recognition failed to come my way," he told the publication.
Kilmer admitted he craved the attention that comes with prestigious Hollywood awards.
Ad. Article continues below.
"I would like to have more Oscars than anybody," he told the Hollywood Reporter.
"Meryl Streep must feel pretty good, you know? It must feel nice to know that everyone loves her. It's about being loved."
It's the first time Kilmer has spoken to the media about his cancer battle. In 2016, he denied he was sick after Michael Douglas told reporters Kilmer was undergoing treatment for throat cancer — the same form of cancer Douglas battled years before.
"I love Michael Douglas but he is misinformed," Kilmer wrote in a public post on Facebook. "The last time I spoke to him was almost two years ago, when I asked him for a referral for a specialist to get a diagnosis for a lump in my throat."
"I ended up using a team at UCLA and have no cancer whatsoever."
Ad. Article continues below.
However, the actor conceded he had indeed undergone a "healing of cancer" in a Reddit 'As Me Anything' forum earlier in the year.
Kilmer told the Hollywood Reporter his faith as a Christen Scientist Christian Scientist helped him get through the ordeal and that he had undergone chemotherapy to combat the disease.
Are you a fan of Val Kilmer? Are you happy to see he's on the mend?