Cornelia Frances 'fighting for life' after cancer diagnosis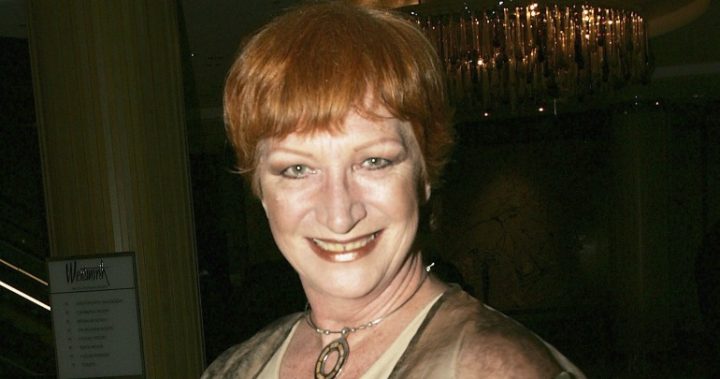 Former Home and Away star Cornelia Frances has revealed she is fighting bladder cancer.
The actress, 76, told The Daily Telegraph she was diagnosed last year after a series of health scares.
"I swear I have had a hex placed on me for the past 12 months," she said.
"I discovered I had bladder cancer. This then spread to my hip bone which fractured, and then I almost died from loss of blood due to an ulcer in my throat. Despite all this, I am still here, as the old song goes."
Frances rose to fame on Aussie soap Young Doctors in which she played the acid-tongued Sister Scott.
Ad. Article continues below.
She also appeared on Sons and Daughters before taking on the role of Alf's evil sister Morag on Home and Away.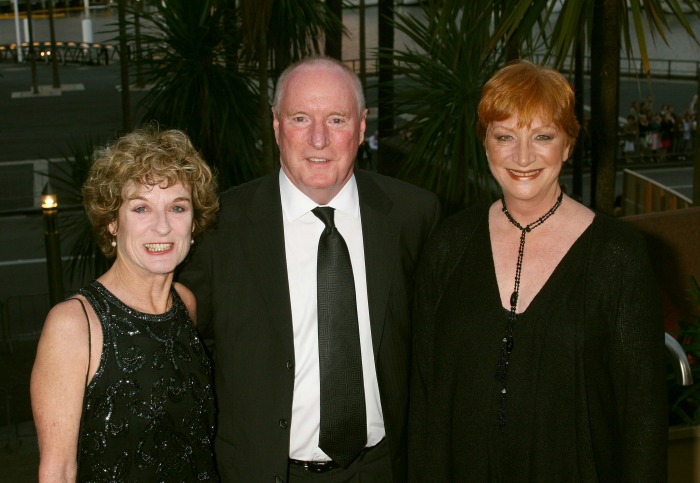 She told the Telegraph that she almost didn't make it through 2017 after undergoing surgery for the ulcer in her throat.
Ad. Article continues below.
Her surgeon told her he "didn't believe they could get me back from the brink" after she started bleeding heavily during the procedure.
Despite the hard run, Frances said she's ready to fight the disease.
Frances is the third Home and Away star in recent years to be diagnosed with cancer.
Johnny Ruffo, who played Chris Harrington on the show, was underwent surgery and radiation therapy last year after being diagnosed with brain cancer.
The actor released a statement shortly after his diagnosis, saying: "So I have the news. It was a bit of a shock and I've got an interesting journey ahead and a bit of a battle," he wrote.
Ad. Article continues below.
"I am starting agressive [SIC] treatment for the next few months to fight the diagnosis of brain cancer. Please stay positive for me and ill try to update you guys on my progress."
He recently shared a photo on social media of his progress over the year.
Ad. Article continues below.
Meanwhile, Tessa James, who starred as Nicole Franklin for three years, is in remission after being treated for Hodgkin's Lymphoma in 2015.
The actress told Seven's Sunday Night in 2015 that she struggled to come to terms with her diagnosis in the beginning and called her dad, who was also undergoing treatment for the same type of cancer at the time, that she didn't think she would make it through.
"I had a panic attack and I remember calling my dad and just saying that I want to die," she said.
"I don't want to do this I can't do it, I'm not strong enough this isn't worth it."
James recently welcomed her first child with her husband, rugby plater Nate Miles, after worrying she may not be able to conceive following chemotherapy.
Do you remember watching Cornelia Frances on TV? Are you wishing her luck?