Vegemite launches new premium version of classic Aussie spread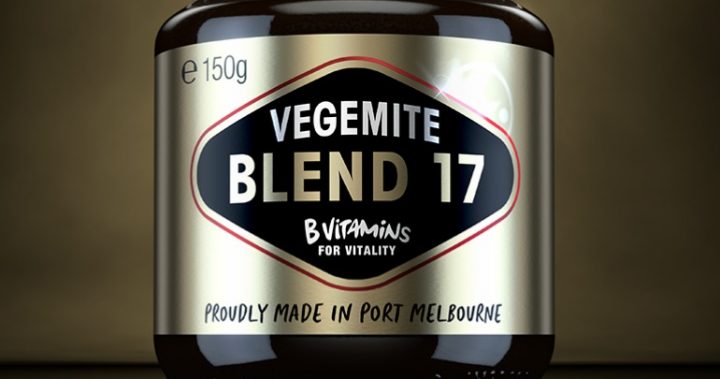 If we were to ask Starts at 60′s readers what their favourite toast topper is, chances are Vegemite would be one of the most popular answers.
It's been a staple in Aussie kitchens for over 90 years, with over 22 million jars of the tasty spread (or not-so tasty, depending on your opinion) being sold each year.
Now Bega, the company that recently acquired the beloved snack, announced a premium version will be available from supermarkets this week.
We never thought we would use Vegemite and premium in the same sentence.
With an updated recipe and fancy new packaging, Vegemite Blend 17 prides itself on being "bolder and richer" than the original.
Ad. Article continues below.
The official Vegemite Facebook page broke the news yesterday with a short video explaining that the new version would be available for a limited time and is proudly made in the Port of Melbourne.
The iconic red and yellow label has been ditched in favour of a shiny golden jar.
Only 450,000 jars of the new flavour will be available to the public.
It also looks like the fancy jar will set us back more, with most retailers charging $6.99 for a 150g jar – double the price of the standard version.
Ad. Article continues below.
So, what exactly is the difference in the updated blend?
According to the Herald Sun, Blend 17 "is a richer, syrup-like spread that's a touch sweeter with a more bracing finish than the original".
It's not the first time Vegemite has messed with its formula.
Back in 2009, a cheesy-blend of the spread dubbed 'iSnack 2.0' hit shelves, much to the disgust of the internet and shoppers.
Cadbury also released a Vegemite version of their chocolate in 2015, with many retailers selling out as Aussies rushed to taste the quirky treat.
Ad. Article continues below.
Social media users weren't initially thrilled with Vegemite's big announcement.
One person wrote: "NO, NO, NO, it's just not right, leave it alone."
Another said: "I don't know if this will ruin things forever," while a third added: "You shouldn't fix something that's not broken."
Despite the initial criticism, Vegemite will no doubt be hoping their latest invention races off the shelves as they try to cash in on the new trend of reinventing Aussie classics.
Will you spend $6.99 to try Vegemite Blend 17?