The Chase's 'Governess' and 'Destroyer' reveal how to win the show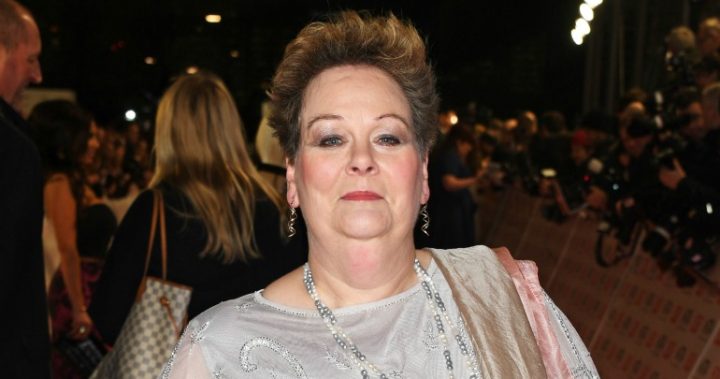 Have you ever wondered how The Chasers on The Chase remember so many different things?
On a recent episode of This Morning in the UK, Anne 'The Governess' Hegerty and Shaun 'The Destroyer' Wallace revealed how they often beat contestants who appear on the hit quiz show.
Hosts Eamonn Holmes and Ruth Langsford were keen to find out how The Chasers knew so much information that typically leads them to win.
"How do you know what you do know?" Eamonn asked the pair. "The rest of us, we go there and it's whatever, little bits of knowledge, but do you guys, to be at your level, do you constantly have to study and update?"
Ad. Article continues below.
The Destroyer answered first, informing the show's hosts that he is a full-time barrister. He suggested that he only concentrates on facts he doesn't know when he does study. He gets his information by reading newspapers, watching TV and even admits to recording other quiz shows so he can test himself. "I'm only interested in the questions I get wrong," he explained.
The Governess, on the other hand, said that she relied on the internet for her research purposes. "I use the internet an awful lot," she told Eamonn and Ruth. "I'm always on news websites. I also do a lot of quizzing. I do online quizzes every morning."
She described the quizzes as "competitive" but admitted that you need to have a very good memory to remember so many different facts and figures. Shaun added that "no information is useless information". He also joked that Anne was smarter than him.
Anne recently discussed being diagnosed with autism as an adult after watching a TV show about the condition. In an interview on British chat show Loose Women last year, she described that something "clicked" when she watched the show and got advice from health experts on the condition. It took her two year before she was formally diagnosed and admitted that her autism had made it difficult for her to work for much of her adult life.
Ad. Article continues below.
Thankfully, one of the positive parts of her condition is the ability to maintain a lot of information, which has made her a breakout star on The Chase.
Meanwhile, Aussie fans are set to see even more of Shaun as he will appear on the Australian version of the hit show this year. He will join Mark 'The Beast' Labbett, Anne, Matt 'Goliath' Parkinson, Issa 'Supernerd' Schultz and Brydon 'The Shark' Coverdale, who currently feature on the show.
What do you think? Do you watch The Chase? Who is your favourite Chaser?
---
With Facebook removing news sites from your feeds we ask that you sign up for Starts at 60's emailers here. And to keep us on your wall, join some of our new Facebook groups and clubs:

News Junkies Club – Australia
News Junkies Club – USA 

See news on the change and links to all our other clubs and groups here.