House of Cards tumbling down over Kevin Spacey allegations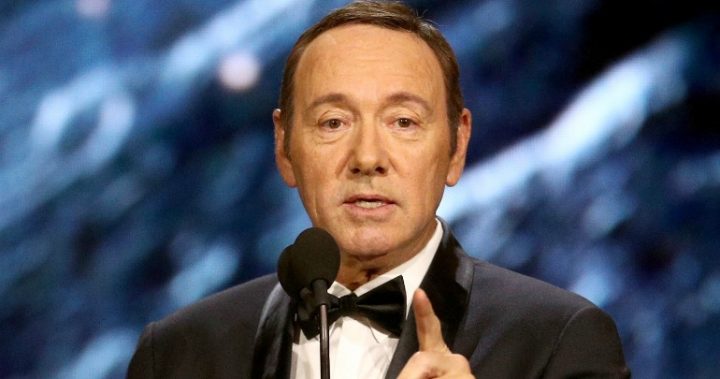 It certain Kevin Spacey never realised the fallout he'd get for an apology.
The Hollywood actor apologised to fellow actor Anthony Rapp after he was accused of making sexual advances to him when he was just 14 years old. Rather than deny the incident, which was alleged to have been in 1986, Spacey said while he didn't remember, he apologised anyway. In the statement Spacey also revealed he was gay.
Since then the Internet has exploded over people saying he's done the gay community no favours for his comments, and that people had forgotten the real issue – the boy was only 14.
I'm not interested in Kevin Spacey being gay. I'm curious as to why we're conflating sexuality w/ the molestation of a minor. Stay on topic

— Ashlee Marie Preston (@AshleeMPreston) October 30, 2017
Ad. Article continues below.
Kevin Spacey has just invented something that has never existed before: a bad time to come out.

— billy eichner (@billyeichner) October 30, 2017
Nope to Kevin Spacey's statement. Nope. There's no amount of drunk or closeted that excuses or explains away assaulting a 14-year-old child.

— Dan Savage (@fakedansavage) October 30, 2017
However the latest news out of Hollywood, that his hugely popular television series, House of Cards, is being canned following news of the scandal, is the biggest shock, most likely for both Spacey and fans of the show.
Ad. Article continues below.
Deadline reports the decision was made by Netflix just hours after the allegations by Rapp were made public. 
It's believed Netflix and Media Rights Capital were already thinking about canning the show, but now the final card has been played. The sixth season is currently in production. Once that's done it's game over.
"Media Rights Capital and Netflix are deeply troubled by last night's news concerning Kevin Spacey," the companies said in a joint statement. "In response to last night's revelations, executives from both of our companies arrived in Baltimore this afternoon to meet with our cast and crew to ensure that they continue to feel safe and supported. As previously scheduled, Kevin Spacey is not working on set at this time."
Fans aren't happy with the news.
It's not fair that the rest of the cast of House of Cards have to suffer because of Kevin Spacey. Just make Robin Wright the lead ! pic.twitter.com/l8Ndah1yt3

— Giuliana (@xoprincess19) October 30, 2017
Ad. Article continues below.
House of Cards is an American political drama television series set in 2010. It stars Spacey as the manipulative and murderous now ex-President Francis Underwood. The show also stars Robin Wright, Constance Zimmer, Neve Campbell and Campbell Scott. It was first streamed on Netflix in  2013.
Are you a fan of the show?