Judi Dench slams PC plans for James Bond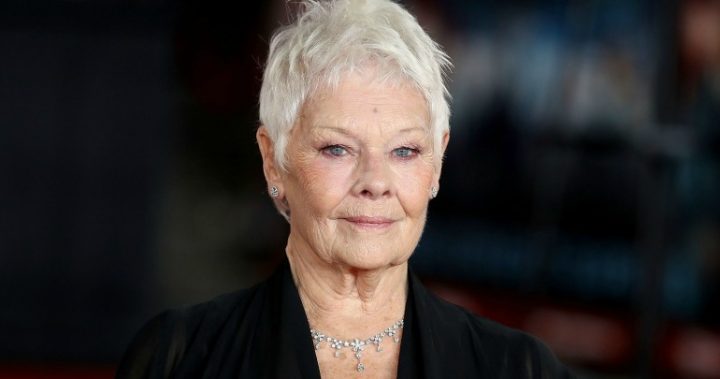 Changing a male lead to a female is nothing new … first, Ghost Busters, Oceans 11 and then Doctor Who made the switch. And, now a female Bond is on the cards, but oscar-winning actress, Judi Dench isn't impressed. 
Judi, 83, has shot down a campaign for a female actress to play the iconic spy. The actress, who has played M (head of the Secret Intelligence Service) in eight James Bond films, has said that Bond should be a man. Asked if she would like see a female lead, Dench said: "Not much, no. I think it should be a man. But who knows," The Sun reported.
Read more: The best looking James Bond 'confirmed' in scientific study
British Prime Minister Theresa May, urged Bond bosses to consider changing the lead to a female role, after praising Jodie Whittaker's casting as Doctor Who, last December.
"I think this is a great move forward for girl power that there is going to be female Doctor Who, and one day there should be a female James Bond," she said. 
Ad. Article continues below.
Speaking to Sunrise on Tuesday, Aussie heartthrob Chris Hemsworth, 35, said he would "jump" at the chance to play Bond. 
Confirming his contract, playing iconic Marvel character Thor is up, hosts Samantha Armytage and David Koch asked Hemsworth if he would consider the role.  "Yeah, I mean, I think any actor would jump at that opportunity," he said. 
However, Chris added that he would like to see the role go to a British male or female. 
"No no, I feel like it's an English world," he said. "There's plenty of guys who would do a better job than I would – plenty of men English men or women."
Ad. Article continues below.
George Lazenby, is the only Australian who has played the iconic spy in the film franchise. He appeared in the 1969 film, Her Majesty's Secret Service. 
The role is currently being filled by Daniel Craig, who has played Bond in the past five films, including Bond 25, which is set to be released next year. 
What do you think? Would you like to see a female James Bond? Who is your favourite Bond?