The best looking James Bond 'confirmed' in scientific study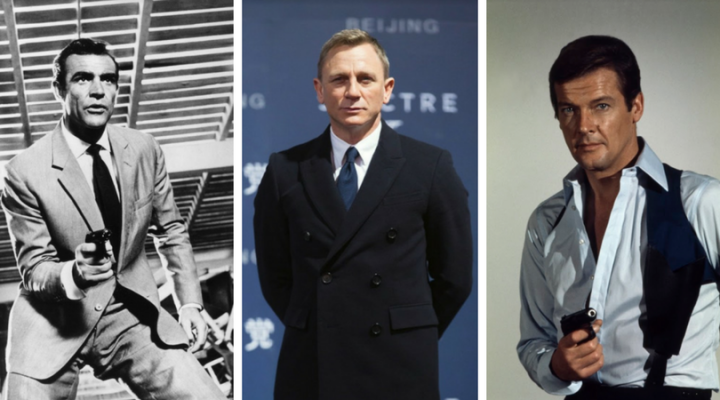 It's been an ongoing debate for decades, but now a scientific study claims to have confirmed the who is the best looking James Bond of all time, with some surprising results.
Researchers analysed every Bond, from Sean Connery and Roger Moore to the current lead actor Daniel Craig, examining their facial structure using the Golden Ratio of Beauty Phi, which measures "physical perfection".
Harley Street surgeon Dr Julian De Silva runs the Centre For Advanced Facial Cosmetic And Plastic Surgery, and uses the ratio in his work. He applied it to each actor, and after much measuring and analysis, put Goldfinger star Sean Connery in top place.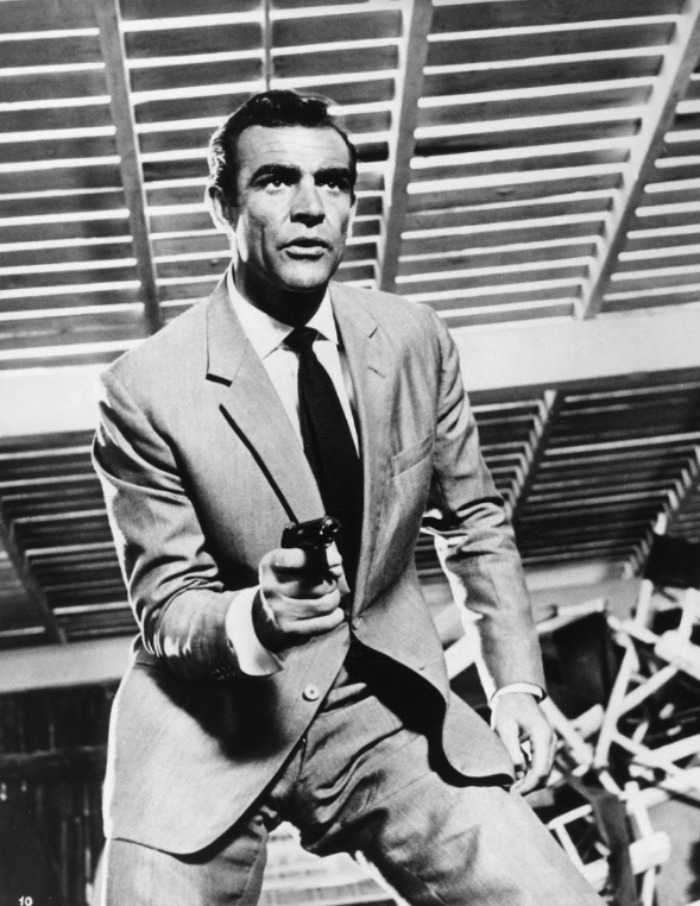 He told the Mail Online that Connery "has beautiful facial symmetry and gets closer than any other Bond to having what the Greeks considered the perfect face." De Silva added that Connery has "an almost geometrically perfect chin of 99.8 per cent", while he complimented his eye spacing and lips.
Ad. Article continues below.
It may be a surprise to many that current Bond star, Daniel Craig, came in last in the study, with De Silva blaming his "very thin lips", "bulbous nose" and "wide face". He credited the actor with rugged good looks, but claimed he didn't meet the Greeks' classic idea of beauty.
The computer mapping technique is a mathematical equation first devised by the Greeks to measure beauty. It looks at faces (and bodies) and applies a score to certain parts. The closer the ratios are to 1.618, the more beautiful they supposedly are.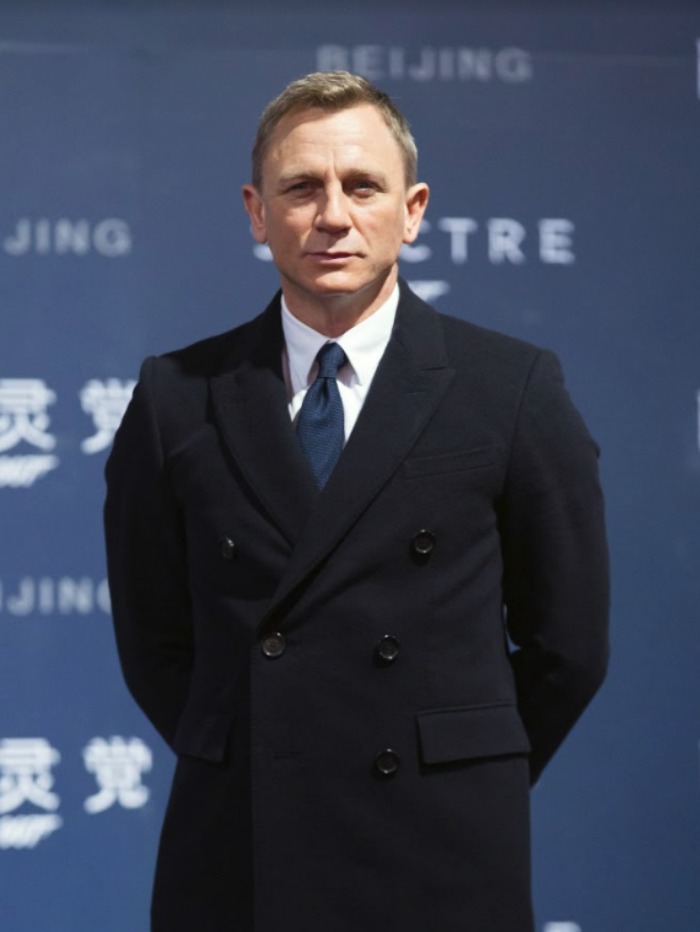 Roger Moore took second place, with De Silva claiming he had the best eye positioning of all the Bonds. Timothy Dalton came in third thanks to his "almost perfectly shaped nose", and he was followed by Pierce Brosnan who was complimented on his nose, but lost points for his chin.
Ad. Article continues below.
George Lazenby was marked down for his nose, but gained marks for his lips, narrowly beating Craig.
According to the Phi ratio, the most handsome male celebrity in the world is George Clooney. But do you agree with the ranking system's results? Here they all are in order:
Sean Connery – 89.2 per cent.
Roger Moore – 88.8 per cent.
Timothy Dalton – 86.5 per cent.
Pierce Brosnan – 85.3 per cent.
George Lazenby – 85.2 per cent.
Daniel Craig – 84.2 per cent.
Who was your favourite James Bond? 
Read More: Facebook changes are coming – what it means for you, and for Starts at 60
Ad. Article continues below.
With Facebook removing news sites from your feeds we ask that you sign up for Starts at 60's emailers here. And to keep us on your wall, join some of our new Facebook groups and clubs:

News Junkies Club – Australia
News Junkies Club – USA 

See news on the change and links to all our other clubs and groups here.