David Attenborough defies age to host new 'Planet Earth'-style show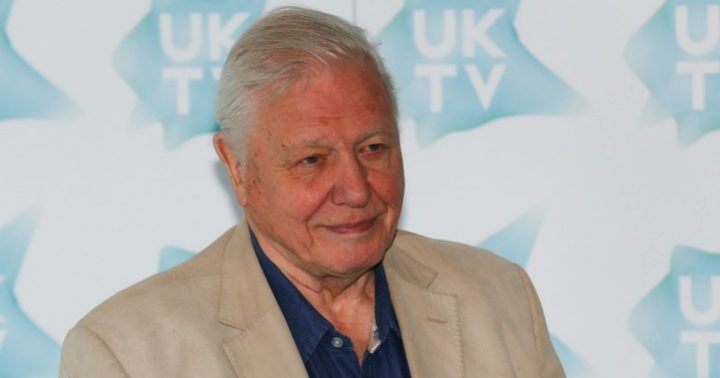 Sir David Attenborough has kept his name firmly rooted in the limelight at the incredible age of 91 thanks to his leading part in Planet Earth and Blue Planet, which have gained huge popularity right across the world.
And he has no plans to slow down any time soon, as he's now set to host a brand new BBC nature show later this year, which promises to be more "gripping" than his past hits.
The five-part series, named Dynasty, will focus specifically on "ruling animals", such as lions, hunting dogs, chimpanzees, tigers, and emperor penguins, at critical times in their lives. Each is threatened by a number of factors affecting their environment, including humanity.
The description reads: "[They are] a leader of their family, their troop, their pride – each determined to hold on to power and protect their family, their territory and their dynasty."
Read more: David Attenborough's anger as Bear Grylls kills animals for TV
Ad. Article continues below.
The episodes will follow their interactions with their families, and study how a tiny moment can change their futures dramatically. Executive Producer Mike Gunton promises it will be more "intense and gripping" than Planet Earth II.
Meanwhile, BBC Director of Content Charlotte Moore adds: "The wonderful David Attenborough will inspire audiences once again when he brings the natural world to life on BBC One with Dynasty. Four years in the making, capturing extraordinary family dynamics and behaviour, I hope these intimate animal dramas will connect with audiences just as Blue Planet II and Planet Earth II did."
Read more: David Attenborough shares his adventures as a young naturalist
While there's no confirmation when the show will air later this year, or when it will arrive in Australia, Dynasty will be launched to international TV buyers at BBC Worldwide Showcase, which takes place from 18-21 February.
Ad. Article continues below.
It comes after the beloved TV star opened up on his struggles with lapses in memory last year, saying he held up production of BBC ocean series Blue Planet II after he failing to remember the name of some plants featured in the series. 
Attenborough's wife Jane sadly passed away from a brain haemorrhage in 1997, leaving behind the couple's son and daughter.
Are you a fan of the TV host? Will you be watching if this show comes to Australia?