A simple guide to Freeview and how to catch up on your favourite TV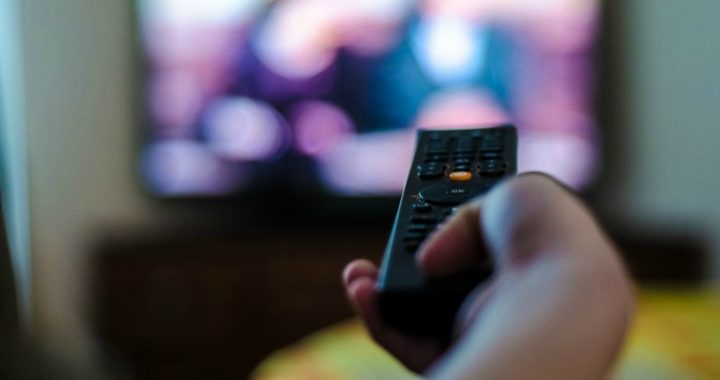 Christmas is arguably the best time of year for TV shows – but it also comes hand in hand with a stream of celebrations, parties and shopping opportunities, quickly filling up your schedule.
However, there's no need to miss your favourite shows, and there's a very simple way to catch up on them from the comfort of your sofa.
Australia's free digital television service Freeview offers more than 10,000 shows, and there's no need for a subscription.
If you're used to fighting for the remote while half the family want to watch sports, and all you want is a nice movie, there are several ways to access the service too – ensuring everyone is happy.
But working out how to use it can be a head-scratcher, so there's a few handy tips to get you started over the Christmas period.
Ad. Article continues below.
There are two options on offer – Freeview Plus and Freeview FV.
Here are a few key steps to follow when first using Freeview Plus:
It's accessed via your broadband connection, and the chances are that if you've bought a new smart TV in the last three years, it's already all set up for you.
Even if you haven't, you just need either a Freeview Plus TV, a set-top-box (STB) or a personal video recorder (PVR), (which can be easily pointed out to you while you're browsing the store).
It's also important to make sure you have good digital reception, and of course broadband connection.
Once you're set up, it's a matter of simply pressing the green button on your remote and you're straight in to thousands of shows and series on offer.
The first time you do this, you'll see a prompt that advises you that you're entering broadband internet. After pressing 'Let's Go', you'll be asked to enter your postcode to ensure you get the right TV programs for your region.
Once you've pressed 'OK', a screen will appear showing the most commonly used buttons on the remote for Freeview Plus.
Once you've pressed 'Don't show me this again', you'll be taken to the Freeview Plus mini guide.
Your remote control has all the buttons to navigate through – and if you ever want to get to the main guide, just press the green button again.
You can exit Freeview Plus at any time by pressing the red button.
There are clear options to search for a specific show, or browse through each one individually, using your remote to navigate between them all.
Ad. Article continues below.
Read more: Never miss your favourite show again with catch up TV! Here's how…
There's also an opportunity to store all your favourites in one place on 'My TV', while Freeview will line up other shows recommended for you based on your past viewing preferences.
Meanwhile, Freeview FV offers the same service but on your mobile table or phone – perfect if you're on the go a lot.
The live-streaming mobile app can be downloaded from the Apple iTunes App store or Google Play, and offers live streaming, catch-up – much like your TV – a browsing service, a TV guide and a reminder service to ensure you don't miss your favourite show live.
Have you got Freeview? What are your favourite TV shows at the moment?