Rod Stewart's bringing sexy back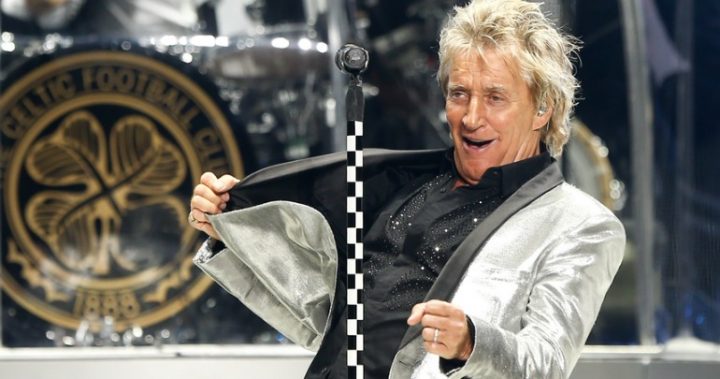 'If you want my body, and you think I'm sexy, come on, sugar, let me know."
The provocative song from 1978 by Rod Stewart, 'Da Ya Think I'm Sexy?' has had a few remakes, including one by Tom Jones in 1995. It was even used on a television commercial for Chips Ahoy! cookies. 
It's back again, and this time it's returning, for a third time, with Rod Stewart, and the dance-pop band DNCE. In 1997 he released a version with N-Trance.
This latest version is due to be performed live on the MTV music video awards on August 27 but there has been this teaser released to give fans an idea of what is will sound like.
Ad. Article continues below.
If you've never heard of  DNCE, they won Best New Artist at the last MTV Video Music Awards and their debut song Cake By The Ocean was a big hit in 2015.
Rockin Rod has been living up to his name, as these images from his US tour show, teamed up with special guest Cyndi Lauper.
Ad. Article continues below.
Stewart showed a generous side last month, when he donated money to a group of children with disabilities, and their parents, to fund a bus trip to Washington to protest cuts in their health insurance. 
He's also been showing his romantic side of late, renewing his vows with Penny Lancaster, ten years after the first time they got married.
What do you think of the new 'sexy' song? Yay or nay?