Elton John posts happy snap with Diana as he mourns his 'angel'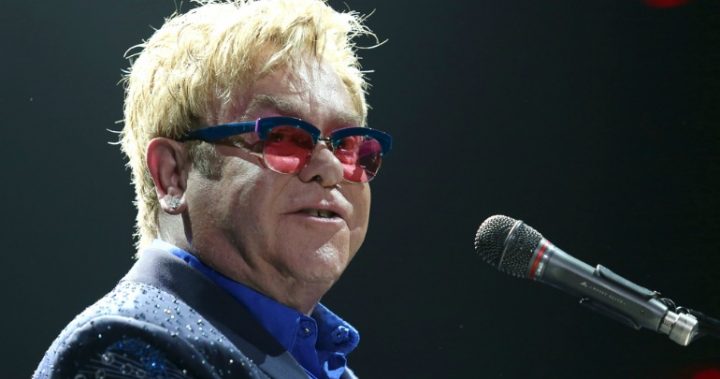 Elton John has posted a touching tribute to his late friend Princess Diana, who he described as an "angel".
John famously performed a version of his song 'Candle in the Wind', originally written about screen siren Marilyn Monroe, at the Princess of Wales' funeral 20 years ago. Prince Harry later revealed that hearing the song as he mourned his mother in front of millions was "incredibly emotional".
"That was part of this whole trigger system which nearly brought me to the point of crying in public," the Prince told a recent BBC documentary of the funeral, according to reports.
Ad. Article continues below.
The 70-year-old singer and Princess Diana were close friends, and the picture he shared on Instagram was of the pair laughing, with his arm around the royal.
They had had a brief falling out over a book that John published about the fashion designer Gianni Versace, which featured a photograph of the Princess and her sons, but later made up, and Diana famously comforted John at Versace's funeral in 1997.
John has spoken in the past about how he came close to breaking down himself as he sang at her funeral. 
Ad. Article continues below.
"What was going through my mind was 'Don't sing a wrong note, be stoic, don't bfreak down and just do it the best you possibly can do it without showing any emotion whatsoever'," he later recalled thinking.
John had come close to not being permitted to sing the moving tribute at all, the Westminster Abbey's then-music director recently revealed.
Martin Neary told a recent ITV documentary about Diana that the Abbey's bosses had thought that singing a song about a Hollywood star was inappropriate, but John and his songwriter Bernie Taupin suggested changing the opening line from 'Goodby, Norma Jean' to 'Goodbye, England's rose', which was then approved by the Abbey.
Do you like the song 'Candle in the Wind'? Does it remind you of Princess Diana?
Ad. Article continues below.