The question proved harder than some first thought, with many questioning whether they were in need of some new glasses with absolutely no idea where the snake had hidden away.
The post received over 140 comments with answers ranging from: In the cupboard or at the top of shelves, to hiding in a cutlery drawer out of sight. But for the most part, people were completely stumped.
"Is that him wrapped around the cup?" one person commented.
"Is the snake the tiny lump on the left of the basket at the top of the cabinets?" another asked.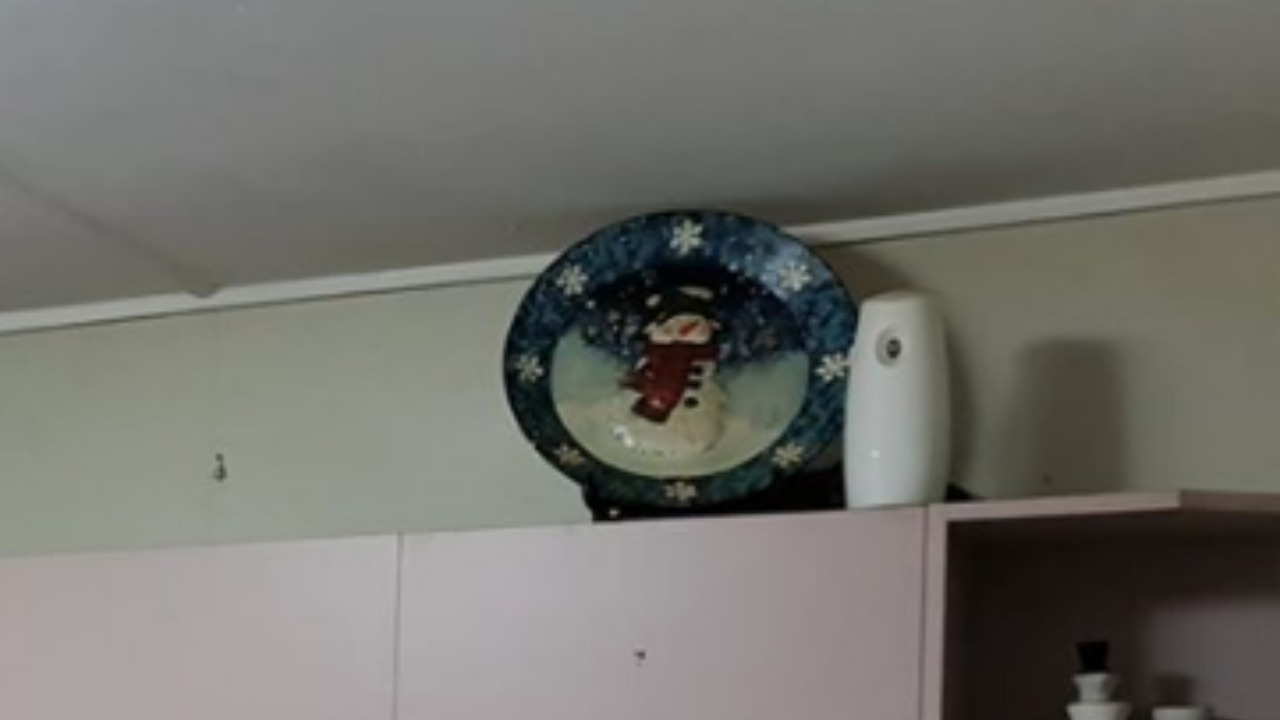 While a third simply had no clue writing: "If an elderly couple can spot it and I can't at the young age of 42… I am going to Specsavers."
Sadly many of their suggestions were wrong as the snake was actually hiding behind the plate decorated with a snowman above the cupboard on the top right.
It's quite difficult to spot at first but its body can be seen slightly behind the plate, near the air freshener and out of reach from the elderly couple who were quick to call for help.
This wasn't the first time Brisbane Snake Catchers has taken to social media to quiz followers posting a photo of a snake hiding in unusual place earlier this year.
In the photo, a resident had taken a snap of their overgrown hedge running along their fence, with no immediate sign of a snake at all. Posting it online, the group challenged fans to try and spot the reptile with almost none getting the right answer straight away.

While one person claimed to see one lying along the bottom of the fence, another said they'd had to give up because they were beginning to strain their eyes.
Meanwhile one wrote: "Makes me wonder just how many snakes I wander past every day and not realise it."
Luckily, seeing the stream of confused responses, the group posted a second photo – sent to them from the resident – pinpointing exactly where the snake was.