In further photographs Lena could be seen holding gently onto Zara's hand as she walked along the grass, while other images showed Mia joyfully running across the bouncy castle in a pretty blue dress.
Meanwhile, mum Zara sported a casual look for the family day out, looking relaxed in a white top and khaki green mini-skirt. She pulled her hair back into a low ponytail for the event and wore a pair of dark sunglasses to shield her eyes from the sun.
Lena on the other hand was dressed up for the occasion in a cute pink, flower-patterned frock. The little trend setter was also seen wearing a pair of cute Converse shoes throughout the day, with mum Zara carrying them along after the fun bouncy castle experience.
Big sister Mia was also snapped having the time of her life at the event in a pretty blue, polka-dot frock. The five-year-old was photographed running across the bouncy castle while her younger sibling played in front.
However, the Tindall clan weren't the only members of the royal family to make an appearance at the festival with Zara's brother Peter also spotted on a rare outing with daughters Savannah, eight, and seven-year-old Isla.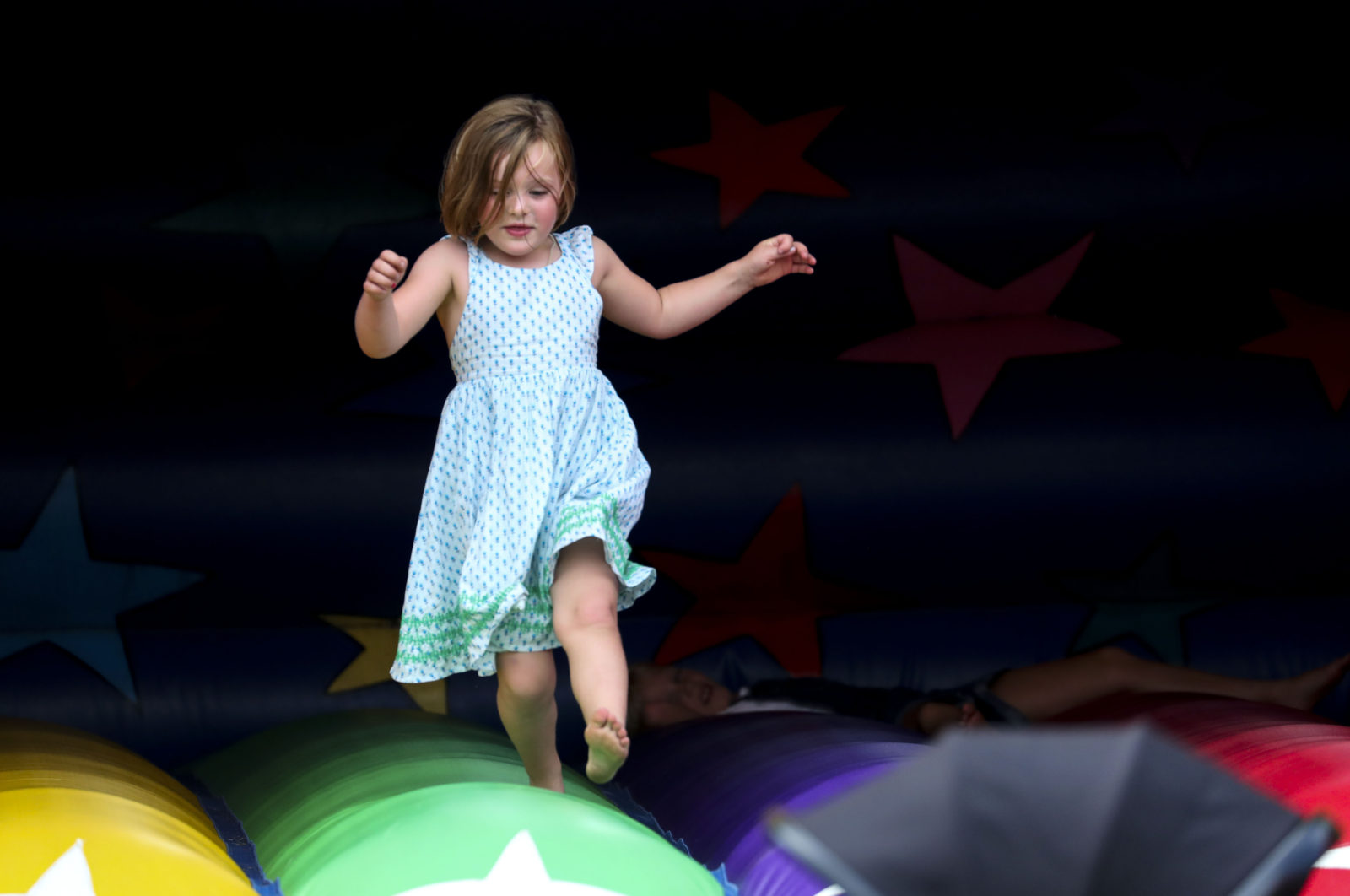 The father-of-two was in high spirits as he played with his kids, with candid photos showing big sister Savannah happily giving Isla a piggyback down a grassy hill.
Just like any ordinary family, the girls looked gorgeous in matching overalls and hairstyles as they giggled and laughed together.
The Festival of British eventing takes place from August 2 to 4 this year with a range of activities for the whole family to enjoy. The horse events are of course the main attraction with the shetland pony grand national and dressage events just to name a few, as well as a range of stalls with good for purchase and plenty of fun kids activities.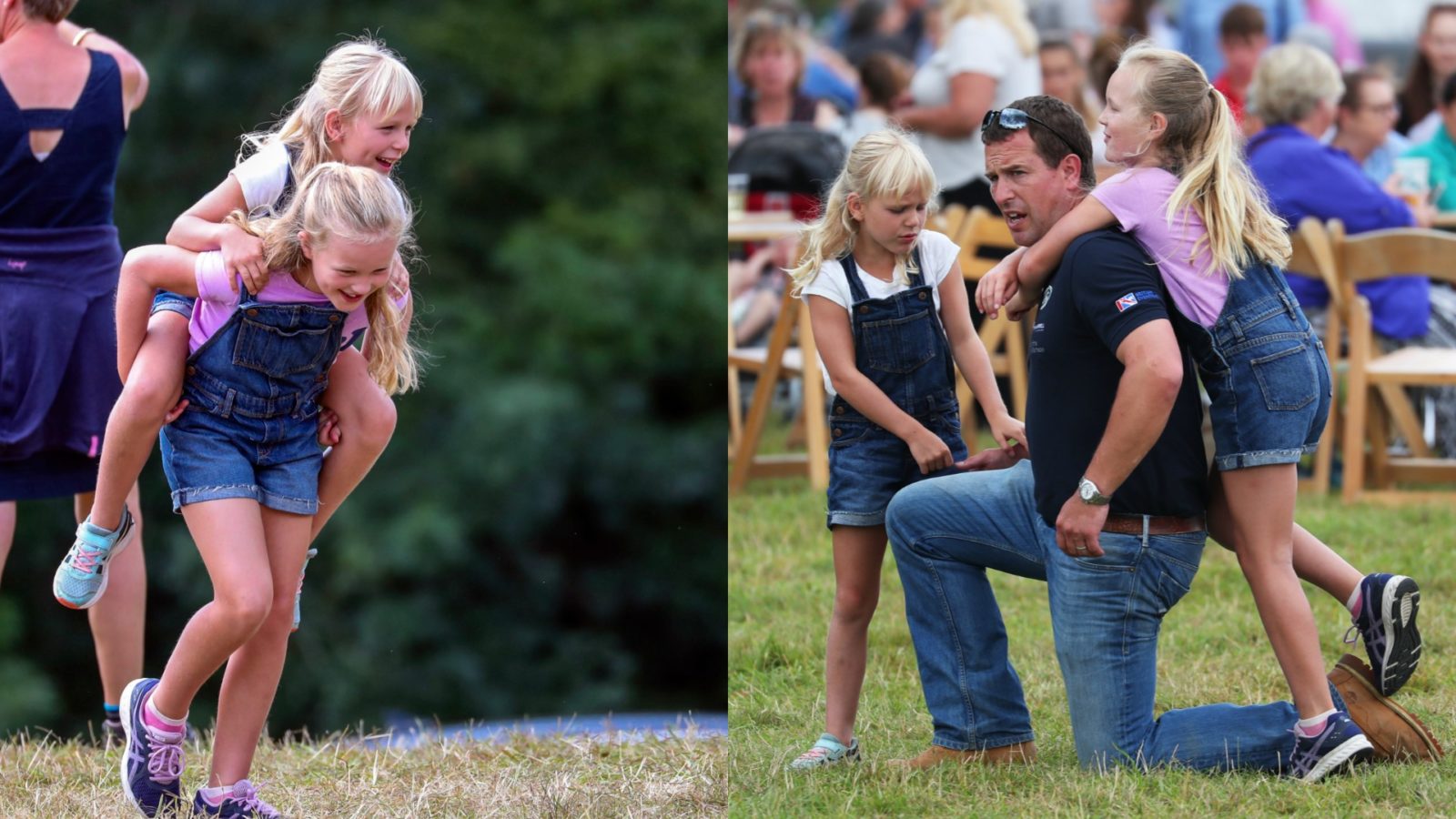 Are you a fan of the royal family? Do you like seeing the Tindall and Phillips family out about about?