New grandmother Doria is stood behind her daughter, also looking down at Archie, while the Duke of Edinburgh and Prince Harry join behind them all – both sharing a proud smile.
The royal family shared a sweet caption on the photo, writing: "The Queen and The Duke of Edinburgh were today introduced to the newborn son of The Duke and Duchess of Sussex at Windsor Castle. The Duchess's mother, Ms Doria Ragland was also present. The Duke and Duchess of Sussex are delighted to announce that they have named their son Archie Harrison Mountbatten-Windsor."
The Duke and Duchess of Sussex also shared a stream of snaps, taken by photographer Chris Allerton, of them alone with their baby son.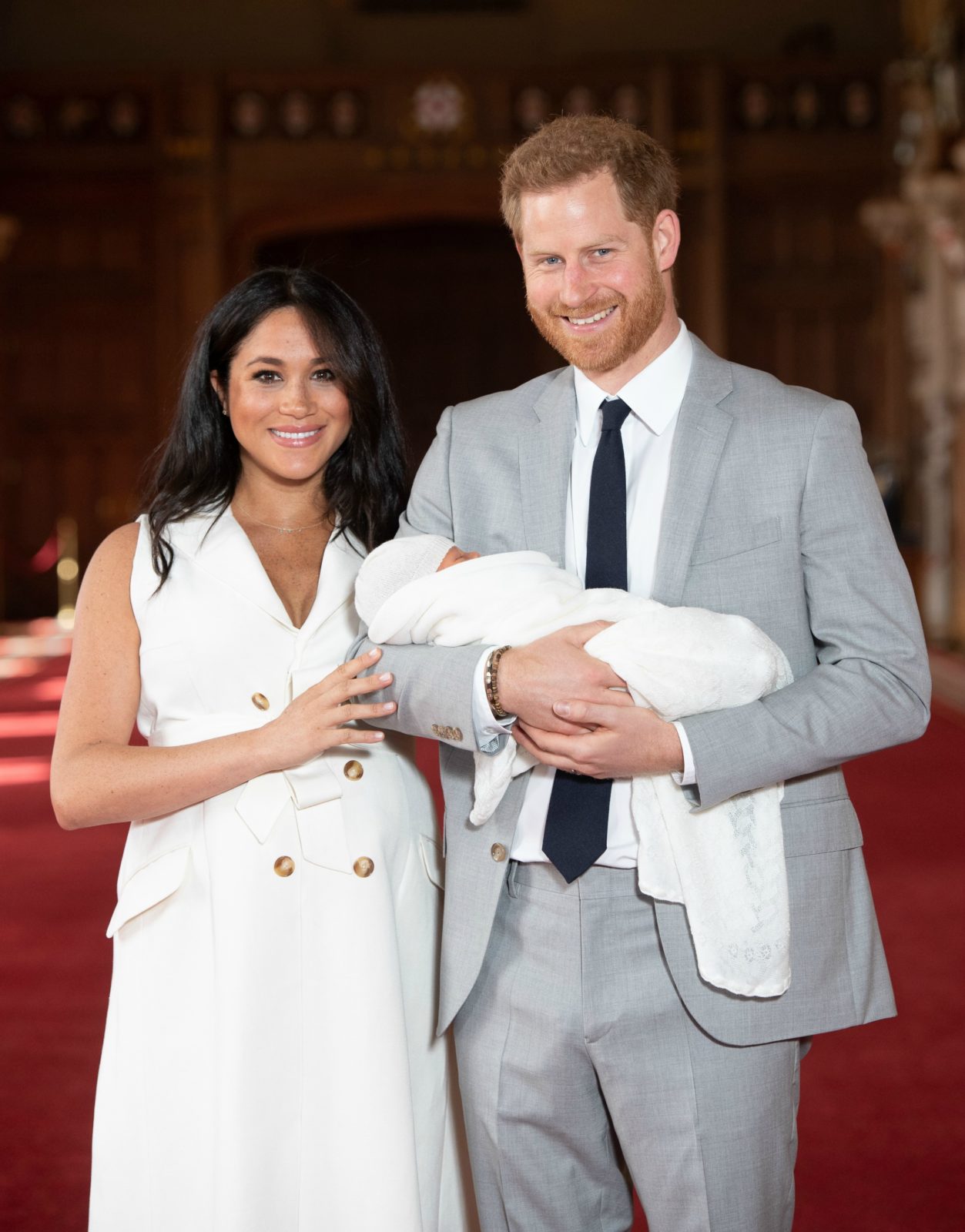 The couple first shared a glimpse of Archie in a short press conference with reporters at Windsor Castle. While Harry was seen carrying his baby boy in his arms, Meghan linked arms with her husband and was seen repeatedly looking down and smiling.
Harry dressed smartly in a grey suit and navy blue tie for the occasion, while his beautiful wife opted for a belted white double breasted midi dress, reportedly by Wales Bonner.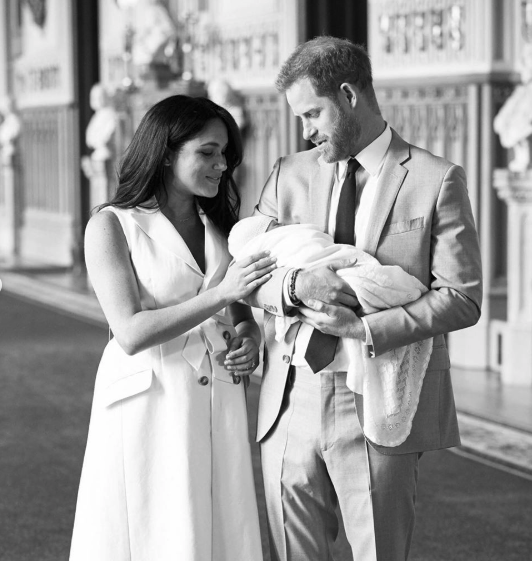 A photo, shared by the couple on Instagram, shows them both looking down as they cradle their son, edited into black and white to match the family snap.
Meanwhile, it was followed by another photo of them walking away with Meghan holding a loving arm round her husband's back – a mirror image of a photo taken following their official engagement photoshoot.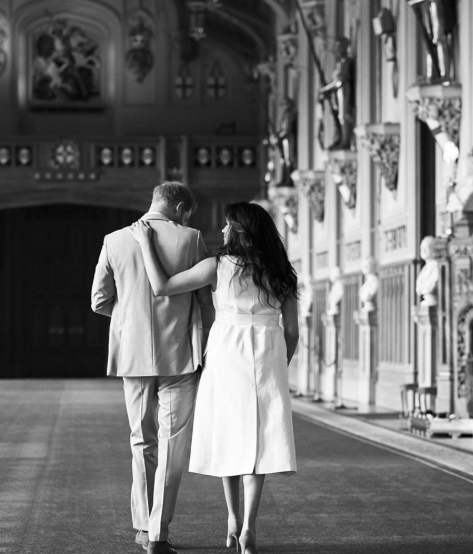 Flashing beaming smiles, the couple even shared some light-hearted jokes with reporters as Harry joked: "He's already got a little bit of facial hair as well, wonderful!"
Meghan also added: "He has the sweetest temperament, he's really calm," to which Harry joked: "I don't know who he gets that from!"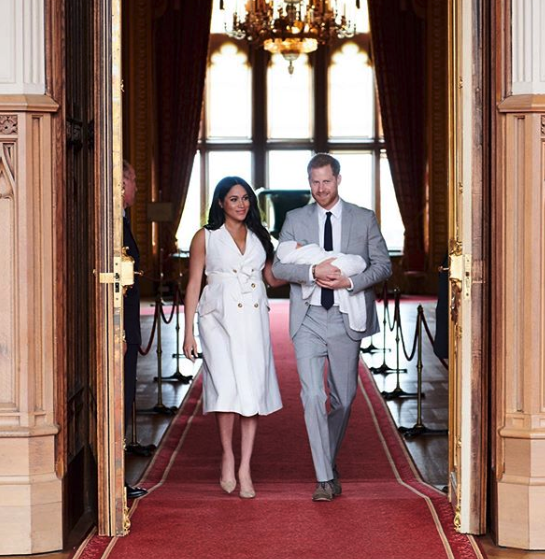 Elsewhere, photographers managed to capture a close-up image of sleeping Archie's little face, although his hair was completely hidden with a tiny white woolly hat at the time.
Fans were quick to congratulate Prince Harry and Meghan on social media after seeing the adorable pictures.
One comment on Instagram read: "The luckiest little baby to have the combination of your two beautiful souls. Love the name."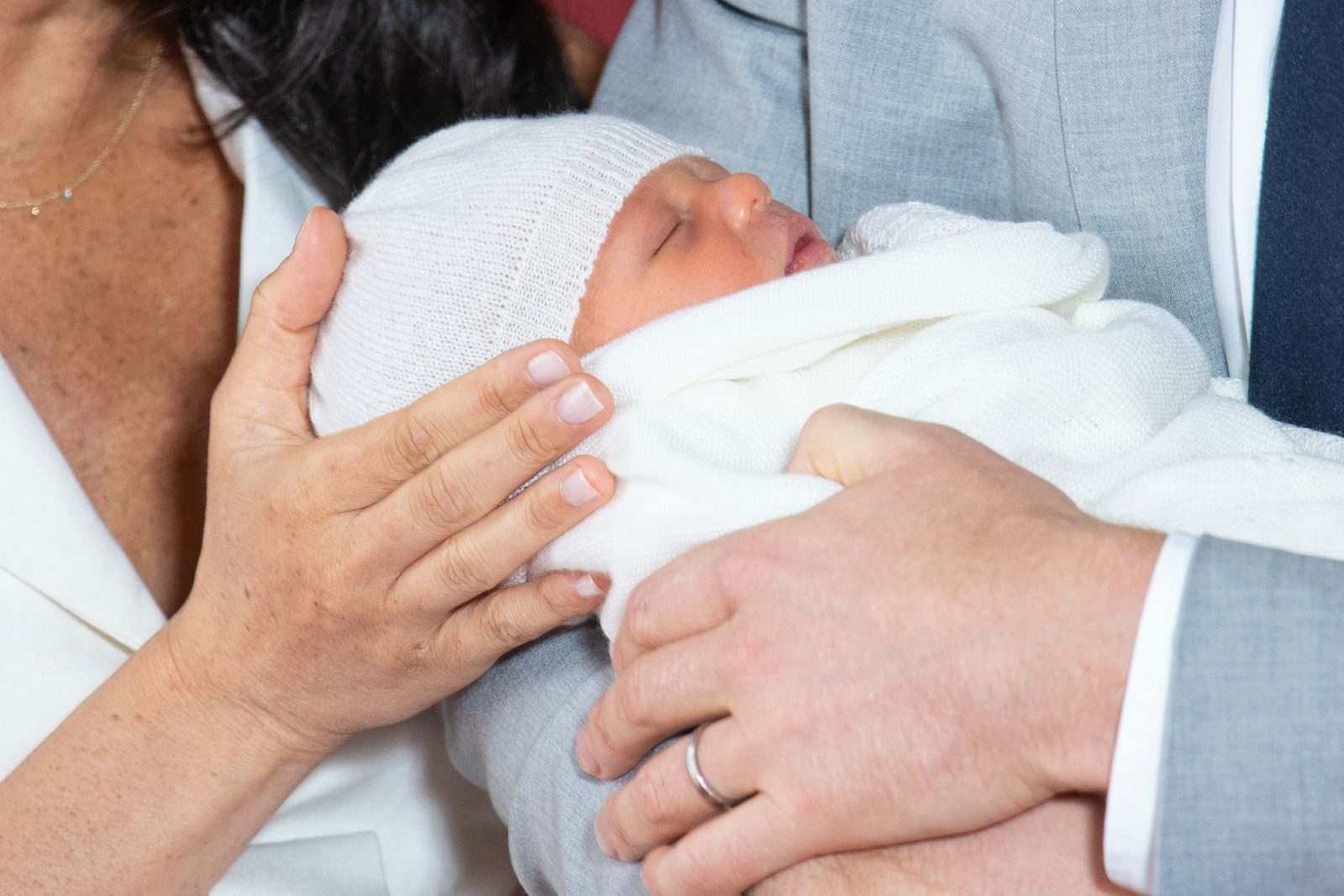 Another fan said: "Such a beautiful picture so happy for them."
A third added: "Wait and see, every little boy in Britain will be named Archie."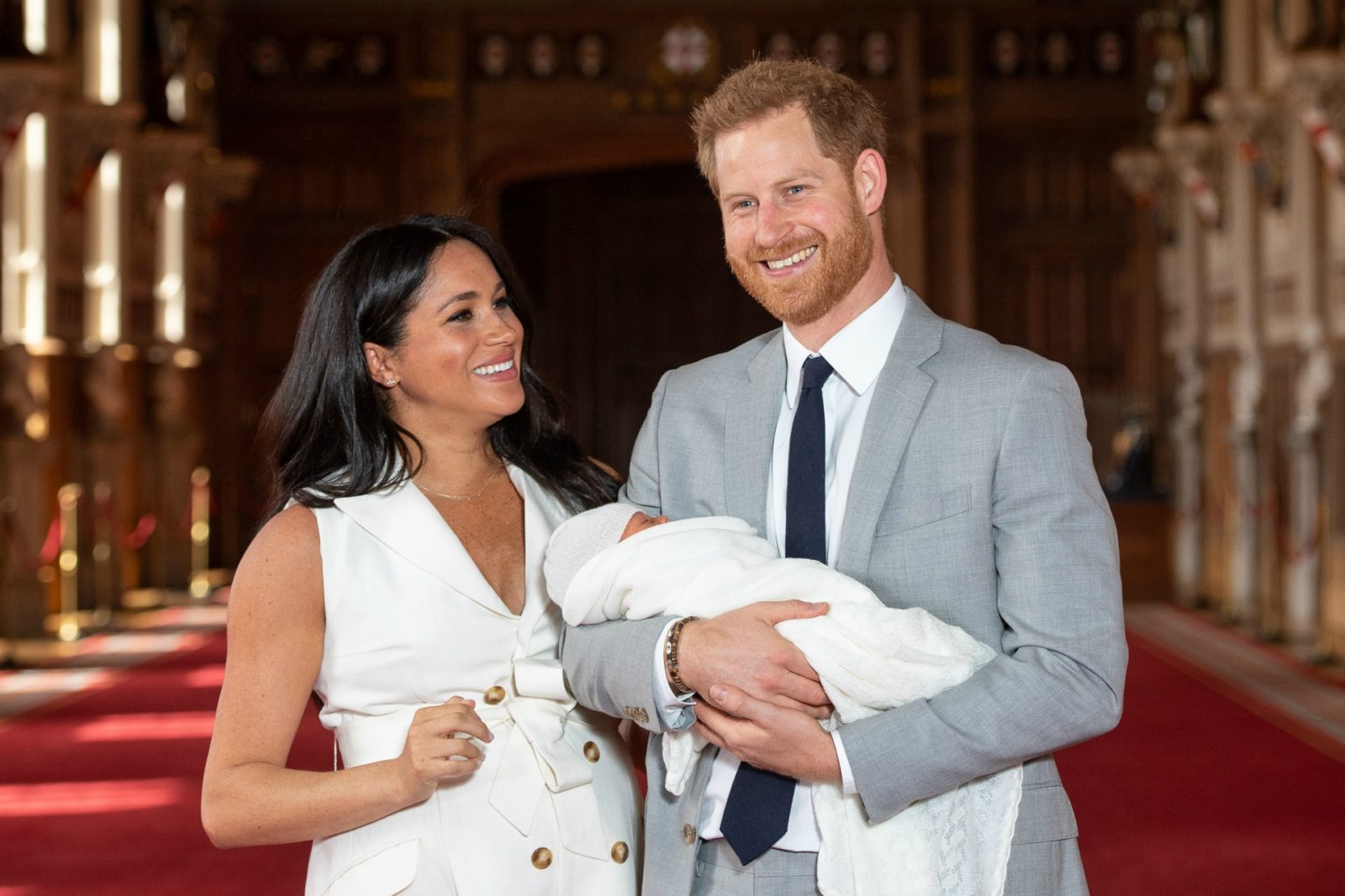 The couple initially made the announcement that they had welcomed a son on their official Instagram page, sharing an image with the words, "It's a boy" across it.
The palace then made the official announcement on Monday (UK time) with a notice of birth going on display on the forecourt of Buckingham Palace, revealing Meghan had delivered a healthy baby at 05.26am at the couple's home of Frogmore Cottage in Windsor, London.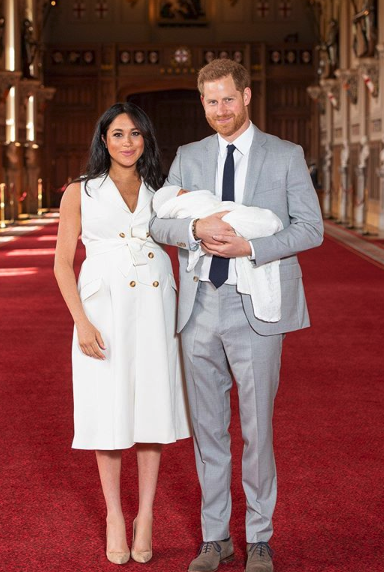 Speaking on camera at the time, a beaming Harry told news reporters: "I'm very excited to announce that Meghan and myself had a baby boy earlier this morning, a very healthy boy. Mother and baby are doing incredibly well. It's been the most amazing experience I could ever have possibly imagined.
Read more: Royal baby name revealed as Prince Harry and Meghan share first photos of son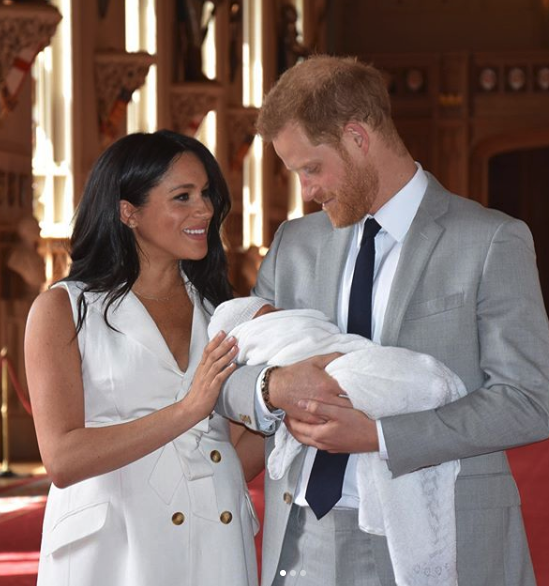 "How any woman does what they do is beyond comprehension, but we're both absolutely thrilled and so grateful to all the love and support from everybody out there. It's been amazing, so we just wanted to share this with everybody."
What do you think of the couple's choice of name? Do you have any family members called Archie?