Royal fans were quick to wish the pair a happy birthday, with one person commenting: "Congratulations to the twins!" Another said: "Aah some cute pictures. And congratulations!"
While another commented: "He looks like his grandfather."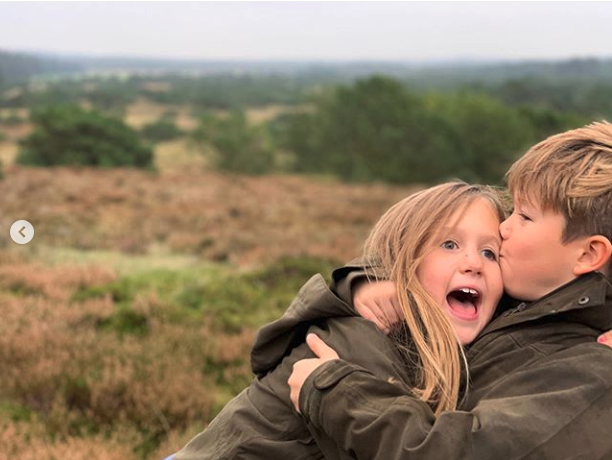 Earlier this week, the Danish royals shared a family photograph of Mary and Frederik with all four of their children. The snaps were taken in the Swiss town of Verbier, as it was revealed that the royal couple have enrolled their children into an international school there for a period of three months.
According to a statement released online, which the couple hope the stint will give Prince Christian, Princess Isabella and the twins a "common experience".
A post on the Det Danske Kongehus Instagram page said: "In the village of Verbier in the Swiss Alps, Your Royal Highnesses Prince Christian, Princess Isabella, Prince Vincent and Princess Josephine today began a 12-week school break at the Lemania-Verbier International School.
"With the school stay, the Crown Prince couple wants to give their children a common experience in an international environment."
Princess Mary also penned an emotional open letter this week to Prime Minister Scott Morrison and the people of her native Australia, in which she said that the resolve and attitude of those affected has made her feel proud to be Australian.
"In this time of great hardship caused by the ruthless bush fires, my husband and I would like to convey our warmest wishes to the Australian people as we enter a new year," Princess Mary wrote, in a letter published on the Danish royal family's website.
"Our heartfelt condolences to the families who have lost loved ones and our deepest sympathy to the many families who have lost their homes – their livelihoods.
"When the immediate crisis subsides and people can begin to return from where they have fled, our thoughts and concerns will remain with the affected local communities, as it will undoubtedly take great efforts and time for them to rebuild what has been lost."
The mother-of-four added: "The courage and unyielding efforts of the volunteer firefighters have our deepest respect and admiration.
"Following from afar, it makes me proud of my Australian heritage to witness the strong sense of community and the Australian spirit of 'never giving up' in the face of such devastation and adversity."