Read more: War widow, 99, receives sweet birthday letter from Prince Harry
Less than one week ago, Daphne received a special message from her favourite young royal on her 99th birthday, as the royal super fan was surprised with a personalised letter from the 34-year-old.
During an episode of the Today show on Friday morning, Daphne, who was seen sitting upright in her hospital bed, was pleased to hear Harry had reached out to her after claiming "he wouldn't even think of it [her birthday]".
The young royals sent their "warmest wishes" to their favourite Aussie, who Meghan had the privilege of meeting for the first time during her first intercontinental tour last year.
"Dear Daphne, my wife and I send our warmest wishes to you on the occasion of your 99th birthday on Friday," the letter from Harry began.
"We hope you have a wonderful celebration surrounded by family and friends and that you've managed to escape hospital. Congratulations on reaching this important and impressive milestone before your centenary year next year.
"Happy birthday, Daphne. Best wishes, Harry and Meghan, the Duke and Duchess of Sussex."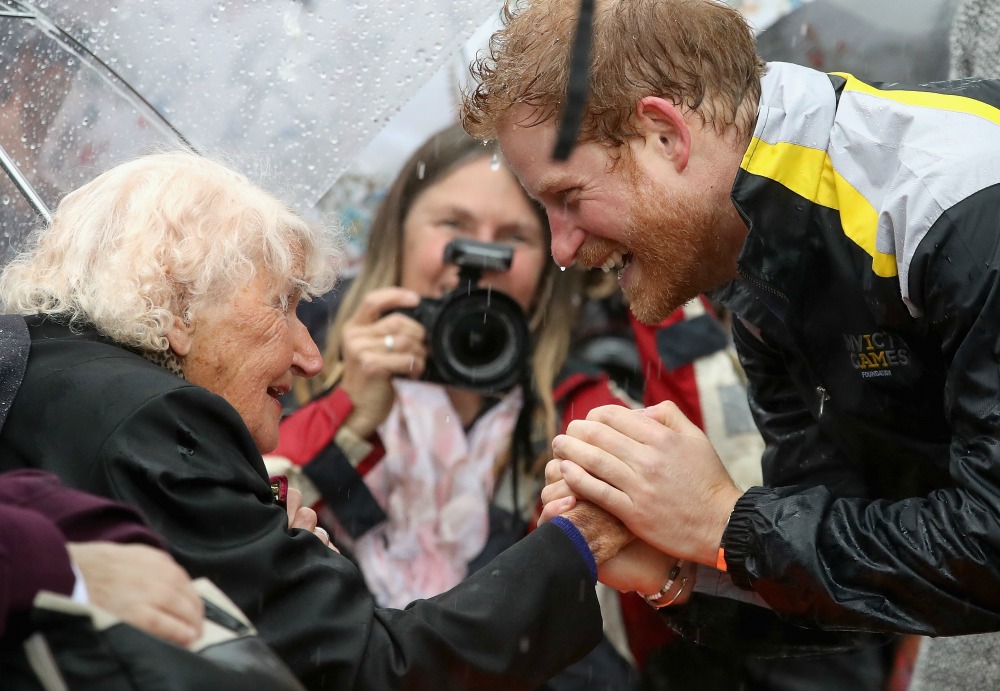 Daphne became a star in her own right over the past few years after she was pictured stealing several kisses from Prince Harry during his visits Down Under.
The pair met for the very first time in May 2015, when Prince Harry, dressed in military uniform, met the war widow during a walkabout in Sydney, whilst she was wearing her husband's Victoria Cross medal.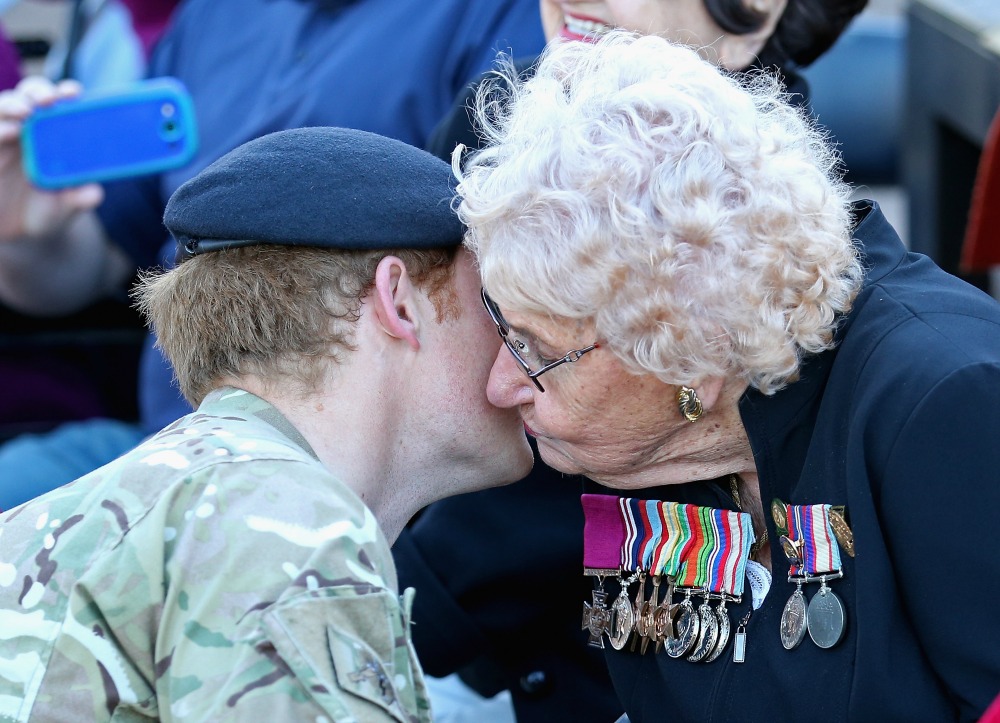 Their second meeting came in June last year when Daphne waited in the rain in Sydney to meet her favourite royal, who was visiting Australia to promote the Invictus Games.
And the pair met once again October last year, with Harry this time introducing his new wife to Daphne, when the duke and duchess carried out their first official overseas tour since tying the knot at Windsor Castle in May 2018.
Do you have a message of condolence for Daphne's family?