Harry went on to thank those at the event for welcoming Meghan with open arms, saying that he found in her "the love and happiness that he had hoped for all his life" and that, following their wedding in May 2018, they were "excited, hopeful, and here to serve". He added: "The UK is my home and a place that I love. That will never change."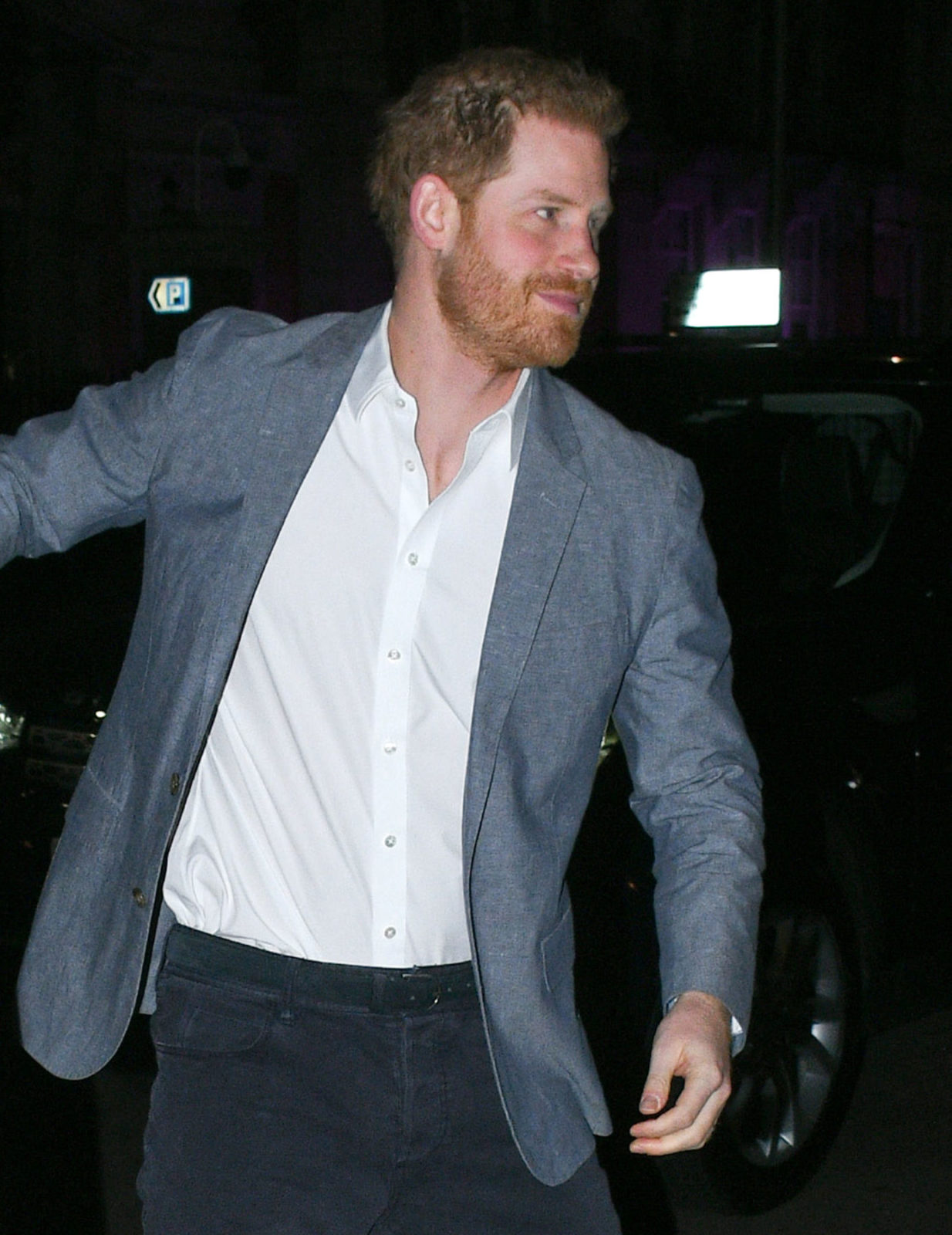 He added: "For those reasons, it brings me great sadness that it has come to this. The decision that I have made for my wife and I to step back, is not one I made lightly … I know I haven't always gotten it right, but as far as this goes, there really was no other option.
"What I want to make clear is we're not walking away, and we certainly aren't walking away from you. Our hope was to continue serving the Queen, the commonwealth, and my military associations, but without public funding. Unfortunately, that wasn't possible. I've accepted this, knowing that it doesn't change who I am or how committed I am. But I hope that helps you understand what it had to come to, that I would step my family back from all I have ever known, to take a step forward into what I hope can be a more peaceful life.
"I was born into this life, and it is a great honour to serve my country and the queen … I will always have the utmost respect for my grandmother, my commander in chief, and I am incredibly grateful to her and the rest of my family, for the support they have shown Meghan and I over the last few months. I will continue to be the same man who holds his country dear and dedicates his life to supporting the causes, charities and military communities that are so important to me. Together, you have given me an education about living. And this role has taught me more about what is right and just than I could have ever imagined. We are taking a leap of faith – thank you for giving me the courage to take this next step."
Harry's outing comes after Buckingham Palace released a statement confirming the details of the agreement between Her Majesty and the Sussexes, who intend to split their time between the United Kingdom and North America.
As part of the deal, the couple will drop their HRH titles as they are no longer working members of the royal family. In a move that echoes the decision to strip Princess Diana of her royal highness title, they will now be styled as Harry, Duke of Sussex, and Meghan, Duchess of Sussex.
They will also no longer receive public funds for royal duties and, following a backlash from the British public, the couple have also agreed to pay back the £2.4 million (AU$4.6 million) of public funds that was spent on refurbishing their UK home Frogmore Cottage, which they will keep as part of the deal.
A palace spokesperson added: "As agreed in this new arrangement, they understand that they are required to step back from Royal duties, including official military appointments. They will no longer receive public funds for Royal duties.
"With The Queen's blessing, the Sussexes will continue to maintain their private patronages and associations. While they can no longer formally represent The Queen, the Sussexes have made clear that everything they do will continue to uphold the values of Her Majesty."
The palace's statement was then followed by a rare personal statement from the Queen in which she thanked the couple for their work in recent years and described her pride at how quickly Meghan has "become one of the family".
"Following many months of conversations and more recent discussions, I am pleased that together we have found a constructive and supportive way forward for my grandson and his family," the Queen said. "Harry, Meghan and Archie will always be much loved members of my family."
She added: "I recognise the challenges they have experienced as a result of intense scrutiny over the last two years and support their wish for a more independent life. I want to thank them for all their dedicated work across this country, the Commonwealth and beyond, and am particularly proud of how Meghan has so quickly become one of the family.
"It is my whole family's hope that today's agreement allows them to start building a happy and peaceful new life."