Co-op Food went on to explain the treat will be dressed in a range of different outfits and that the name will need to be relevant all year round.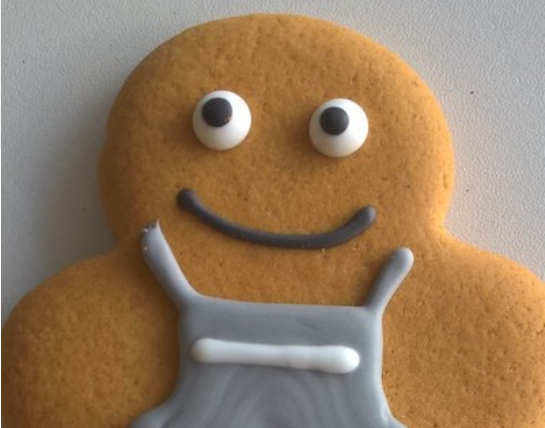 "The plan is to give our new gingerbread fellow some seasonal costume refreshes – a distinctively Christmassy look for December and something rather spooky around Halloween for example," the announcement continued.
"So they'll need a name that works for any time of the year and is gender neutral."
They added: "Join in to suggest a name. Our food team will create a shortlist of the ones they think will best fit the bill and we'll be back to ask you to vote for your favourite next month."
However, rather than receiving a flurry of suggestions, the company came under fire for its decision to create the gingerbread person, with many claiming it's a case of "PC gone mad".
"Still can't believe people have complained that it's called a gingerbread man," one person wrote on Twitter. "Next thing we know it's going to be called a strawberry blonde person. World's going mad."
Another referenced the story the gingerbread man is based upon and said: "Run run fast as you can you can't catch me I am the gingerbread person just doesn't rhyme anymore. Surely gingerbread man can be a man because he identifies as a man. Surely this is PC gone mad, not just equality madness."
A third simply added: "Anyone getting offended by gingerbread needs to get out more."
However not everyone was outraged, as one person wrote: "About time we had some common sense around gingerbread people. Well done Coop."
The announcement of the gingerbread person follows news earlier this week that a high-end supermarket in the UK was forced to apologise for selling "racist" chocolate in the lead up to Easter after labelling a duck-shaped dark chocolate treat "ugly".
Major retail outlet Waitrose found itself in hot water after concerned customers claimed the store's trio of Easter duckling chocolates – made of milk, white and dark chocolate – were offensive.
One outraged shopper even took to social media to slam the supermarket for its product which included three treats named "crispy", "fluffy" and "ugly".
"Overheard women saying 'this is not right'. I agree, doesn't look good at all. Thousands of other options… why #ugly??"
It's believed the name was in reference to the popular children's fairy tale The Ugly Duckling by author Hans Christian Andersen, which tells the story of a little bird who was labelled ugly by others due to his dark colouring before later maturing into a beautiful swan.
In a bid to ease the tension, Waitrose temporarily removed the chocolates from its shelves and redesigned the labels so as to not offend anyone else, The Mirror reports. However the product is currently still available for purchase on the store's website.
What do you think of the supermarket's decision to create a gingerbread person? Do you think it's a good idea or a case of PC gone mad?