After welcoming the pandas to their new enclosure, Mary, who is patron of the zoo, and the Queen were given a tour of the facility which was designed by architect Bjarke Ingels.
The Queen, 78, also donned her warmest clothes for the occasion, sporting a long cream coat and a pair of black gloves. She too chose to keep the outfit fairly simple, opting for comfy black shoes.
Royal fans were quick to comment on the connection between the two royals, taking to social media to compliment the pair on their close relationship.
"It's lovely to see the genuine, warm and loving relationship between the Queen and the Crown Princess," one person commented on Instagram.
"Lovely pictures of our beautiful Queen and our beautiful Crown Princess," another wrote.
While a third praised Mary for her commitment to the country's people adding: "Thanks to cute Crown Princess Mary for always remembering and giving time to greet people."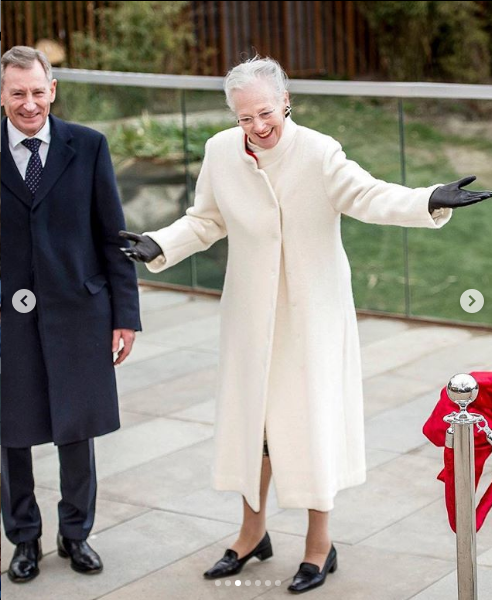 Princess Mary has had a busy schedule lately, stepping out for two engagements in one day last week and seamlessly transitioning from a pretty casual outfit to more elegant evening attire.
Prince Frederik's wife sported a gorgeous pink print skirt paired with a white turtle-neck sweater during the day for a visit to a local school in Denmark's capital of Copenhagen, where she met with children and addressed the problem of bullying and how to create a better community.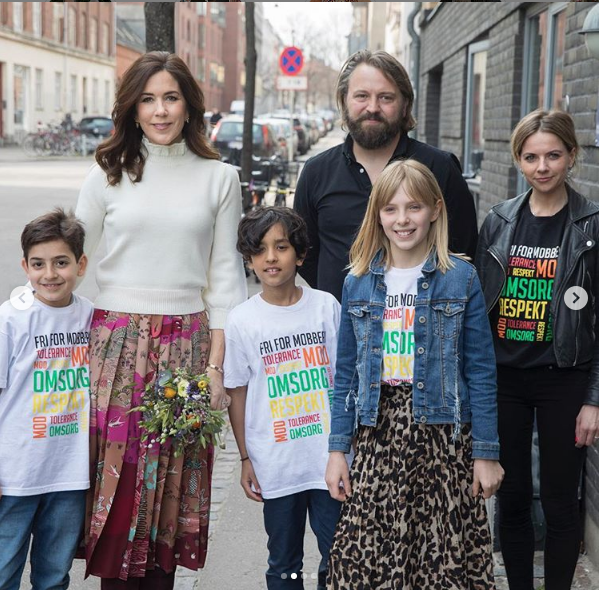 Later that day, Mary changed into a more formal outfit for the annual Danish Rainbow Awards show, also in Copenhagen, opting for a metallic pink blouse for the evening event, which she matched with a pair of similarly coloured wide-leg trousers.
The beautiful royal added a few more curls to her look, while she sported some lovely silver earrings and a thin silver bracelet.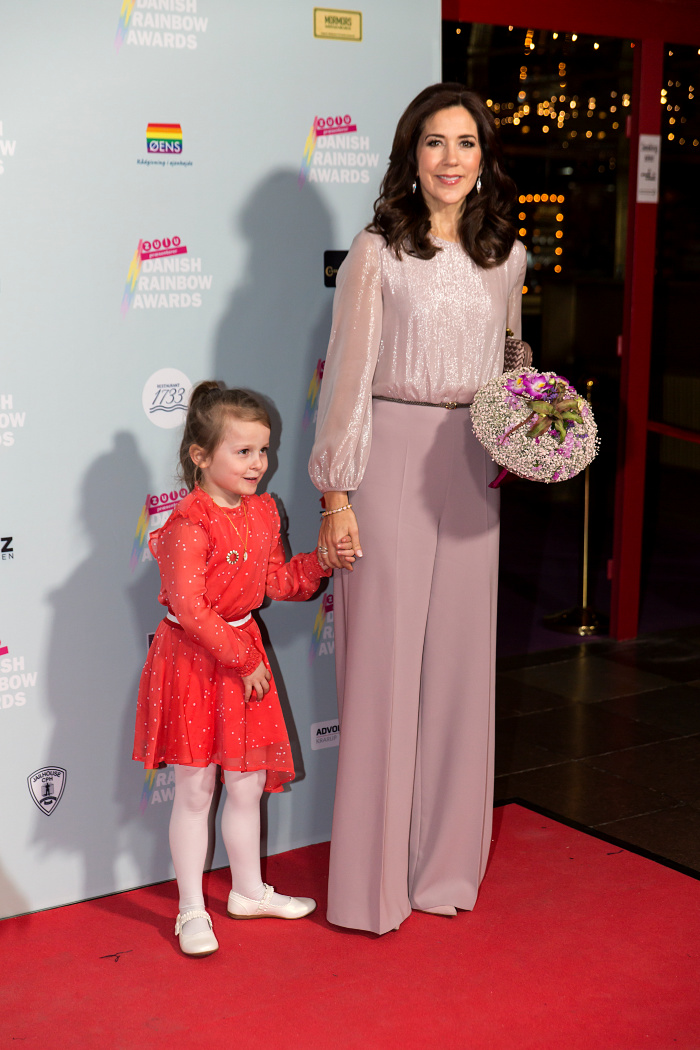 The awards night, held at The Circus Building, is an annual, non-profit event held by volunteers in celebration of individuals and companies that in the past year have made a positive and significant difference in the LGBT community.
While at the event, Mary had the honour of presenting an award to a lucky recipient.
Are you a fan of Princess Mary? What do you think of her outfit choice?