Taking to social media the royal family shared a selection of snaps from the outing showing Anne engaging with staff and taking in the surroundings.
"This week, The Princess Royal dedicated dedicated The Forest of Marston Vale to @queenscanopy – a network of forest conservation initiatives which spans the Commonwealth," the royal family explained in a post on Instagram.
Throughout the week so far Anne also made a visit to the London Luton Airport where she viewed a beautiful creation in honour of the female employees at the facility.
The princess sported a green striped shirt for the occasion which she paired with a cream cardigan and simple black skirt. In snaps shared online Anne could be seen giving a police dog a pat, while in another she chatted to staff from the airport.
"Her Royal Highness also opened the terminal extension at @ldnlutonairport," the royal family wrote on Instagram. "The airport's resigned arrivals area, which displayed a #WomenInAviation mural: a set of wings with a feather for every female member of staff at the airport. The mural was presented by local Girl Guides, Brownies and Rainbows."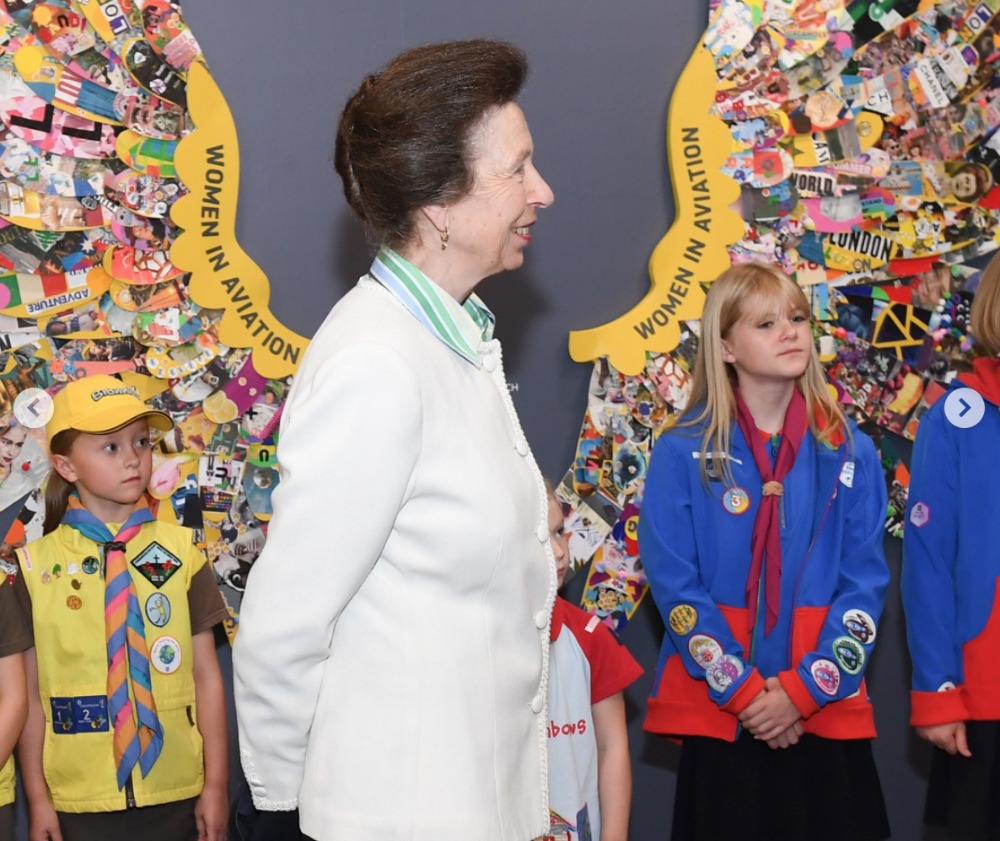 Fans have since praised the royal for her hard work, with many claiming she is one of the most devoted members of the royal family, always out connecting with the community.
"Princess Royal is great," one person commented on Instagram. "Just gets on with everything without fuss."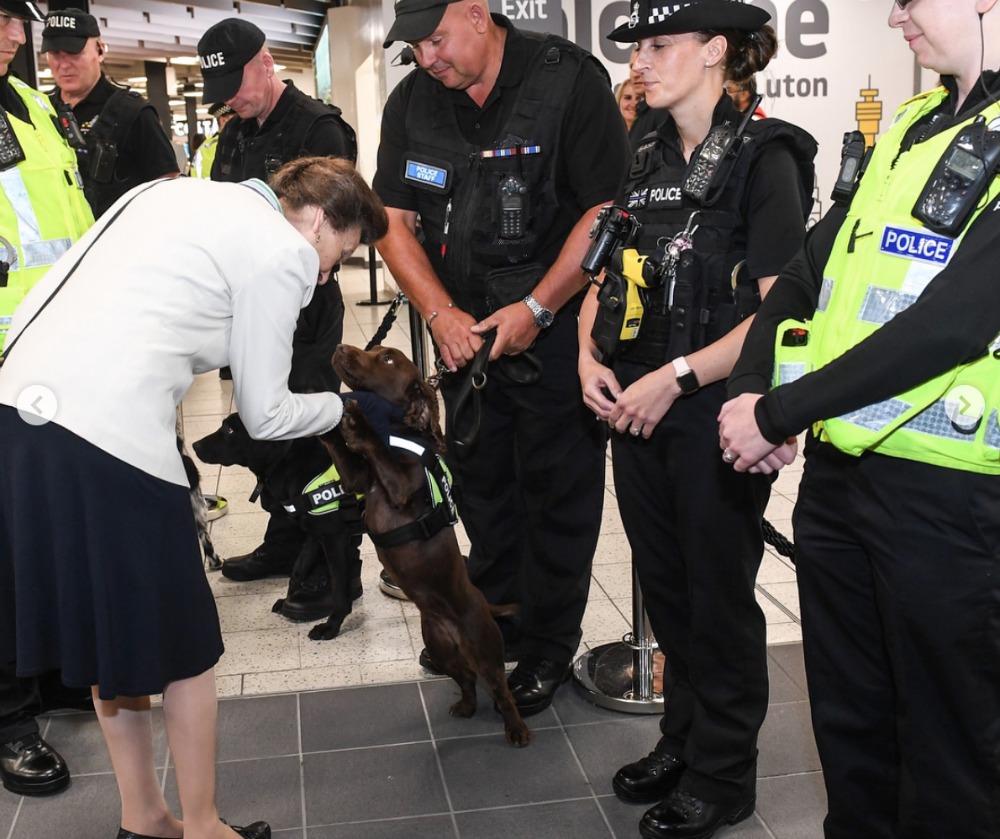 Another added: "One of the most hardest working and down to earth members of the royal family. Truly brilliant!"
While a third added: "The quiet royal just doing her royal duties."
Are you a fan of Princess Anne? Do you like seeing her out and about mingling with the public?