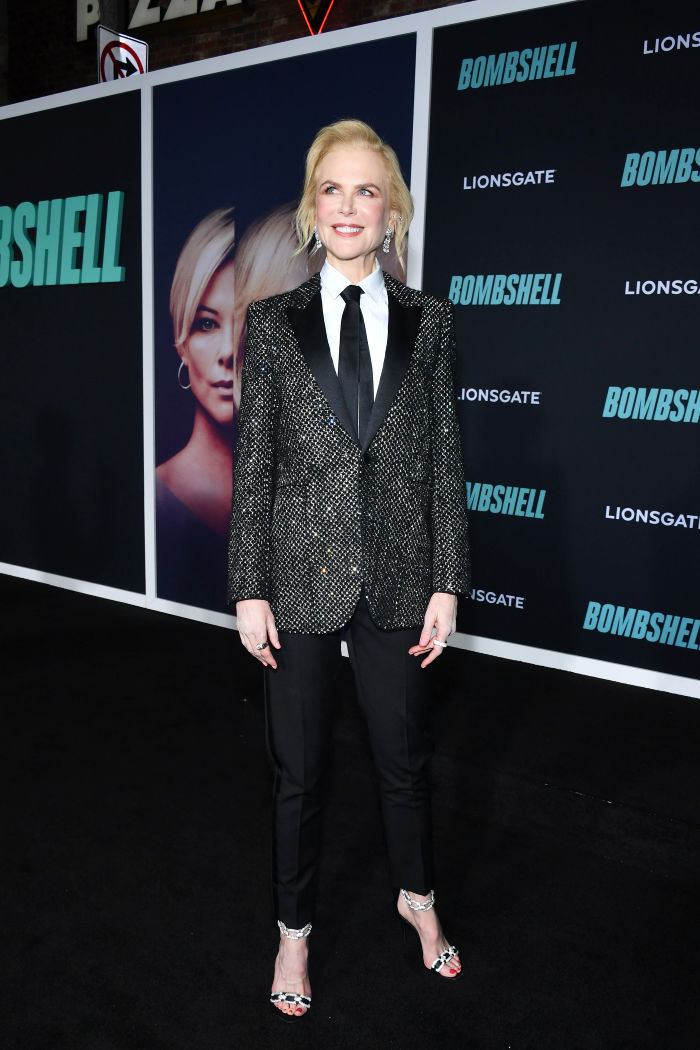 Nicole wasn't the only blonde bombshell at the event though as she was joined on the red carpet by Margot and Charlize, who rocked completely different looks to Kidman. Oscar-nominated actress Margot looked ethereal in a floaty lilac gown for the event, which featured a striking ruffled belt and an unusual peplum skirt.
Wearing her blonde hair down in beachy waves, the Australian superstar was all smiles as she posed with her female colleagues, with whom she appears to have formed a close bond.
While Charlize, 44, donned a black mini dress for the occasion which featured a dramatic tasselled hem line and a daring neckline which plunged down to her navel. The South African actress wore her cropped blonde hair swept back from her face and completed the look with a pair of statement drop earrings.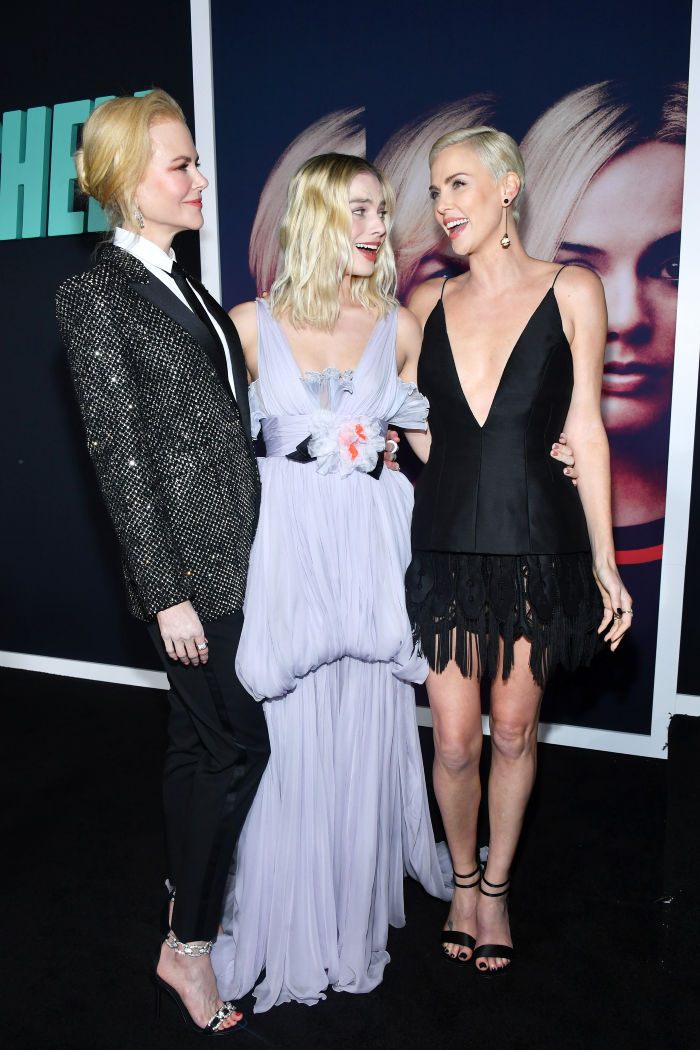 The movie, which is set for release in Australia on New Year's Day 2020, focuses on the real scandal that erupted at Fox News in America in 2016 after more than 20 female employees came forward with claims of sexual harassment against former chairman and CEO Roger Ailes, who passed away in 2017.
According to the film synopsis: "Bombshell is a revealing look inside the most powerful and controversial media empire of all time: Fox News, and the explosive story of the women who brought down the infamous man who created it."
Kidman stars as former Fox anchor Gretchen Carlson in the movie, who is one of the women who came forward and spoke out, while veteran actor John Lithgow takes on the role of the late network boss.