The first lady has made it clear that she's aware of her power in the fashion world too and made a seemingly pointed statement in June, 2018, about the ongoing border wall crisis on her way to visit a detention facility in Texas, near the US/Mexico border.
Melania stepped out in a green army-style jacket with the words "I don't really care, do?" emblazoned on the back. While a White House official denied there was any hidden meaning to the message on the jacket, it was seen as an eyebrow-raising choice given the intense media attention around the treatment of those who had illegally crossed the border into the US at the time.
The cost of the first lady's wardrobe has also been of interest throughout her tenure. She regularly steps out in outfits that cost thousands of dollars and has landed a place as a style icon for conservative women.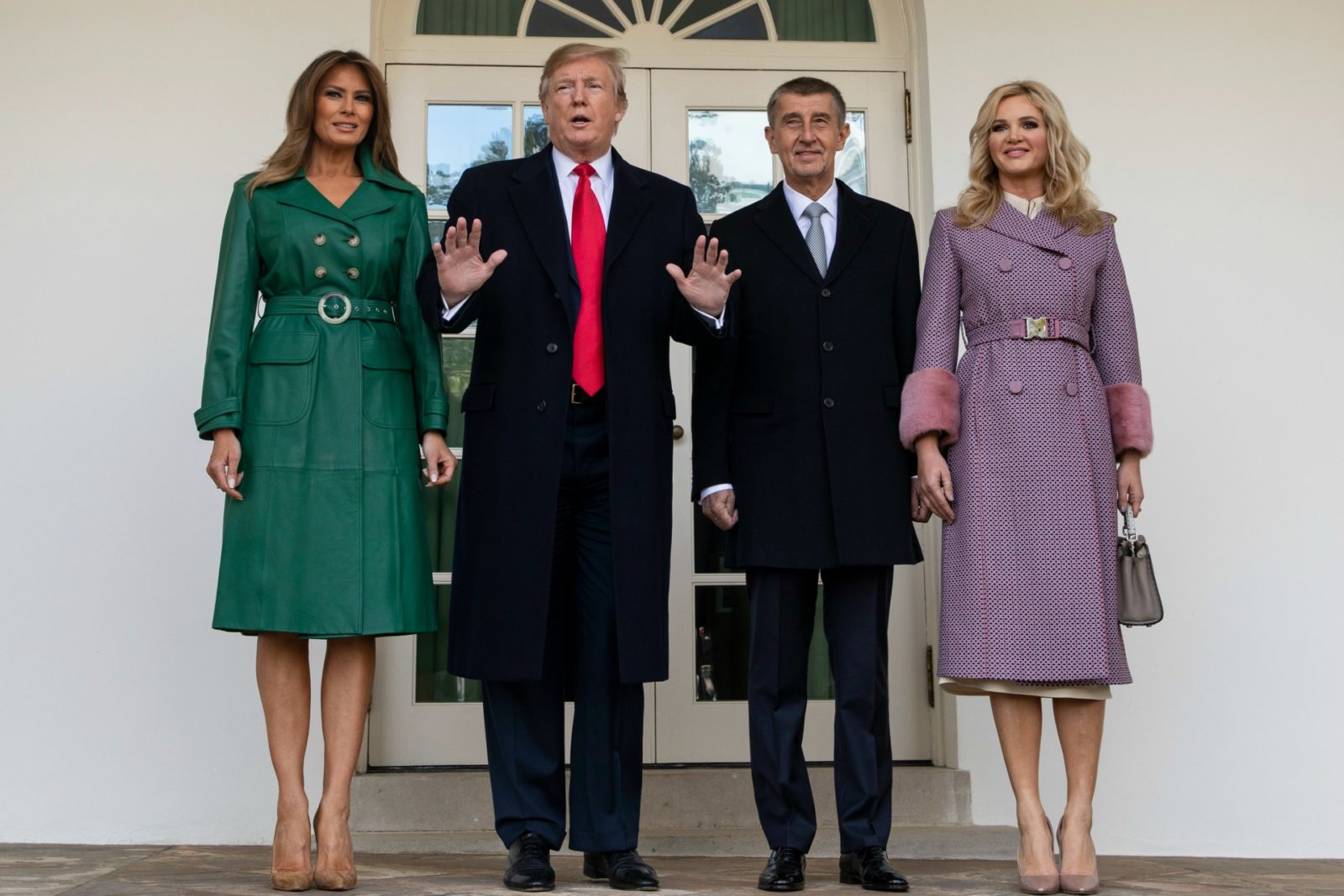 Earlier this month, the made headlines in a bold green leather coat by Alexa Chung, which retails for US$1,100 (AU$1,500). Melania wore the coat for a meeting at the White House with her husband and the Czech Republic prime minister and his wife.
Meanwhile, the Czech first lady wore a stylish purple coat, featuring matching pink fur cuffs, with blush-toned heels. Once inside, she removed her coat to reveal a chic white dress.
Are you a fan of Melania Trump? Do you like her style?