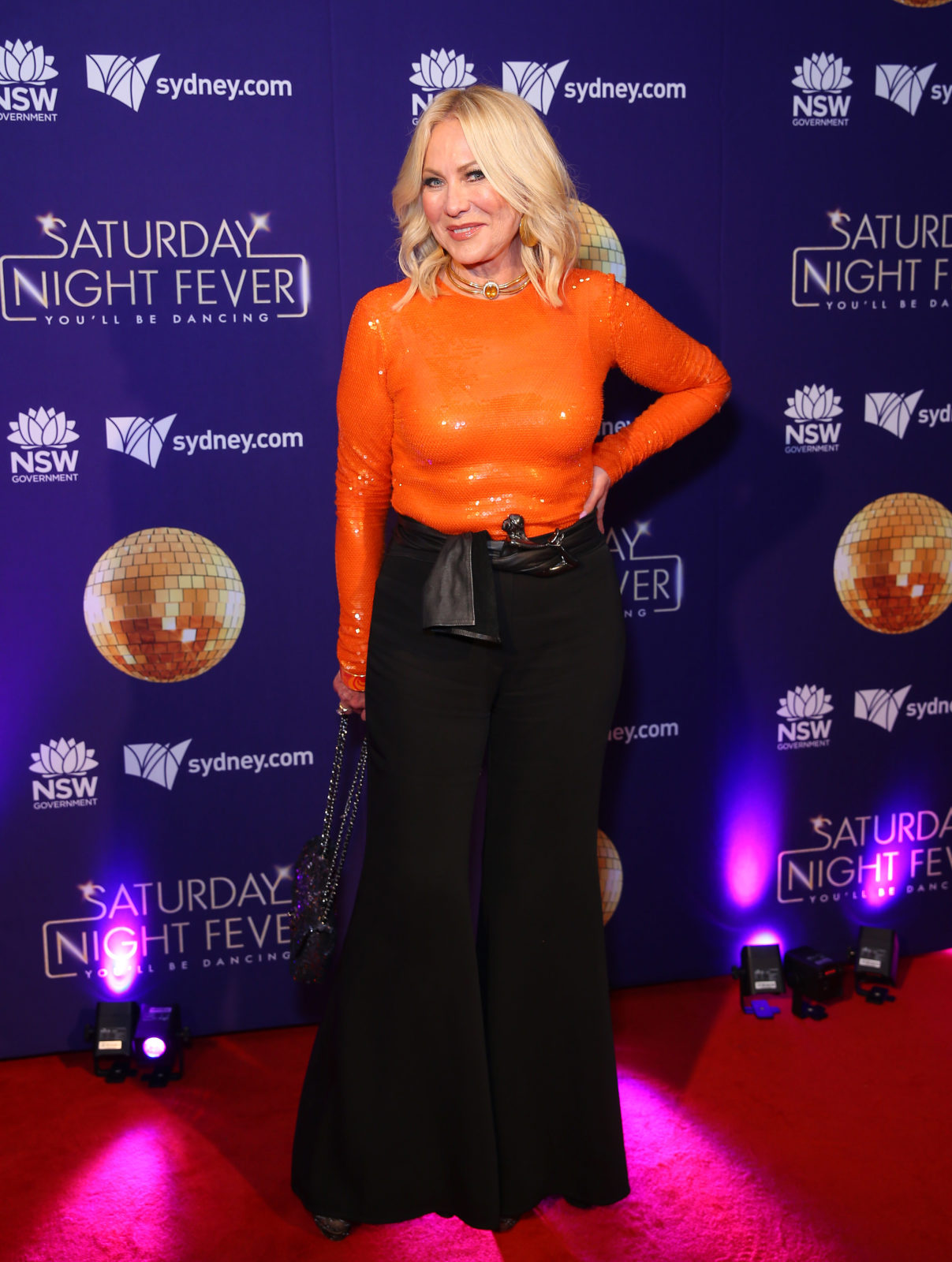 It was the perfect fit for the launch of the musical which is based on the 1977 movie of the same name, which stars John Travolta. Just like the film, the production is filled with disco classics including the Bee Gee's hits Stayin' Alive, How Deep is Your Love, Night Fever, Tragedy and More than a Woman. 
Kerri-Anne wasn't the only famous face spotted at the event, with Today show host Richard Wilkins snapped posing on the red carpet with his girlfriend Virginia Burmeister.
The TV presenter didn't go as bold as Kerri-Anne, keeping things simple with a black collared shirt, jacket, pants and shoes. However, his partner went all out in a matching metallic singlet and tight-fitted pants.
Virginia matched the outfit with a pair of black pumps, silver hoop earrings, necklace and bracelet.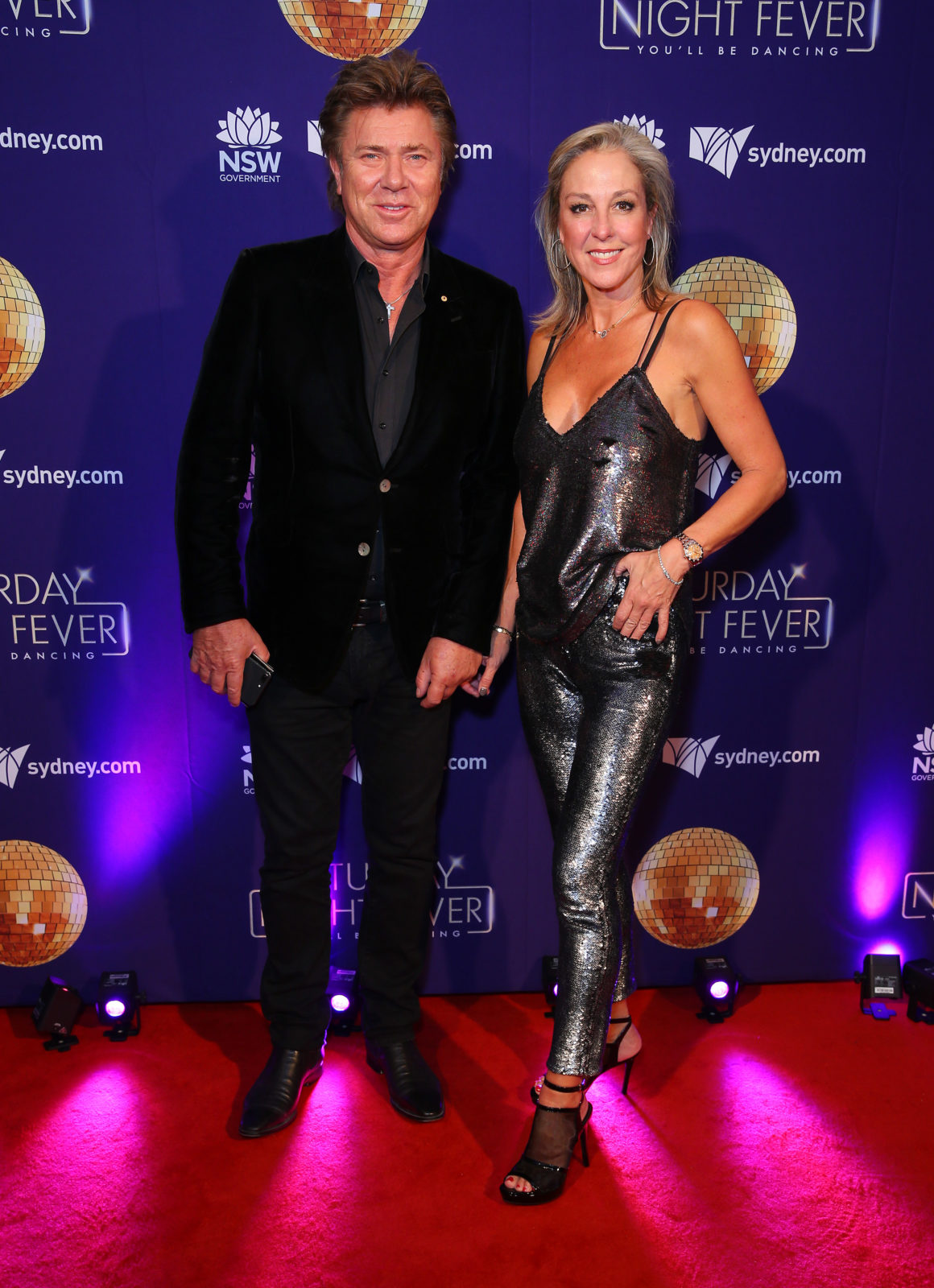 While Kerri-Anne happily joined the crowd for the evening event, it was much more of a struggle for the TV personality recently when she returned to her hosting duties on Studio 10.
The devoted wife — who became her husband's carer in his final years — struggled to contain her emotions as she shared a moving moment with co-star Angela Bishop, who lost her own husband to cancer in 2017.
Speaking directly to Angela, Kerri-Anne struggled to speak through her tears as she said: "The hole it leaves in your life… it's so painful. For you to have to go through it, and have a beautiful daughter."
An emotional Angela replied: "It's the worst thing you can ever, ever go through," before saying her daughter has given her strength through her own pain.
Kerri-Anne said she had enjoyed a break from the show to collect herself, but admitted she was happy to be back alongside her friends and colleagues on the show — describing them as a "good bunch of people" and praised their "genuineness".
Asked how she had been following John's death, she said: "It was a shock, because I thought I would really have John for many, many, many years to come. And a lot of things happened very quickly so it was a terrible shock.
Read more: Kerri-Anne breaks down in tears as she returns to Studio 10 after John's death
"But because after the accident there was always a next — get breathing, get eating, the next stage which wheelchair do you get, rehab… there was always a next. Even in the last few weeks there was a next, okay what treatment, and all of a sudden there's no next.
"I liken it to sort of being sucked into that Universe black hole where everything is so dense, you're in this black hole that's so dense, not even light can get out."
Are you a fan of Kerri-Anne Kennerley? What do you think of her outfit choice?