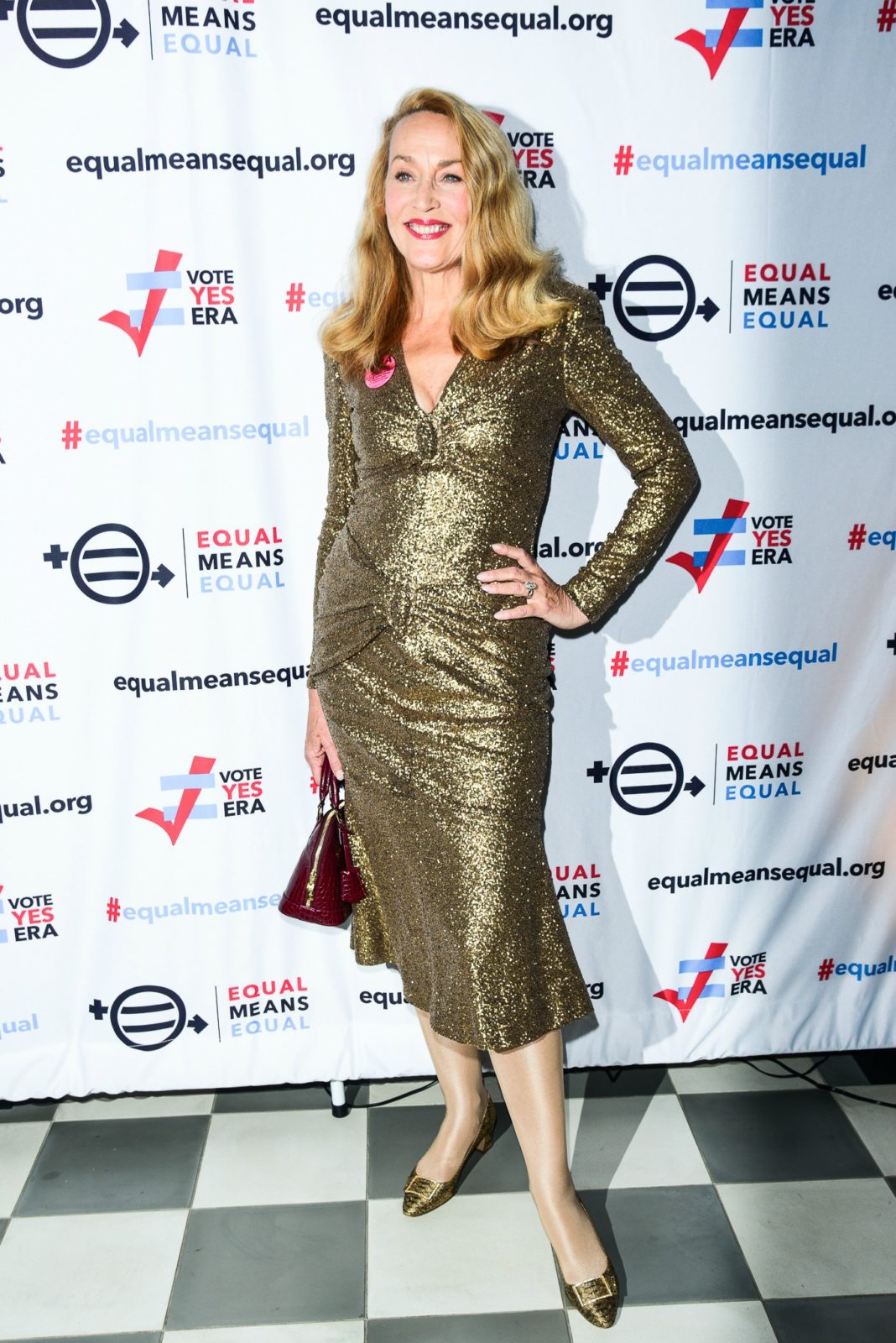 Georgia, who models for Chanel, opted for a pretty strapless powder blue dress that fell almost to her ankles and brightened it up with a vibrant pink bag which matched her dyed pink hair perfectly. Wearing black and silver heels, she towered next to her tall mum and sister.
Meanwhile, Elizabeth stood out in a black and red striped high-neck dress with a red jacket and strappy black heels.
The event was held to promote equal legal rights for American citizens, regardless of gender, and was organised by Elizabeth herself.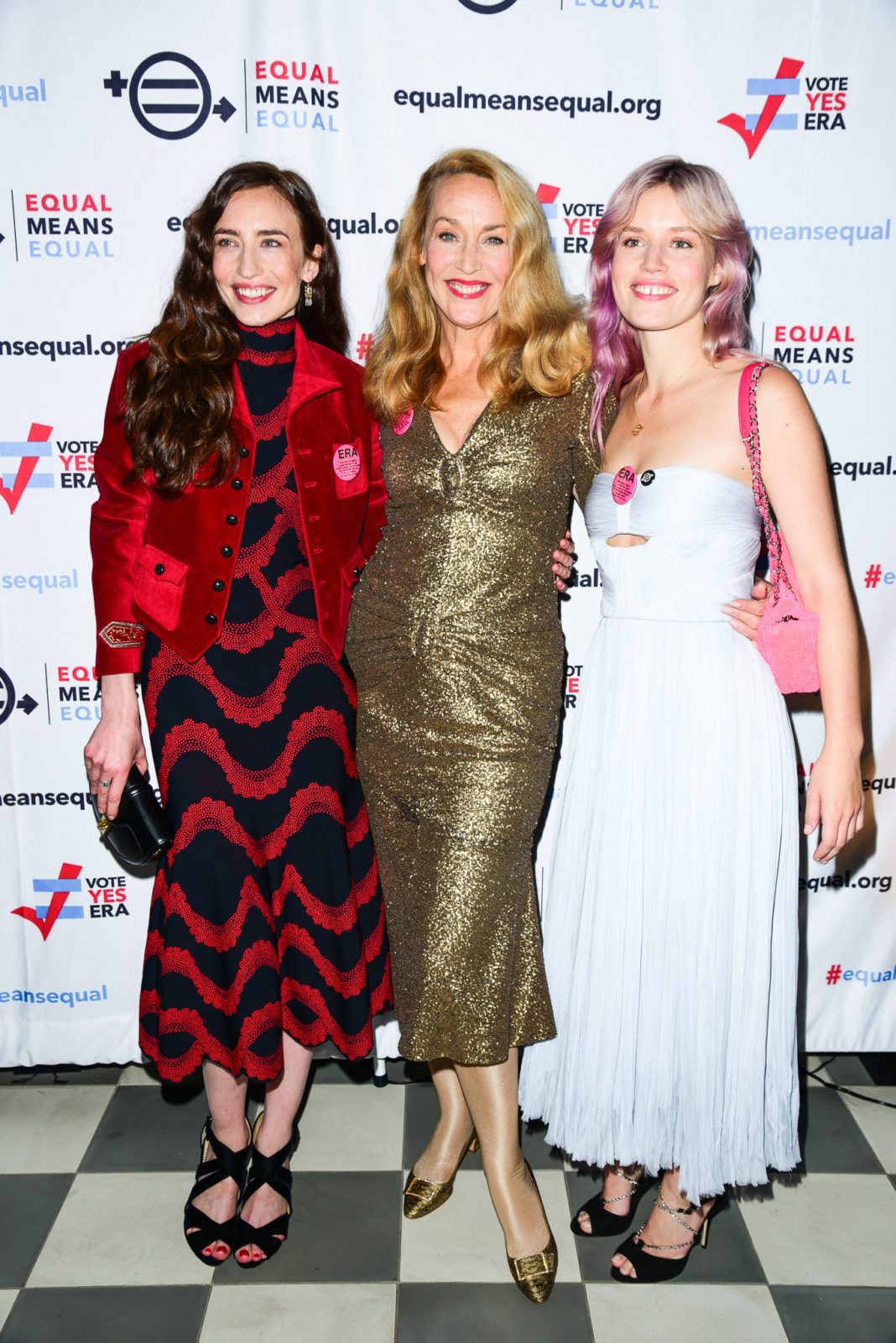 Georgia-May congratulated her sister on the event on Instagram, sharing photos of the trio together and writing: "So proud of my sister @lizzyjagger for putting on the incredible @equalmeansequal event last night. Most Americans believe we already have equal rights.
"Did you know women working full time, based on median annual full-time earnings, earn 78 cents to every dollar a man earns. We have one more state to win before we can have equal rights for all under the law in the United States. Support the Equal Rights amendment #equalmeansequal."
However, one of the most shocking claims to emerge from the investigation was that the 86-year-old almost died following an accident on his son Lachlan's super yacht in January 2018.
Read more: Jerry Hall feared for Rupert Murdoch's life after terrifying yacht accident
At the time, Murdoch is said to have played down the incident to his staff as a "sailing accident", despite the fact he was hospitalised having suffered broken vertebrae, which required immediate surgery, and a spinal haematoma, which is said to have increased the chances of paralysis or even death.
According to The NY Times, the head of News Corp injured himself when he fell during a night time trip to the bathroom, whilst staying on the yacht with his fourth wife Hall, leaving him unable to move and having to be airlifted to hospital in Los Angeles.
Hall was allegedly 'in a panic' and decided to call her husband's adult children and advise them to come to LA immediately, apparently telling them to be prepared to make peace with their father.
However the surgery went well, and a source told The NY Times that Murdoch later joked he had not realised the seriousness of his condition until he saw all four of his oldest children gathered around him as he lay in his hospital bed.
Do you like their outfits? Are you a fan of Jerry Hall?