The Bird on a Wire actress shared a series of stunning photos from the event. In one sweet snap, Goldie can be seen embracing the 'Could It Be Magic' singer, while she poses in another with her adorable granddaughter.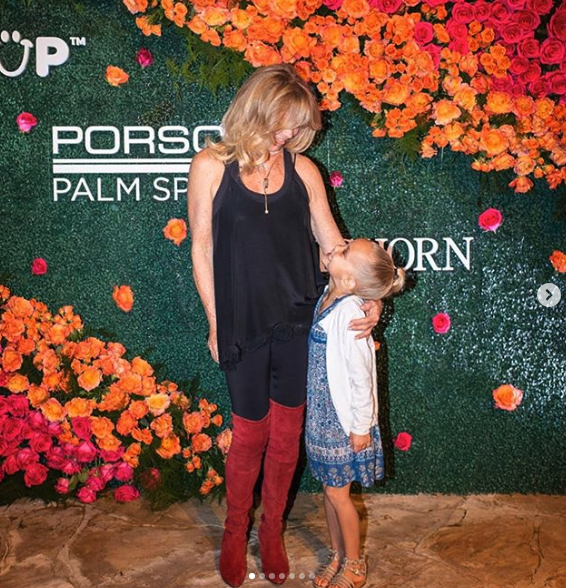 "Couldn't have picked a better date than my granddaughter Rio for my event in Palm Desert benefiting @mindup where we honored [sic] the wonderful @barrymanilowofficial," she wrote. "Thank you from the bottom of my heart to everyone who came and made this event a success. We are so grateful for your support!"
Goldie's other two grandchildren (and Rio's older brothers), Wilder, 12, and Bodhi, 9, were also pictured at the event alongside their parents, Oliver Hudson and Erin Bartlett.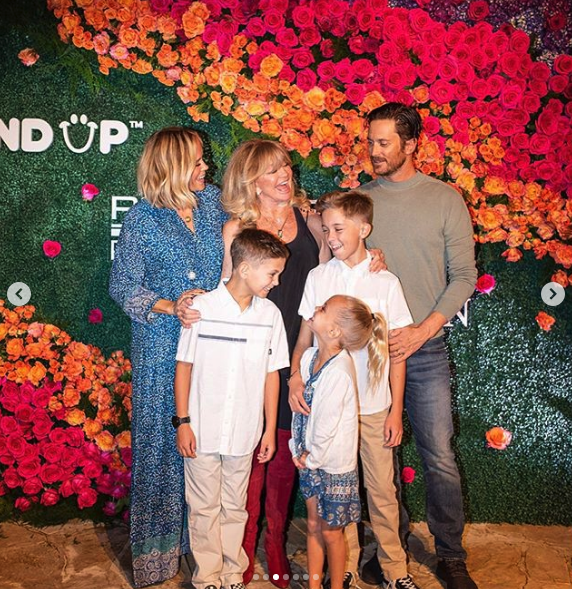 Many fans were quick to comment on the gorgeous snaps, with one writing: "Mind up is a wonderful program. And you are one hot granny!"
While another added, "Rio is such the perfect mini-me of her grandmother," and a third wrote: "I love your outfit Goldie. So adorable."
Goldie and husband Kurt Russell have another two grandsons and a granddaughter thanks to her equally famous daughter Kate Hudson, whom she shares with her first husband Bill Hudson.
The Academy Award winner celebrated her granddaughter Rani's first birthday last month with a beautiful Instagram post.
"Happy 1st birthday to my granddaughter Rani Rose Fujikawa," she wrote. "Our new little princess flower who makes us jump for joy."
Speaking about being a grandma previously, Goldie told Australian Women's Weekly: "A good family is the answer to happiness… I look at our kids and grandkids and there's nothing in the world that could make me as proud as I am of all of them."