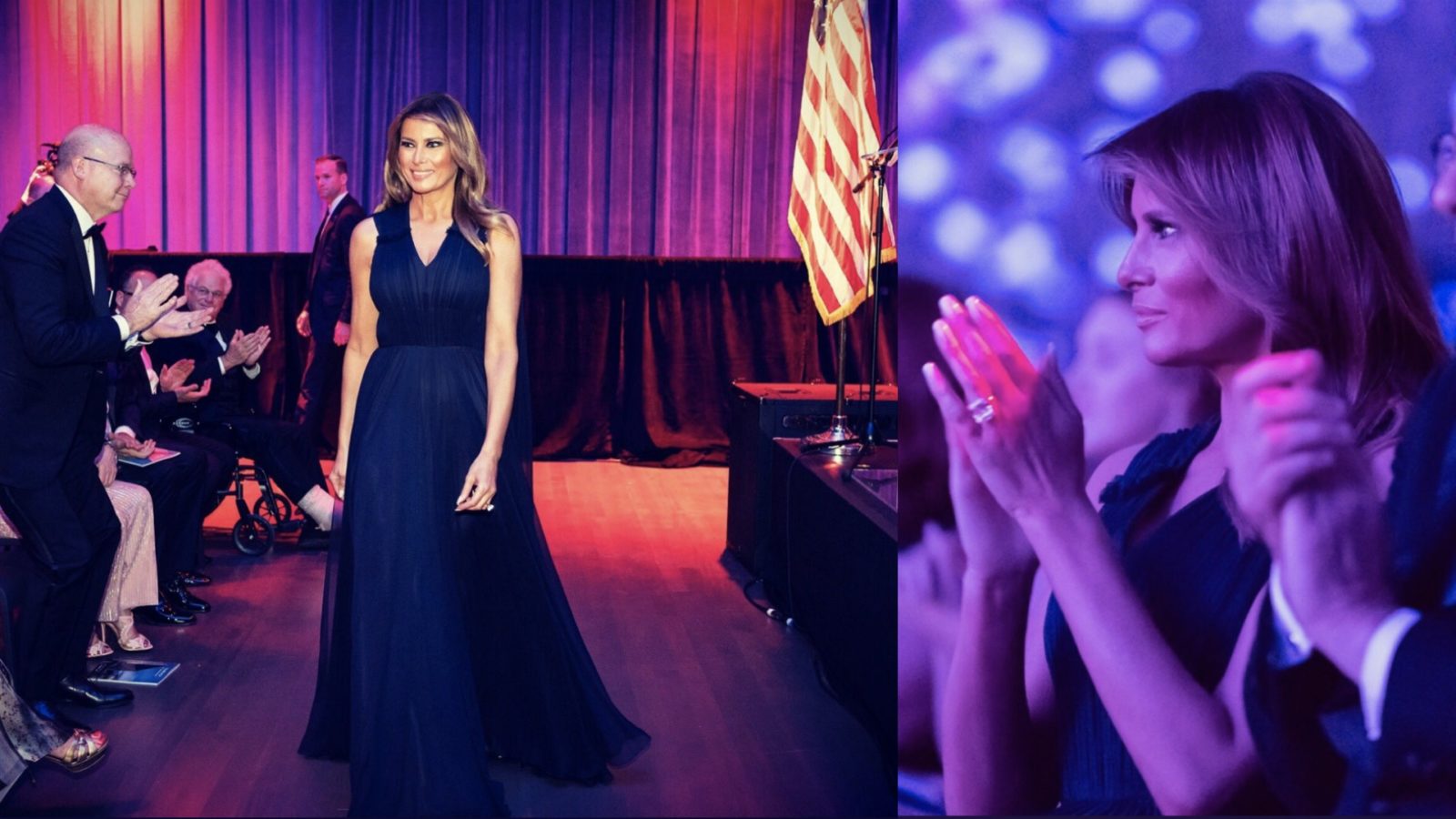 The 49-year-old, who has been married to President Donald Trump since 2005, shared several snaps from the evening on Twitter. Alongside the photographs, she wrote: "Honored to join the Kennedy Center last night in celebration of the grand opening of the REACH. This is an amazing investment in the arts and our next generation."
As Honorary Chair to the Kennedy Center, she said in a statement, released via The White House: "This is a momentous occasion for the arts. The Kennedy Center has always been a powerful tool to bring people together.
"This new addition will be so valuable to Washington D.C. and is so important to our community and to our nation as a whole.
"I want to thank the Kennedy Center leadership and the generous supporters for inviting me to join them this evening and for the incredible work they are doing for our future generations."
Many supporters of Melania commented on the "amazing" work the First Lady carries out in her role as the President's wife. One wrote: "Lady Melania, America loves you. Pay no attention to stupidity of liberals."
Another said: "We have an astonishingly beautiful, intelligent and caring First Lady. Very proud." While a third commented: "Very classy I am soooo grateful for our wonderful and very beautiful FLOTUS you rock."
According to the Kennedy Center's website, the REACH is the first major expansion to the building since it was constructed. The building is the United States' National Cultural Center and was named in 1964 as a living memorial to the late President John F. Kennedy.
Speaking about the recent launch, the site reads: "The REACH breaks down boundaries between audience and art. The REACH provides visitors with the opportunity to fully interact and engage with the Center, transforming the campus from a traditional performing arts center into a living theater where the artist can be set free." [sic]