Brinkley paired the dress with stunning light brown heels, while she added a pop of colour to the look with a pink lipstick and a swipe of blush.
The model will star as the famous Roxie Hart years after she first appeared on stage in the same role in 2010. The play follows the story of Roxie, a housewife and nightclub dancer, who murders her on the side lover.
The stunning businesswoman is set to play the leading character for weeks with her first performance on Thursday.
Speaking about the musical during her appearance on the TV show on Tuesday, Brinkley said she just loves being a part of it again.
"I love it!" she exclaimed. "Chicago is the longest running show on broadway, for the reason that it is just the perfect play."
Brinkley has also taken to social media of late to share images from performances so far. In one post the star can be seen getting right into character in a stunning black lace outfit and bright red lipstick for a backstage snap.
She captioned the image: "What happens backstage in Vegas , I mean Chicago !"
Fans have been quick to compliment her on the role, leaving comments of support for the model.
"You killed it on stage," one person wrote on Instagram.
"You look amazing! You're such an inspiration to me. Keep living life to the fullest," another commented.
While a third simply said: "WOW.
Brinkley is definitely not one to shy away from bold outfits, stepping out in a cute white mini dress back in January.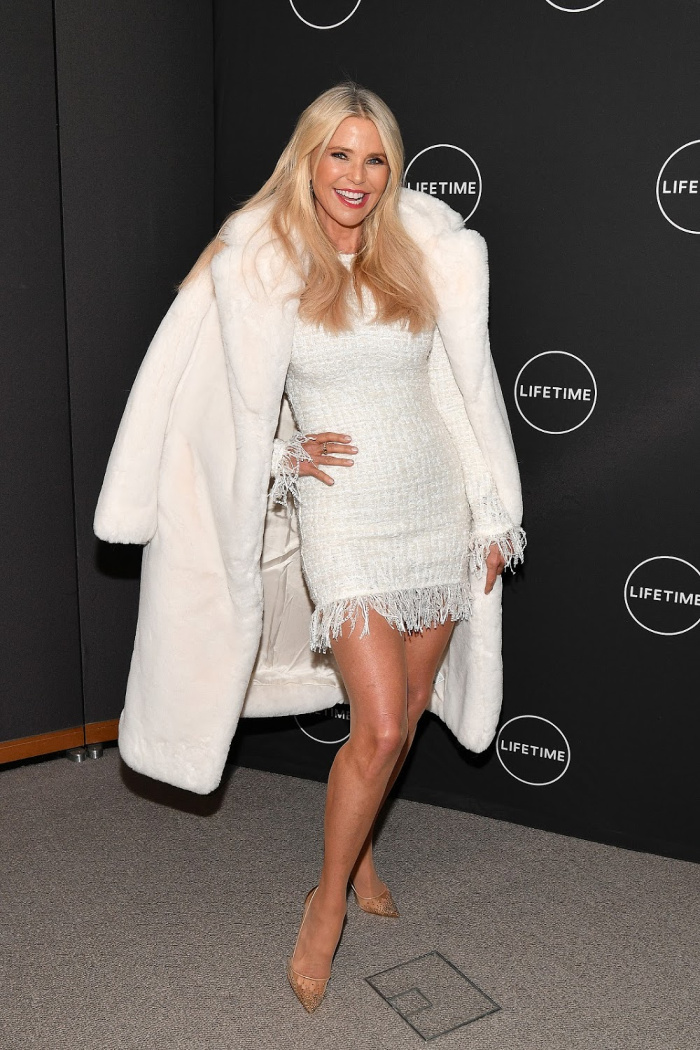 Standing tall in a pair of stilettos, the model showed off her legs while smiling for cameras prior to the special screening and panel discussion for television series American Beauty Star.
Brinkley opted for a long white fur coat for the event, while she kept her long blonde locks styled down and straight.
Are you a fan of Christie Brinkley? Have you ever seen Chicago?