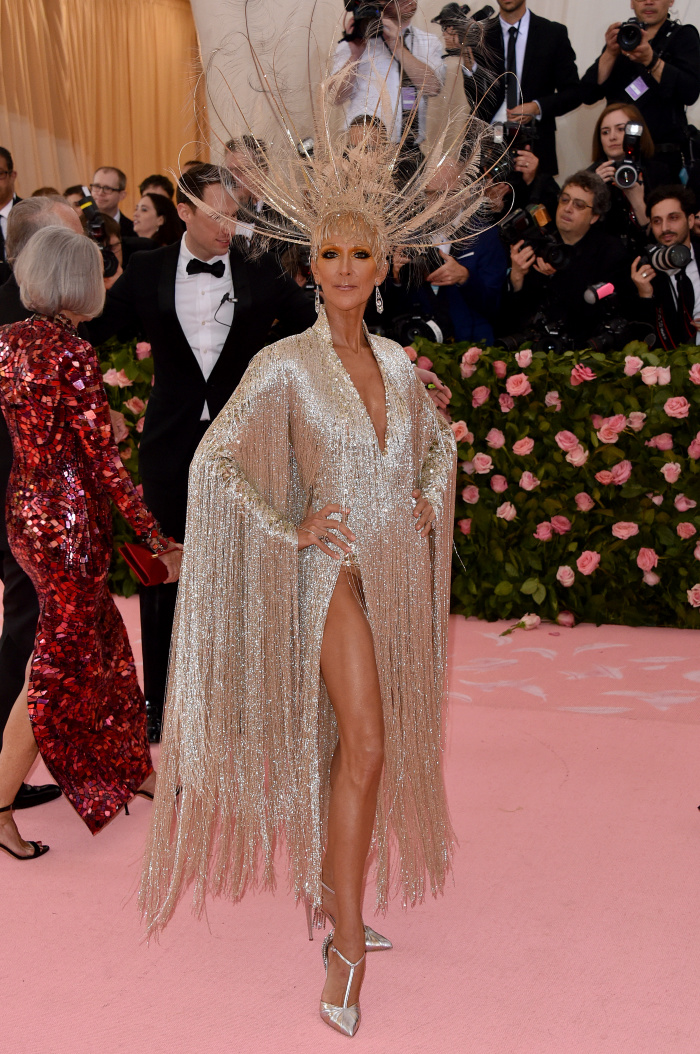 Meanwhile, Celine made her eyes pop with bold orange eyeshadow, gold eyebrows and dark eyeliner. She completed the look with a pair of dangly silver earrings, adding an extra element to the silver theme.
Speaking about her outfit choice at the event, the talented Canadian explained how grateful she was for the hard work of all who helped to create the magnificent dress.
"The sole inspiration was everybody who was part of it, put their hearts into it," the singer told E News. It was to try to make something magical and I think it's happening tonight. I feel amazing. I don't want to take it off. I'm going to go to bed with it tonight."
Fans were equally amazed by the creation, taking to social media to share their thoughts on Celine's look.
"Celine looks like the goddess she is," one person wrote on Twitter.
"She looks amazing! Wow!" another commented.
While a third simply said: "A QUEEN!"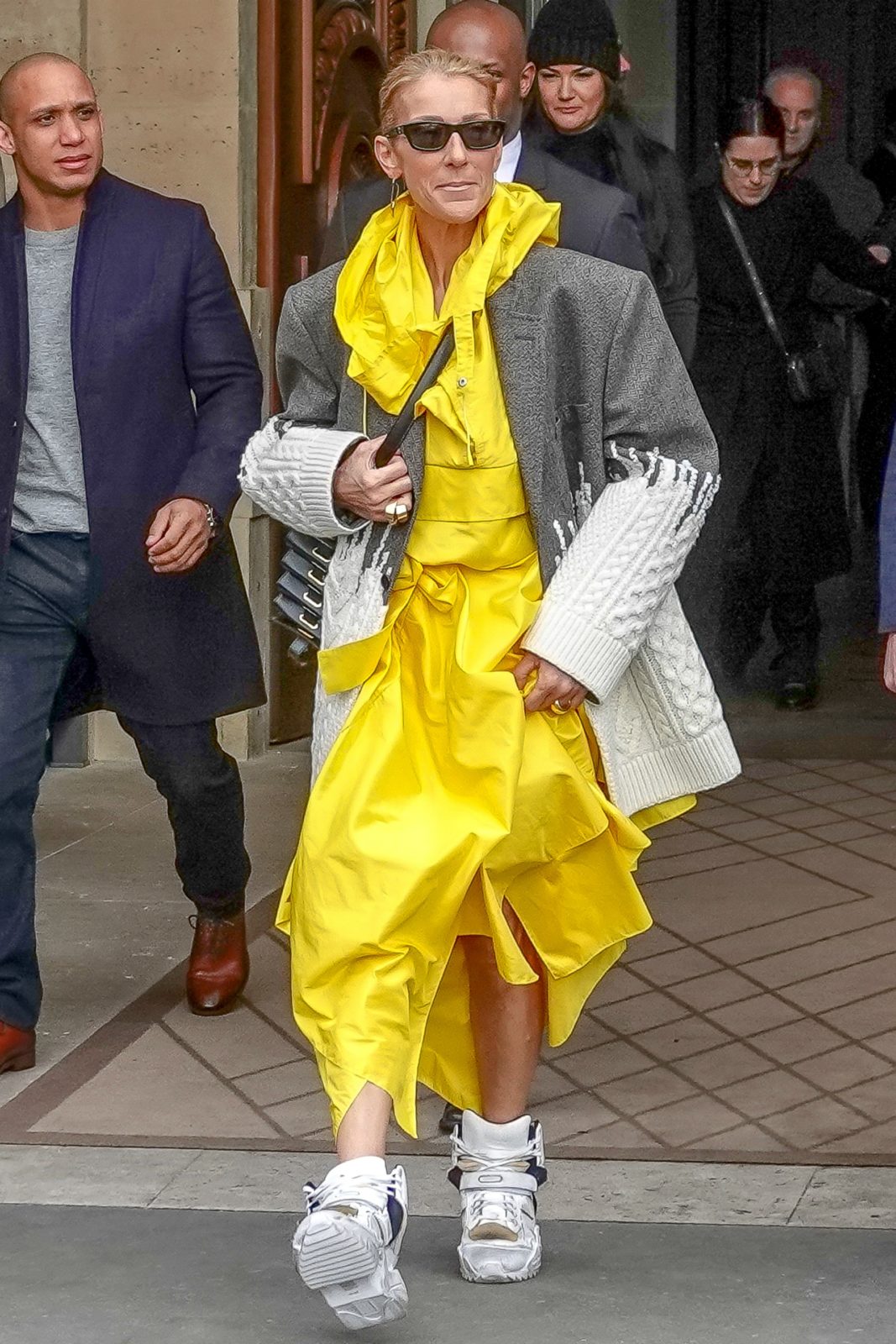 Celine certainly knows what she's doing when it comes to the fashion department, never failing to disappoint in bold outfits.
Earlier this year the fashion-forward star was spotted in an eye-popping yellow ensemble during a visit to France for Paris Fashion Week. Celine opted for a chic sweater-style dress which she paired with an oversized grey coat and white sneakers — ensuring she fitted right in with the stylish crowd. The singer wore her luscious locks back into a slick bun and accessorised even further with a trendy pair of sunglasses.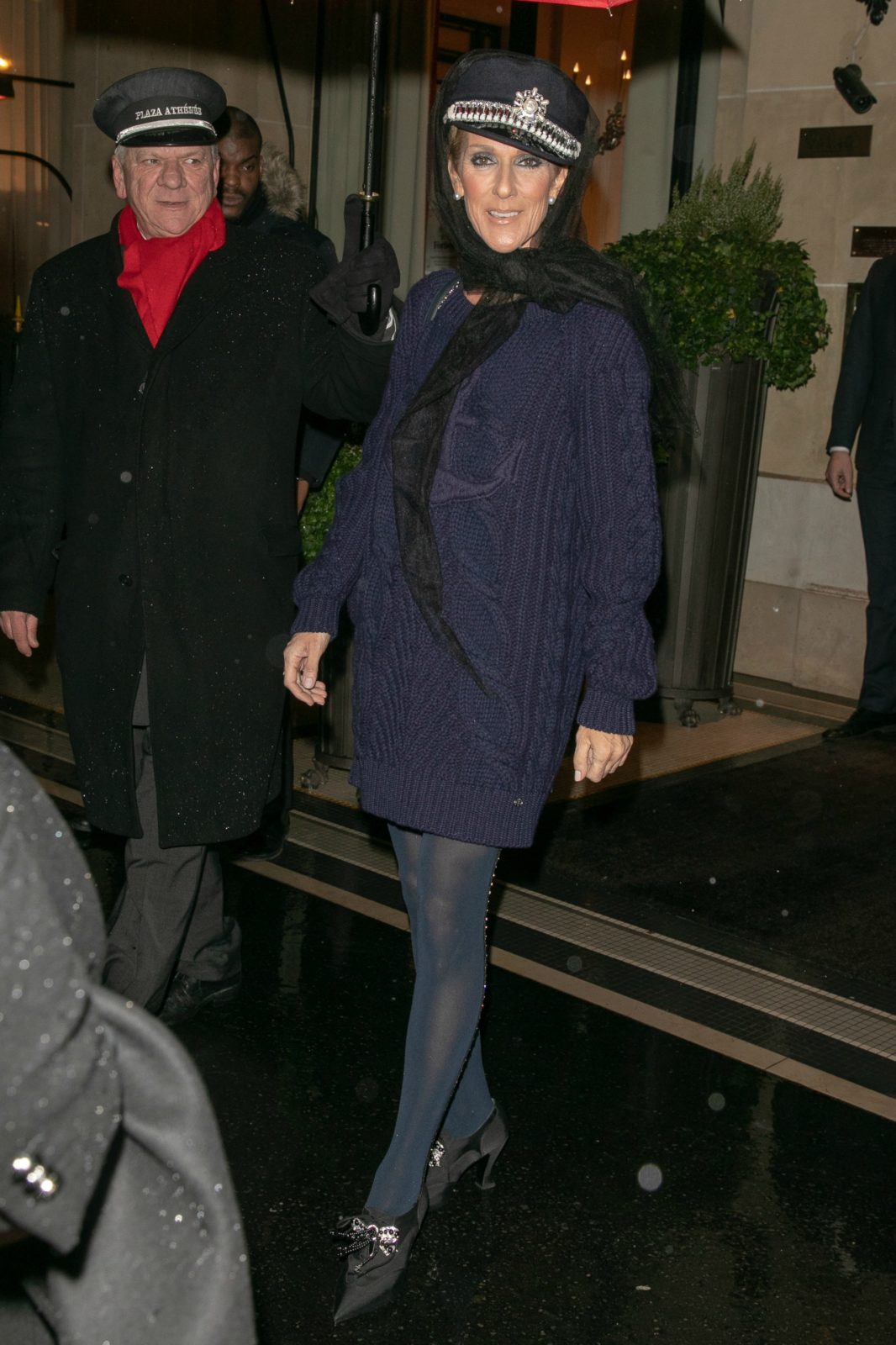 Read more: Fashion icon Celine Dion debuts two very different outfits in one day
Later, the singer stepped out again, and this time defied old-school fashion rules by donning a striking navy and black outfit. Celine looked every bit the star as she posed in a navy oversized sweater, teamed with a matching pair of tights.
She completed the standout look with a police-inspired cap that featured black tulle and pearls, and accessorised with a pair of black heeled boots and a simple black bag.
Are you a fan of Celine Dion? What do you think of her outfit choice?