While Catherine had royal staff on standby to help her with all three of her children, she reportedly told the women that every mother sometimes feels isolated and in need of help.
"It's so hard. You get a lot of support with the baby as a mother particularly in the early days but after the age of one it falls away," she said, according to the Mail Online.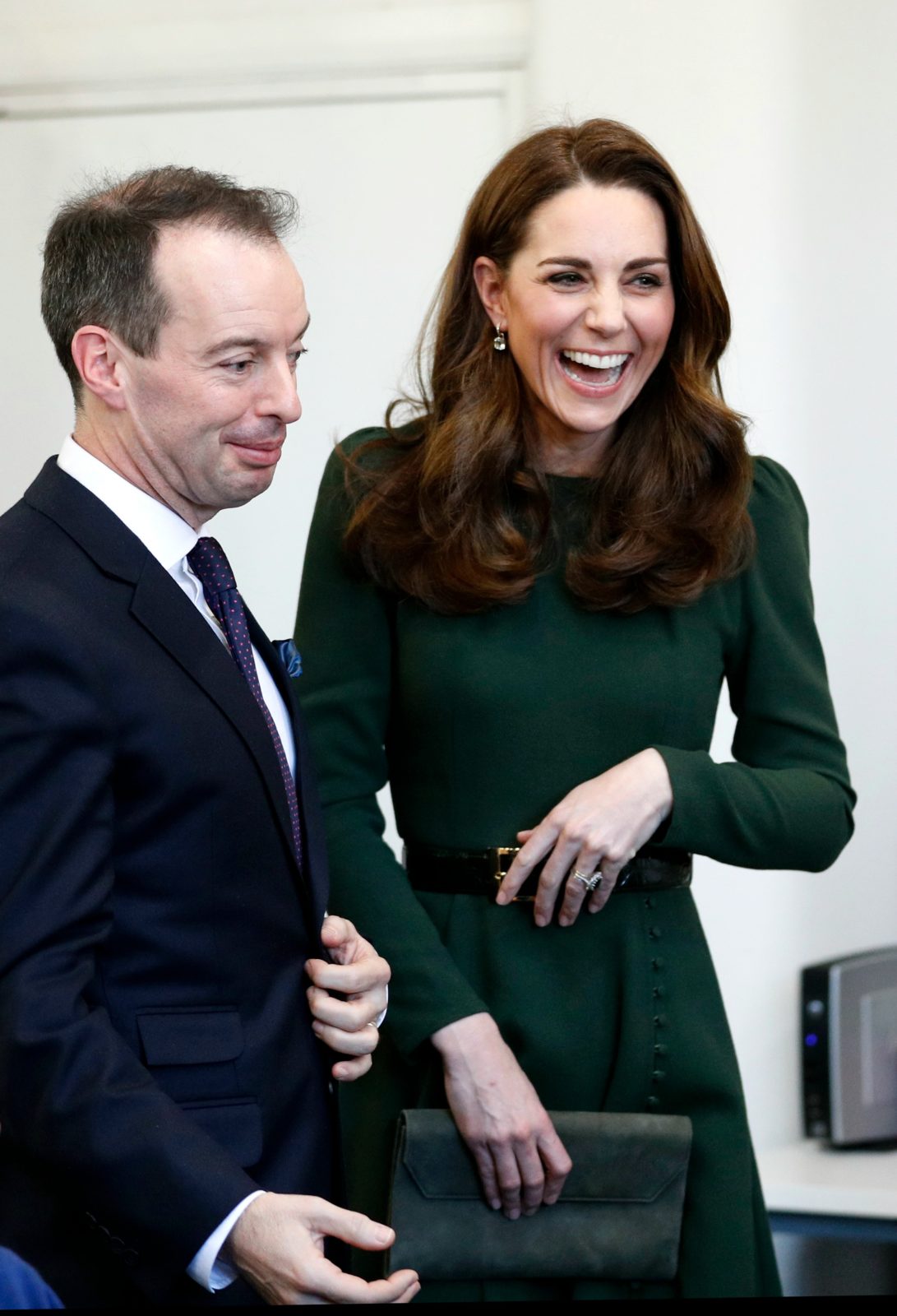 "After that there isn't a huge amount – lots of books to read. Everybody experiences the same struggle."
The duchess was there to launch the charity's new FamilyLine, a phone, text and email service to offer support to parents and carers quickly and efficiently.
And it's not the first time Catherine has been openly honest about struggling to adapt to the pressures of motherhood. Speaking at the Royal College of Obstetricians and Gynaecologists last year, she said: "Personally, becoming a mother has been such a rewarding and wonderful experience. However, at times it has also been a huge challenge – even for me who has support at home that most mothers do not."
Read more: Duchess Catherine opens up about issue many mothers face
She added at the time: "For many mothers, myself included, this can, at times lead to lack of confidence and feelings of ignorance."
While Catherine shares Prince George, Princess Charlotte and Prince Louis with husband Prince William, the couple are now preparing to welcome their new niece or nephew as Prince Harry and Meghan await the arrival of their first baby together.
The Duke and Duchess of Sussex met members of the public during a special royal visit to the English town of Birkenhead recently, where reports claim 37-year-old Meghan let slip when she was due to give birth.
Royal Correspondent for UK publication The Sun explained on Twitter that the former actress told royalists at Birkenhead that she was six months pregnant and due to give birth at the end of April or the start of May.
Did you struggle with motherhood, or feel isolated at all at the time?