The gorgeous couple looked full of love as the smiled for the camera beside a piano inside a beautiful white room with black and white photographs of their family hung on the wall. It was a rare occurrence for the two who are not often seen in snaps together as they hosted the important event to raise funds for the Andrea Bocelli Foundation.
The event was the sixth of its kind to be held by the singer and his family in a bid to help charities around the world. Over 100 American benefactors took part in the exclusive  fundraiser with the high-profile attendees also attending a special concert held at the open air amphitheatre Teatro del Silenzio.
It has been a while since Bocelli and his wife have been pictured together, last seen posing for official snaps at the naming ceremony of the MSC Bellissima Southampton in March. While the singer has appeared at many red carpet events, it was Veronica who stole the show with a very daring display.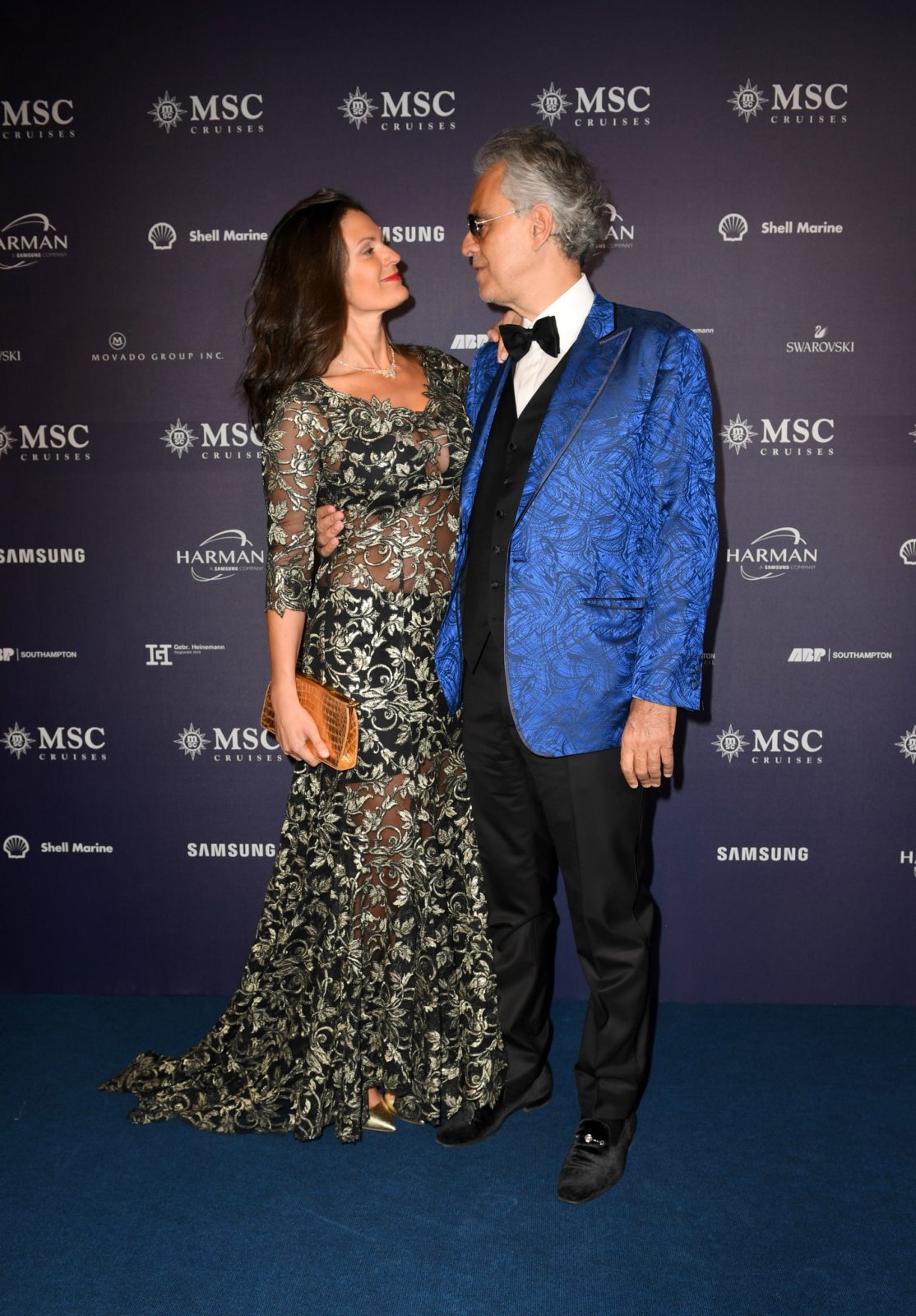 The brunette beauty looked stunning in a semi-sheer lace gown which was adorned with a silver brocade pattern all over. Visible underneath her saucy dress was a black bra along with a pair of black shorts.
Veronica wore her hair in voluminous curls, and accessorised with a metallic bronze clutch and a simple silver necklace and earrings. While Andrea looked dashing in a blue sports jacket, which he teamed with a black waistcoat and trousers along with a bow tie.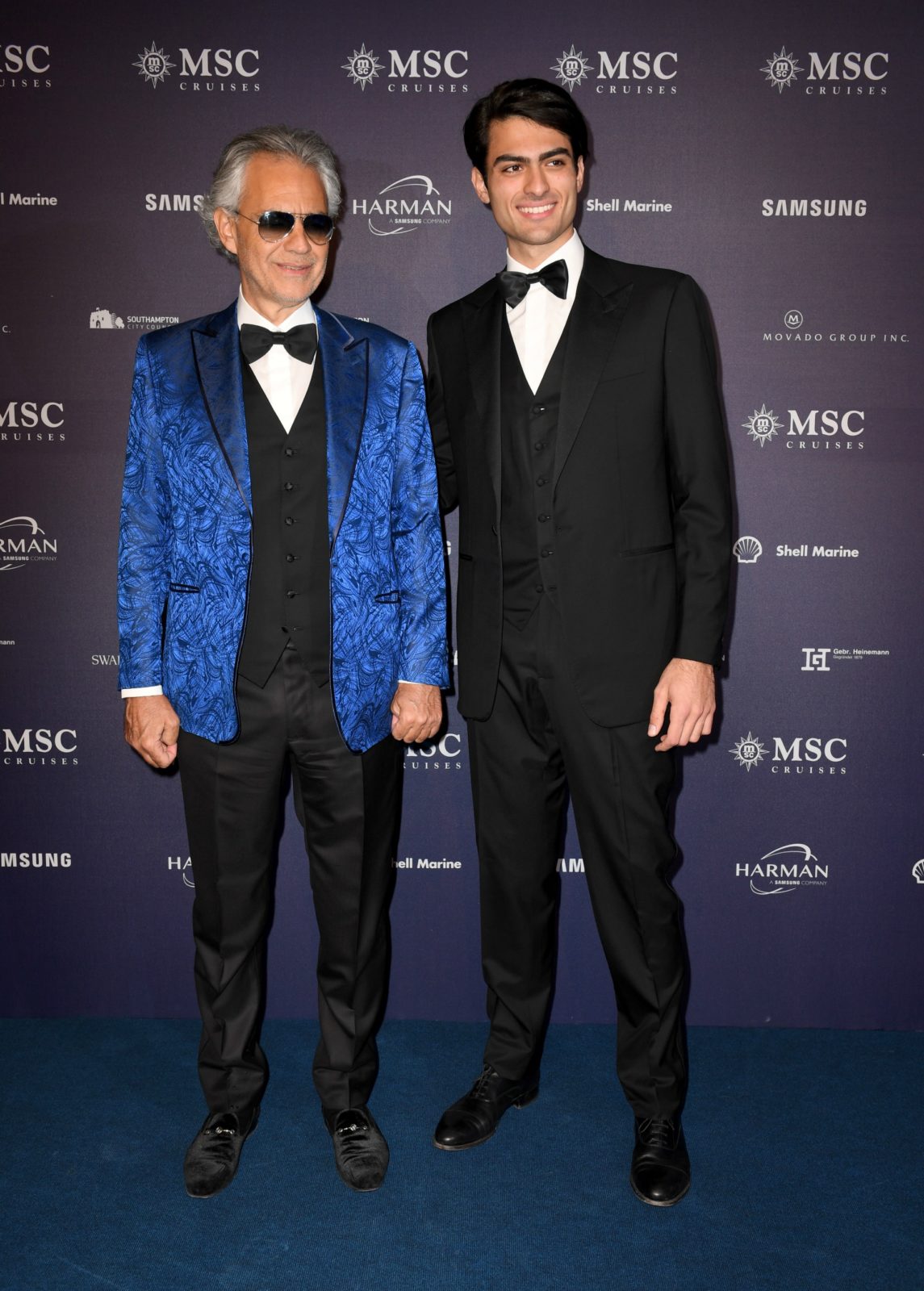 The opera singer married Veronica in 2014, who he shares six-year-old daughter Virginia with. He also posed for snaps with his son Matteo, who looked smart in a black three-piece tuxedo.
Are you a fan of Andrea Bocelli? What do you think of his and wife Veronica's outfit choices for the event in Italy?