When is the baby due?
Harry and Meghan have not released the exact date they're expecting to welcome their baby, with the palace simply saying "spring 2019" in their official announcement at the time – but they have dropped a fair few hints in recent months.
On a royal visit to the UK town of Birkenhead in January, Meghan was overheard chatting to a woman in the crowd by ITV's royal correspondent Chris Ship.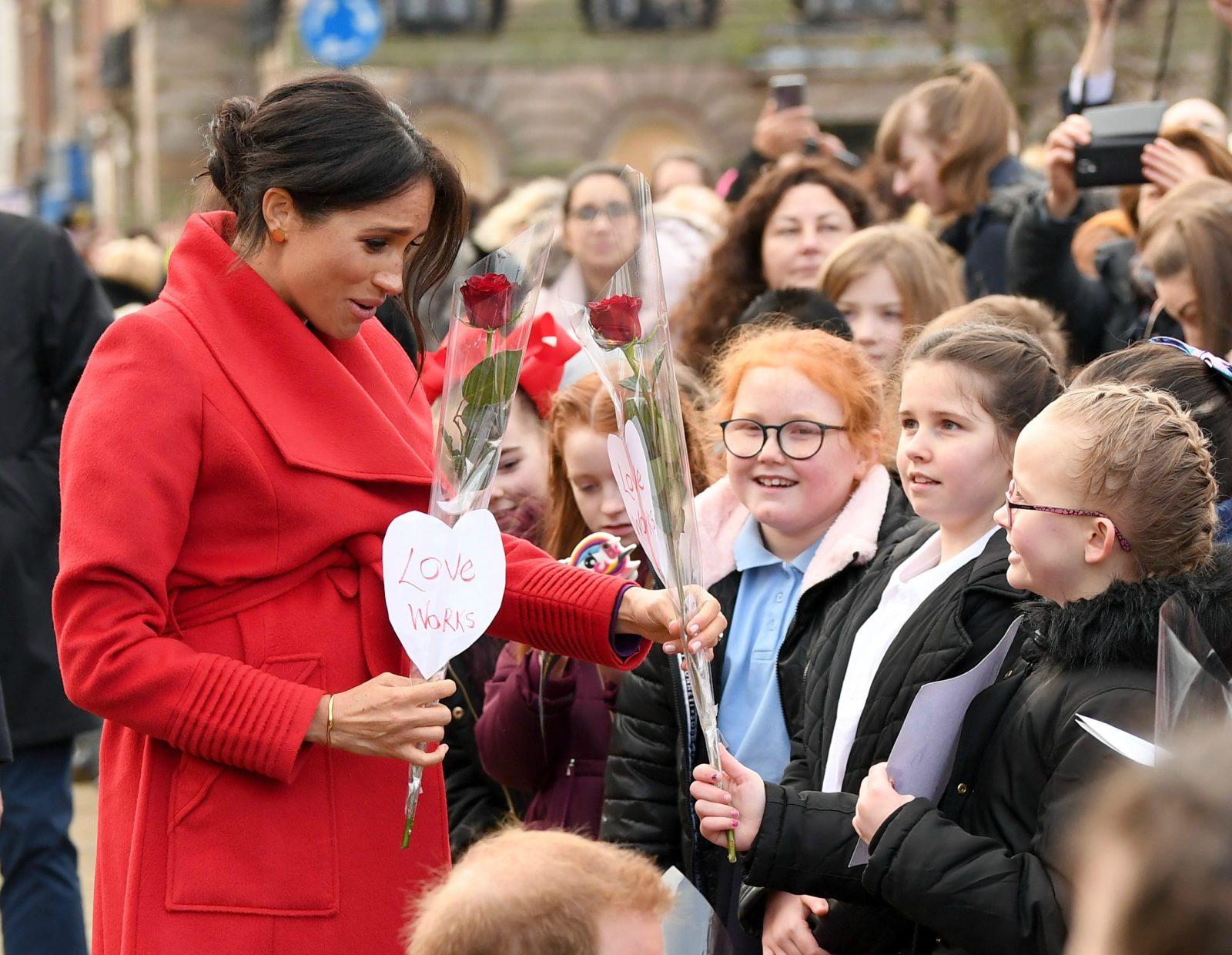 He tweeted shortly after: "For those who want to know about these things: Meghan told one lady in the crowd that she is six months pregnant and another woman that her due date is around April."
Kim Thompson actually spoke to Meghan at the time and, according to multiple news outlets, later said of their conversation: "She said she is six months pregnant and due at the end of April, beginning of May."
Meanwhile, speaking to the Welsh Secretary of State just a few weeks ago, Meghan is claimed to have told him: "We're nearly there!"
Will it be a boy or a girl?
While Meghan and Harry have confirmed they won't be revealing their baby's gender to the public, there are plenty of theories on whether they'll be welcoming a male or female cousin for George, Charlotte and Louis.
Betfair spokesperson Katie Baylis told Starts at 60: "Following a flurry of bets on the baby to be a girl – it's now odds-on at 1/2 that we will have a little Princess in the coming weeks."
However, according to Us Weekly, a source at Meghan's recent baby shower has claimed the duchess told friends she is having a baby boy – although that has not been confirmed by the royal family.
Further rumours went into overdrive when Meghan's close friend Abigail Spencer was spotted carrying a gift wrapped in blue paper. However, bookies say otherwise – with Ladbrokes revealing current odds are on it being a girl.
Either way it's been claimed that the couple don't yet know themselves, after Meghan was reportedly heard telling a fan on her visit to Birkenhead that they wanted it to be a surprise.
https://www.instagram.com/p/BtmOmuWF-LQ/
Top Aussie psychic medium Julie McKenzie previously shared her own predictions on the royal baby with Starts at 60, and actually claimed at the time that there's a chance Meghan was pregnant earlier than she originally let on. However, that theory appears to have been disproven now as the duchess is yet to give birth.
And asked if she thinks it will be a boy or a girl, McKenzie added: "I do believe she's going to have a boy."
What are the favourite name choices?
With the gender of the baby remaining a secret, there are a whole host of names rumoured to be on the shortlist for the new royal baby – both modern and traditional.
But according to Ladbrokes, Diana remains a firm favourite in honour of Prince Harry's beloved late mother. His brother Prince William and wife Catherine gave the name to their daughter Charlotte as a second middle name, but it's unclear if Harry will do the same – or even choose it as a first name.
Meanwhile, Ladbrokes has Victoria and Alice as other favourites for girls' names, while Albert and Philip are favourites if it's a boy. Also making the top list are Elizabeth – a tribute to the Queen – and James.
Releasing their own odds shortly after the initial baby announcement, Betway spokesman Alan Alger said in a statement: "The early favourites are Victoria, 15/2, and James 9/1, after a smattering of bets landed straight after [the] announcement, while Diana, like with William and Kate's baby betting down the years, is also popular at 12/1."
William Hill had Victoria (8/1), Diana (10/1), Isobella/Isabella (12/1) and Alice (12/1) as the favourites at the time for girls' names, and Arthur (14/1), Edward (16/1), James (16/1) and Philip (16/1) making the cut for a boy.
And Betfair's Baylis added: "Diana has been the big favourite since Meghan announced she was expecting and we've slashed the odds on the name to 3/1 in the last few days. Next is Grace at 8/1, while Arthur, James and Edward, all very traditional names are the 14/1 favourites if the child is a boy."
Speaking on their tour in Australia last year, Meghan reportedly told fans that they were taking their time to decide and was quoted as saying: "We've been given a long list of names from everyone. We're going to sit down and look at them. We haven't thought of one as it's still quite early."
Will it be a morning or evening birth?
According to Ladbrokes, odds are currently on the baby being born in the morning (any time between midnight and midday the next day), while the least favourite choice is currently the afternoon.
Read more: Prince Harry and Meghan will visit Morocco just weeks before giving birth
Where will Meghan give birth?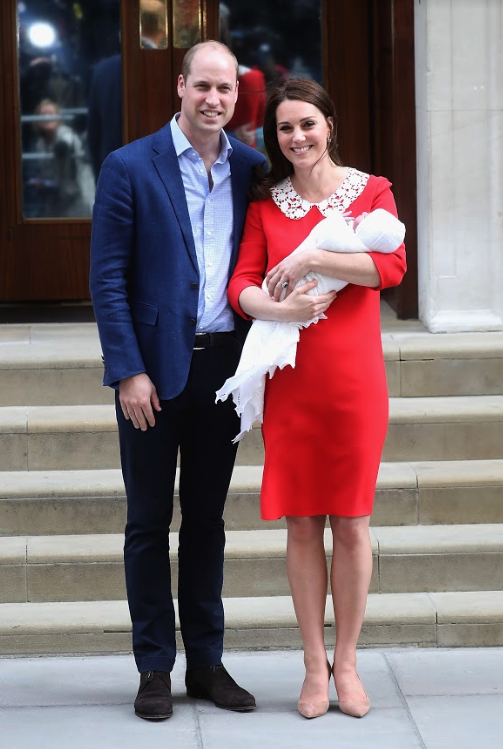 Meghan has proven she's not afraid to break away from long-standing traditions during her short time in the royal spotlight so far, but she's yet to confirm if she'll follow in the Duchess of Cambridge's footsteps (as well as Diana's) and give birth at the Lindo Wing at St Mary's Hospital in Paddington, London.
However, according to Russell Myers, royal editor at The Mirror, there's also a possibility she "could opt for the comfort of being at home".
Are you excited for the royal baby's birth? What are your predictions?