Meanwhile, Helen has been pulling out all the fashion stops over the past few days, and at the weekend debuted a striking new look, showing off her freshly dyed pink hair. The 73-year-old star sported a much shorter cropped do than usual at the prestigious event on Saturday and swapped her usual blonde tones for a new soft pink hair colour.
Read more: Helen Mirren debuts stunning pink hair as she steals the show at Cannes
Helen looked spectacular as she posed on the red carpet at the premiere of French movie Les Plus Belles Annees D'Une Vie (The Best Years of a Life), wearing a couture Elie Saab gown which complimented her new hair perfectly with its blush and gold tones.
The stunning evening gown was covered in intricate sequins and featured a long train and asymmetrical neckline, and The Queen actress accessorised the beautiful outfit with a simple pair of diamond drop earrings and matched her make-up to her bubblegum pink hair, with blush-coloured eyeshadow and a soft pink lip.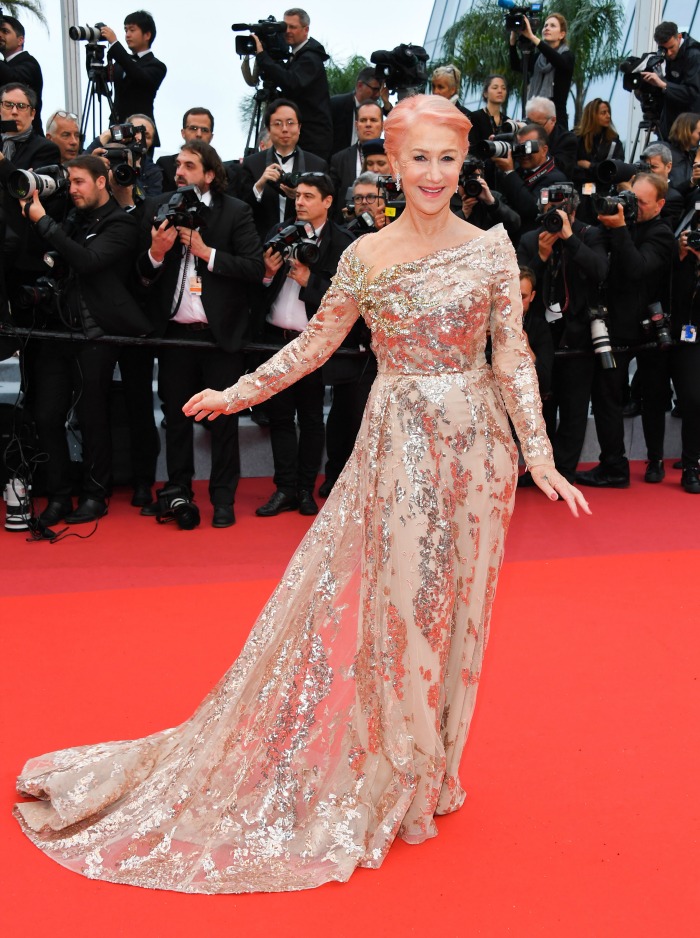 This isn't the first time that Helen has experimented with colourful hair though, as she previously tried out the blush colour back in 2013, admitting at the time that she was inspired to do so after watching US TV show America's Next Top Model.
According to The Mirror, at the time she said: "I'd been watching America's Top Model which I'm obsessed by.
"This girl had her pink hair and I noticed because it came out really quickly so there she is with really pink hair and then five days later it's all gone so I thought that would be cool, I might have a go at that."