According to People, she told the crowd: "I'm both proud and humbled by what we've accomplished at the Colosseum since we began 16 years ago when Rene and I first shared this dream.
"This entire experience has been a huge part of my show business career, one that I will cherish forever."
She added: "I have so many people to thank, but the most important 'thank you' goes to my fans, who gave us the opportunity to do what we love."
Celine went on to debut her new song 'Flying On My Own', after admitting to the crowd that she was shaking with nerves beforehand.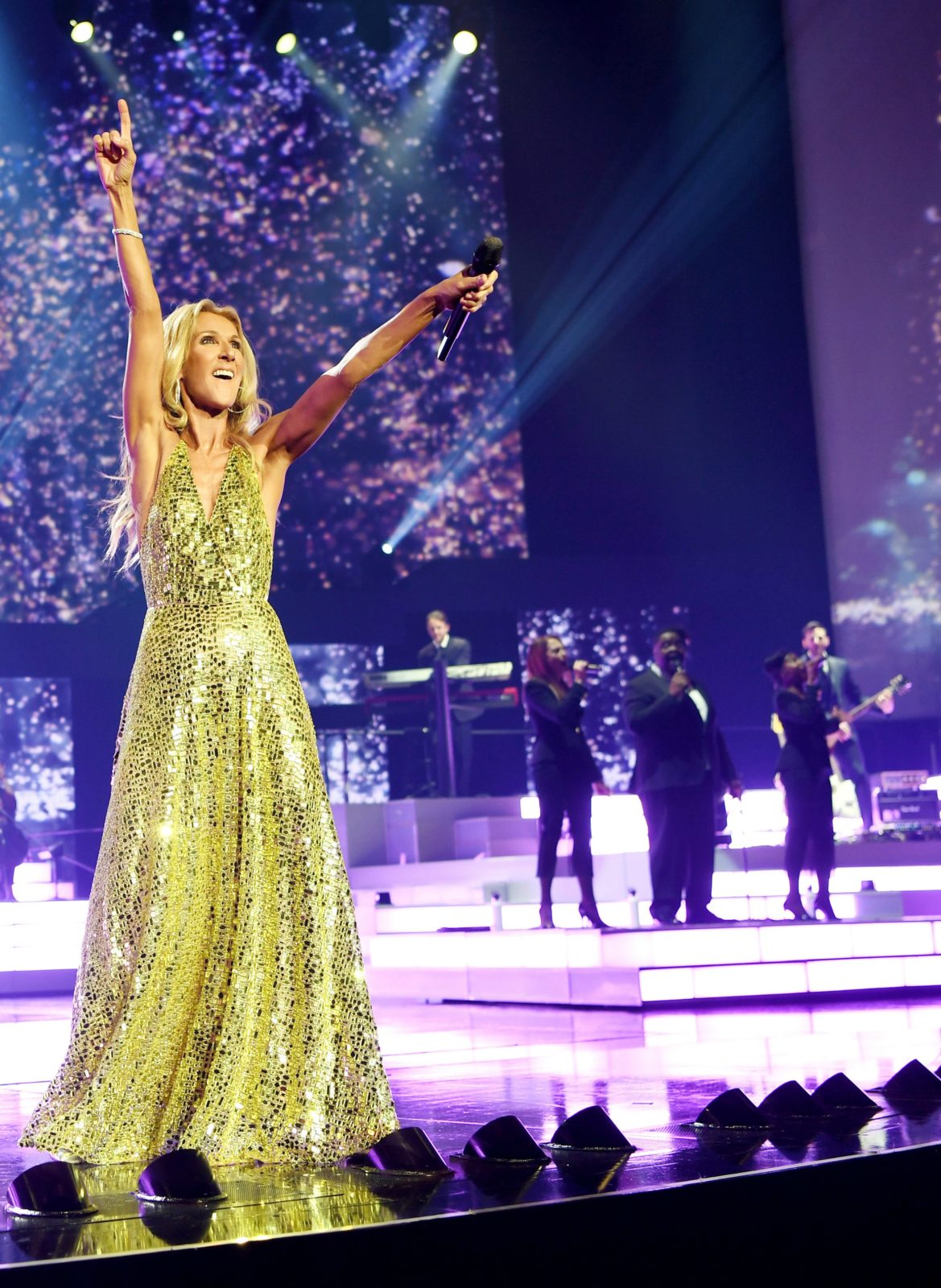 "I have been waiting for a long, long time for… It's my brand new song. I have to admit that my knees are shaking right now, I'm very nervous," she reportedly said.
According to the news outlet, guests were handed a letter as they entered Caesars Palace, thanking them for their ongoing support.
"Over sixteen years ago, my dear beloved Rene and I shared a dream and a vision to create the most spectacular show which we could stage in one destination, night after night, with the hopes that people from all around the world would travel to see," the letter reportedly read. "You didn't disappoint us."
The singer's late husband and manager Rene passed away in 2016 aged 73 and spent his final months in his wife's care.
Last year, Celine opened up about her heartache over losing Rene and the truth behind their beautiful love story in an interview with The Project's Lisa Wilkinson.
Read more: Celine Dion's touching tribute to husband René on anniversary of death
Speaking about her grief following his death, she said: "For three years my husband did not have a sip of water, or any food, he ate through a tube. The only think I hoped during his three years of agony was, I wanted him to live in peace. I wanted him to feel so light, and no worries."
She explained he eventually had a "little heart attack", and he didn't end up feeling anything. "I thought that he was liberated from his pain," she added.
Are you a fan of Celine Dion? Which of her songs is your favourite? What do you think of her new one?