Prince William as a wedding attendant at a similar age to Prince George today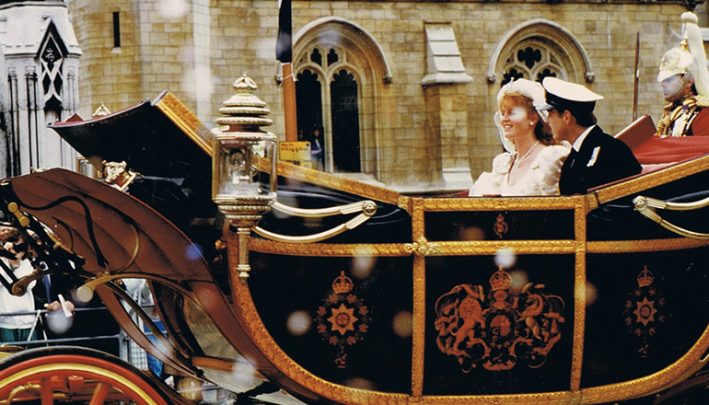 Little Prince George is today dressing up as a pageboy for his aunt Pippa Middleton's wedding and the moment has caused us to find these beautiful pictures of Prince William at the wedding of his own aunt and uncle, Sarah Ferguson and Prince Andrew. Prince William served as attendant at the wedding, wearing a sailor suit with pink suspenders and a ruffled lapel.
Ad. Article continues below.
Many of us remember the day, and the magazine spreads that followed in the era of the tabloid photographer. So we're going to take you right back there.
It was July 23, 1986 and the young prince was just four years old. The Duke of York and his redheaded wife were very much in love.
His cousins Peter and Zara Phillips (now Tindall), as well as Laura Fellowes, the daughter of Princess Diana's sister Jane Fellowes, were also part of the wedding party and the children had a lot of fun in the wedding photos.
After the wedding he got to ride in a carriage back to Buckingham palace where he played in the grounds for the afternoon.
Do you remember the Prince back then? Were you an avid magazine reader?