Get your thinking caps on, over-60s, there's money to be made!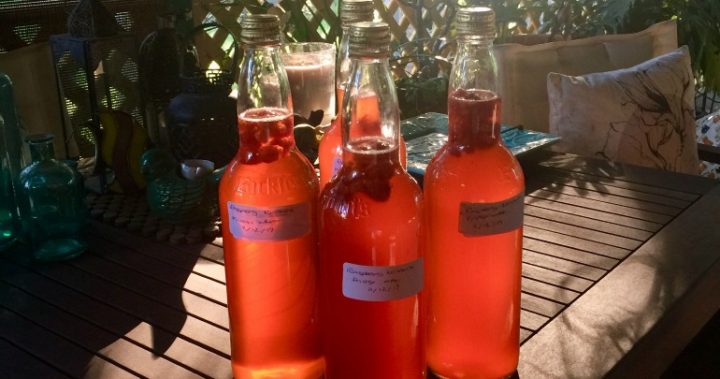 Retirement came to me earlier than expected due to some health issues, and part of getting myself back on track was learning how to eat more healthy foods.
One of these was discovering that kombucha was not only good for my health, it was very easy to make. So I got myself set up and was soon making enough for myself. Then a few time poor friends, or just people who can't be bothered doing it themselves asked me to make if for them too.
Initially I wasn't too keen as I have only limited space, but I sorted out a 'still' of sorts on my veranda with a few big containers filled with kombucha bubbling away.
I started off with one friend, who told another friend and so it grew so that I now have about fifteen customers. I use only organic ingredients and use recycled bottles. I sell them for half of what they cost in the shops, and I offer several flavours. I label them with hand written labels and email the customer with an information sheet if they want to know more about the amazing properties of kombucha. They usually place a repeat weekly order.
What has been really great is that although I was only just managing on my small and limited income, I just never had anything spare. Now, although it is not much, the odd $5 I get for each bottle is a welcome addition to my purse. I can go out for a cuppa with a friend, or buy a present for my grandkid's birthday.
Ad. Article continues below.
It will never be a big business as it is too time consuming and I don't have the room. I do what I can manage and if I can fit in a new customer I will.
The great thing that kombucha, which is a health giving fermented tea is easy to do. The 'scoby' (symbiotic colony of bacterial yeasts) keeps growing, and I only need to feed it with black tea, sugar and filtered water. It brews away and then when I bottle it I add fruit such as raspberries or ginger to let it do a second ferment. This creates lots of fizz and it tastes great while being good for your gut and health.
I will never be a business mogul, it is just not in me, but I enjoy just the few people I make kombucha for telling me how well it makes them feel. It just goes to show that there are opportunities for making a bit of spare cash in so many different ways. Get your thinking caps on over -60s. Can you bake great cakes, enjoy piles of ironing, mow a lawn or walk a dog? A bit of pocket money is just waiting to be made.
Have you found a way to supplement your retirement income? What was your great little business idea?