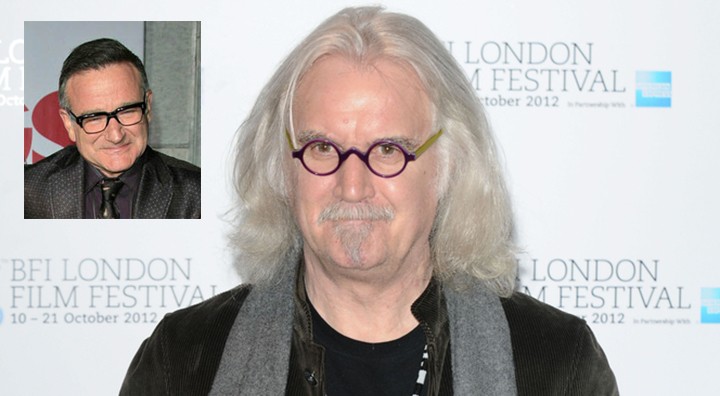 In a heart wrenching interview on a US radio station, world renowned Scottish comedian Billy Connolly has related his battle with Parkinsons to that of good friend Robin Williams and admitted he has suicidal thoughts.
Connolly was diagnosed with the disease in 2013, says it drives black moods and that the symptoms are just getting worse.  He has started to drool, and fears how bad the symptoms could get in the future.  The star said in the interview that he would not have stopped his friend Robin Williams ending his own life when he did, knowing how he feels.
He is 73 years old, a young age for many, but Connolly says the disease has left him depressed, anxious and fearing he would become a 'burden' to those around him.  Reports are that it is these reasons that caused Robin William's suicide in 2014.
Suicidal thoughts have become something Connolly deals with lying in bed at night knowing his condition will never get better from here.  He says he has considered the way Robin williams died, and taking the same path.  That his friend called him before his death repeatedly to tell him he loved him and he knows now it was him saying goodbye.
"Yeah sometimes I give it a bit of thought when I'm in bed.
"I think "Well this is forever, this isn't going to get better, it's going to get worse".
 "The guy who told me I had it said to me "You realise it's incurable?" I thought he could have said 'We have yet to find a cure' or something like that to put a bit of light at the end of the tunnel.
He discussed the symptoms of the disease which are no longer just occasional, but gradually becoming an impediment to his life.
"I'm okay at the moment but it comes and goes. Sometimes I have trouble getting out of bed and I walk sort of strangely.  Turning over (in my bed) is difficult. Turning from one side to the other can be quite a complicated manoeuvre.  The body isn't responding sometimes but it is quite interesting as the body changes.
'I have started to drool as well, that's a nice thing. That's going to make me really attractive.'
We hope the laugh he can have with it continues.  Do you know someone who has battled suicidal thoughts with Parkinsons? 
Comments